WARNING: THIS ARTICLE CONTAINS SPOILERS FOR AVENGERS: ENDGAME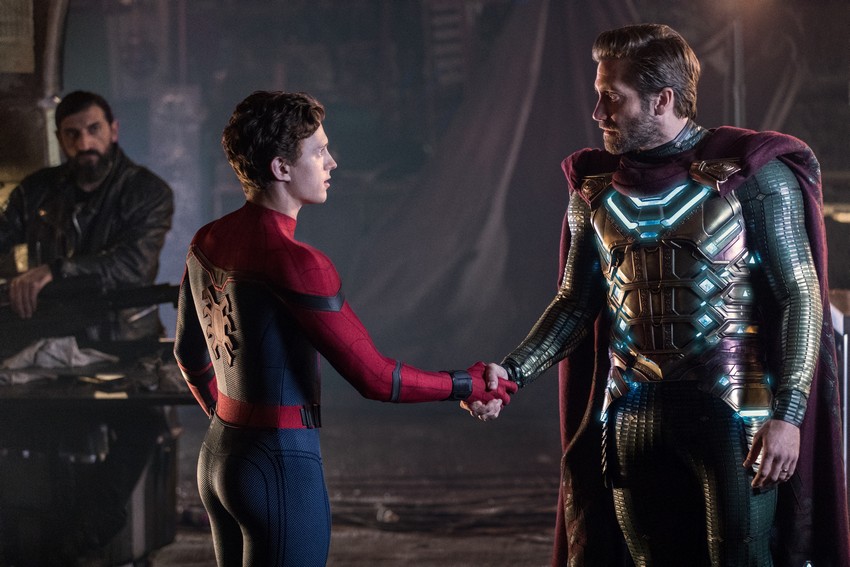 Avengers: Endgame. It's right there in the name. This was the end of the entire Marvel Cinematic Universe's 10-year long story up until that point. It certainly was for the individual storylines of several of our favourite Marvel superheroes. And yet, it isn't. Not really. That's because there's actually one more film to come before the MCU's Phase 3 wraps up what's become known as the Infinity Saga. Spider-Man: Far From Home is that film, but a lot of people may be wondering why.
It's a simple answer really: Tony Stark. As Marvel Studios head Kevin Feige explained to in an international video promo (via ComicBook.com), Robert Downey Jr.'s inventor hero first kicked of this universe and while he tragically died in Endgame, that's not the final part of his story.
We've been working for many years on Infinity War and Endgame and Spider-Man: Far From Home. Those were the films that were culminating the entire Infinity Saga of the MCU.

As we were working on Endgame, we realized that the true end of the entire Infinity Saga, the final film of Phase 3, had to be Spider-Man: Far From Home, because—spoiler—we lose Tony Stark [played by Robert Downey Jr.] at the end of Endgame. And the relationship between Peter Parker and Tony Stark is so special over the five films that Tom Holland has portrayed Spider-Man in the MCU, that we needed to see where his journey went and [to] see, 'How does Spider-Man step out of the shadow of his mentor, Tony Stark and become the true hero that he was always meant to be?'

It's for that reason that Endgame and Spider-Man: Far From Home are essentially two pieces of the same story, and it's not over yet until Spider-Man: Far From Home.
Of course, there's more to Far From Home than just seeing how Tony and Peter's story ends, as trailers and clips seem to imply that this is the movie where Marvel properly introduces their multiverse. The general theory is that this will be one of the major story arcs for the MCU going forward. Or it could all be one big red herring, as the very positive early responses to the Spidey sequel say it is stuffed full of twists and surprises.
Spider-Man: Far From Home is scheduled for release on 5 July 2019.
Last Updated: June 25, 2019