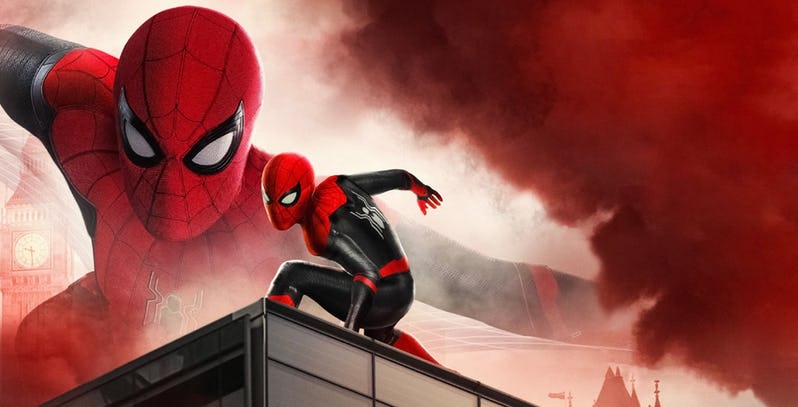 Marvel has just come off releasing arguably the biggest movie event of the past decade – and possibly soon to be the biggest movie of all time – with Avengers: Endgame, which essentially ends the story of 22 interconnected films in one epic conclusion. The comic book film studio has always been one step ahead though and not just thinking about their current films, but what's to come as well.
And this is where Spider-Man: Far From Home comes in as the upcoming sequel will wrap Phase 3 of the MCU and set up the universe's future which is almost entirely unknown to us at this point. But can any Marvel movie truly live up to the grandness of Endgame or is this new Spidey outing just doomed to suffer in the wake of one of the biggest cinematic events of all time? Well, we have some early reactions from critics who have seen the film to find out:
While no one expected this movie to match the epic scope of Endgame it appears that Marvel (and Sony – who own the Spider-Man film rights) have delivered the goods once again. Based on these early reactions, Far Far Home looks to exceed even the first excellent film in terms of fun, with even more secrets and post-credit scenes for fans to look forward to. Much like Ant-Man and the Wasp gave fans a nice change of scenery after the heavy emotions of Infinity War, this movie will seemingly be bringing comic book fans back into lighter territory once again.
That's not all we have for you though, as Jake Gyllenhaal, who plays Mysterio in the film, also posted this clip from the movie which also gives us a further look into the humour and fun that we can all look forward to.
Spider-Man: Far From Home comes out July 2nd and once again gives the world another reason to give all their money to Disney. Why don' we just empty out bank accounts and give it to them now already? Because we all know that's where their dominance is going to lead in a few years anyway.
Last Updated: June 20, 2019