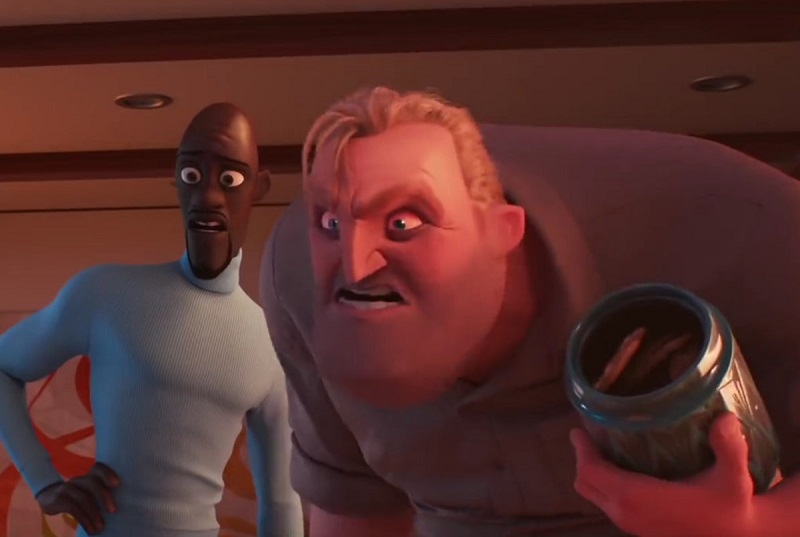 There is a lot of excitement building up around Marvel's massive Infinity War movie that is coming out in less than two weeks' time.  After all, it is the biggest superhero movie of all time and expected to be the culmination of over ten years of planning by Marvel. However, that's not the only superhero movie to look out and possibly not even the best one as one of the most renowned and critically well-received superhero movies of all time is making a return this June, in the form of Pixar's Incredibles 2.
Pixar's first Incredibles movie may have released 13 years ago, but its story about a family with superpowers trying to live a normal life is still one of the best examples of how difficult it can be to have superpowers that you need to repress from society all the time. Its portrayal of the difficulties of parenting and working a regular job added to that relatability that we could all connect to more than Marvel's collection of playboy billionaire's, scientists and God-like galactic beings. After all, it might be nice to have a fancy suit like Tony Stark or super strength like Captain America, but it's comforting when we see superheroes struggle with those real everyday hardships like paying bills and keeping things together when the kids are falling apart.
And its sequel looks only to magnify that with its trailers focusing more on the family dynamics of the family than it does on the heroics of the family, though based on the glimpses we do get to see in this movie, the world-saving action is going to be pretty intense here as well.
The Incredible 2 will see Helen Parr / Elastigirl (Holly Hunter) this time take on the role of a working mother as she gets the chance to be Elastigirl once again while leaving Bob Parr / Mr Incredible (Craig T. Nelson) to look after their three kids who each have bizarre powers of their own. It certainly makes the challenges of raising them interesting. At least they still have to wash their hands before they eat too.
The Incredibles 2 is once again written and directed by Brad Bird who after taking some time out directing live-action films is returning to the animated genre which seems to bring out the best in him. He also once again will be providing the voice for everyone's favourite fashion mogul, Edna Mode in this sequel. The Incredibles will be coming our way this June 15th. A busy time in the release calendar following Avengers: Infinity War and just two weeks before the next Star Wars film, Solo, A Star Wars Story comes our way. I'm not sure I'll have the money to make it through that month just from watching all of the excellent movies that will be out during this next two months. I wonder if superheroes have to pay for movies and expensive popcorn the same way us regular people do?
Last Updated: April 16, 2018