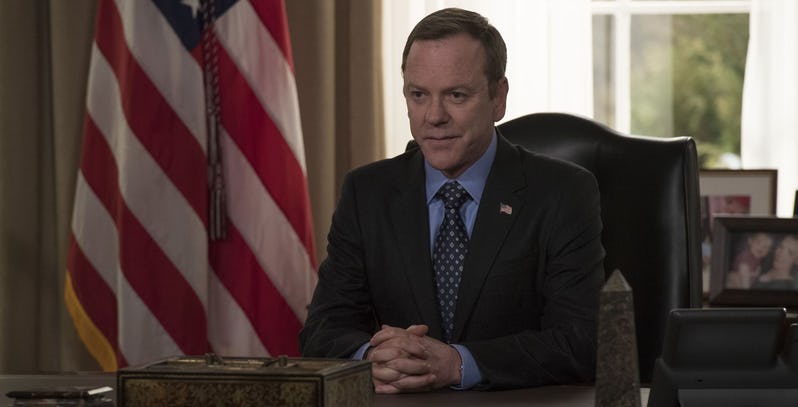 We can thank Netflix for the third season of Designated Survivor as the popular drama series was controversially dropped by ABC in 2018. Considering the hype around the series – which saw Kiefer Sutherland star as Tom Kirkman, a low-ranking member of the US cabinet thrust into a reluctant presidency after the eradication of the US Congress in a terrorist attack – and the excellent drama that the show produced, it was a little surprising that ABC wanted to give it the axe. Thankfully Netflix stepped up for a third season save.
Said season thrusts Kirkman and his team into a challenge they have never experienced before – needing to run for election. After all, having secured their positions as US leaders almost by chance and needing to prove themselves against the toughest time in their country's history, they now need to prove themselves all over again and convince a nation that they have the credentials to do what it takes. However, being Designated Survivor, there is a whole lot more going on. Terrorist threats remain, meaning that Kirkman can't just focus on re-election alone, but needs to also keep a fractious government alive in the process. This is something which the new trailer for the series gives us further perspective into:
It might be a different network, but it appears that much of the drama that made the series so popular in the first place has been retained for this. Considering it's the same group of writers, directors, producers and actors involved though I guess we shouldn't be too surprised. Plus, this time round Netflix fixes up possibly the biggest issue the series had in the first place, by drastically dropping the episode count. Both seasons 1 and 2 of Designated Survivor ran for over 20 episodes meaning that those seasons had to go to almost impossible lengths to keep their stories interesting. Having a reduced narrative should allow the series to remove much of the fluff (and the problematic budget that ABC had with the series) and hopefully give us a tighter narrative.
Based on this trailer it looks like we are in for a wild ride and true to Netflix's style, this season looks to tackle even more controversial topics along the way. Something which should appeal to the shows many fans who will be wanting to tune in come June 7th.
Last Updated: May 6, 2019