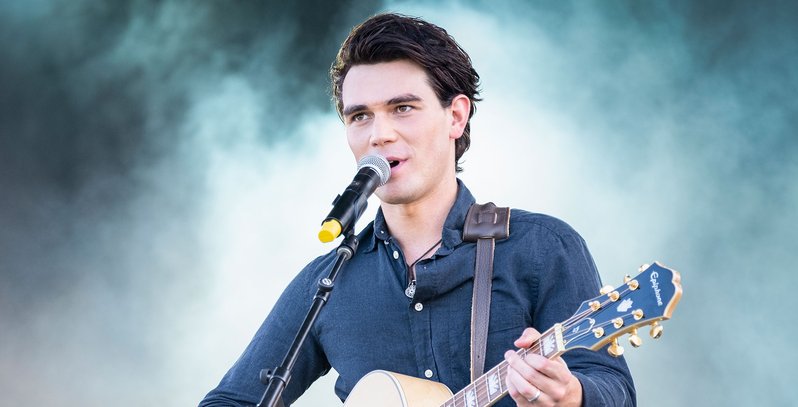 Music biopics are becoming a big trend in Hollywood as audiences are flocking to see movies that focus on the lives of their favourite artists. Another big trend in Hollywood, especially for Lionsgate, are faith-based movies that also prove to be massively successful, especially in the US, where simple movies with small budgets can easily turn into massive success stories.
Lionsgate's next movie, I still Believe looks to blend both of these formulas as it tells the story of popular Christian artist Jeremy Camp (played by KJ Apa), whose fiancée (played by Britt Robertson) is diagnosed with ovarian cancer and how her fatal illness affected their lives and led him to right one of his biggest hits, I Still Believe, It's a formula that was followed with last year's I Can Only Imagine and something which Lionsgate hopes will strike again in luring audiences into the cinemas who are crazy for these sorts of films.
While I do admire how faith-based movies have grown in quality over the years and are tackling some powerful and emotional stories as well as any other Hollywood movie, this film does come across as very derivative. Yes, it will likely win over audiences and make people cry, along with boosting Camp's album sales in the process as audiences connect to his music in a different way, but it also offers nothing new. A least as evidenced in the above trailer.
The movie does at least boast a compelling cast that also features country superstar Shania Twain and Gary Sinise as Camp's parents. I'm not sure this is enough to redeem it into a film I would want to watch at the theatres, but then when it comes to these types of movies, audiences are unlikely to care.
I Still Believe is releasing next year in March 2020.
Last Updated: August 26, 2019