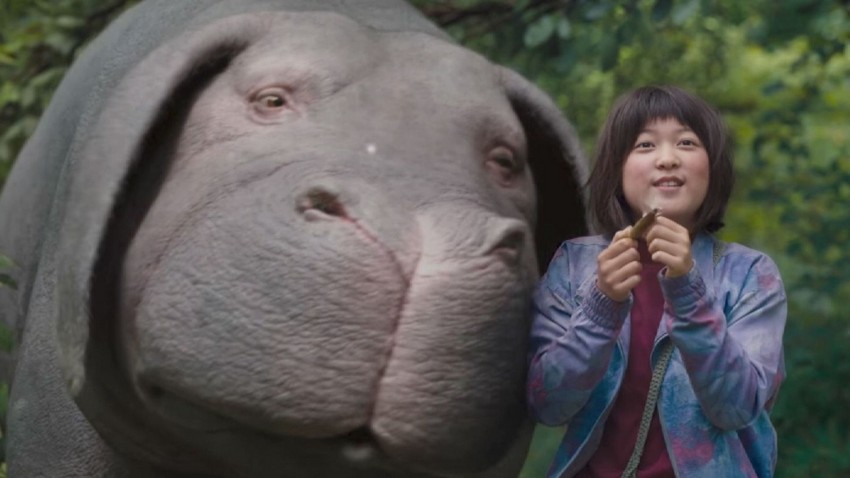 If you've been following the news out of Cannes lately, then you would know that Okja, the latest film from visionary Korean filmmaker Bong Joon Ho (Snowpiercer, The Host) has caused quite a stir. Unfortunately for both good and bad reasons. Firstly, it was already a point of controversy that Okja was even officially selected for the 70th iteration of the annual French film festival. Festival president Pedro Almodovar even went as far as to say that he would have difficulty awarding either Okja or Noah Baumbach's The Meyerowitz Stories the coveted Palme d'Or, which is the highest honour the festival can bestow on a movie. The source of all this contention? Netflix.
Okja is being produced by the streaming video giant and thus will not be getting a theatrical release, a fact that has the French traditionalist up in arms. In fact after Okja and The Meyerowitz Stories were selected, the Cannes festival passed a new rule that any movie up for awards consideration must in fact have a traditional theatrical release in France. One of the major reasons behind this shutout of Netflix and other streaming services is that these traditionalists insist that movies should not be watched on a TV in a lounge or heaven forbid on a smartphone, but rather in a theatre where the aspects of sound and picture can be controlled to be enjoyed the way the filmmaker intended.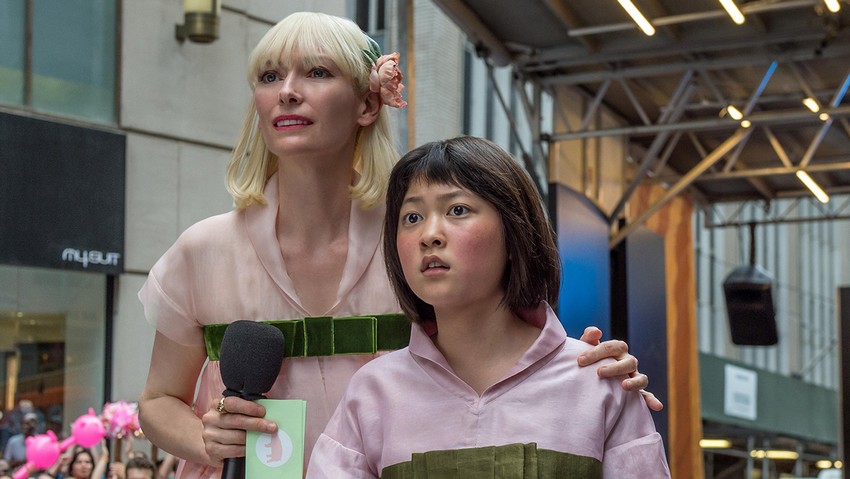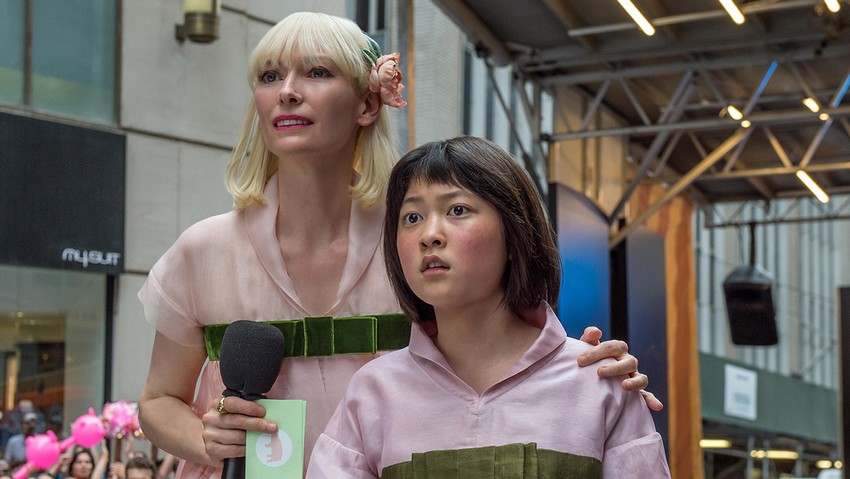 This is why it was completely hilarious when Okja screened at Cannes over the weekend that the presentation was marred with technical glitches with the film's aspect ratio and sound, resulting in the film having to be halted, delayed and then restarted. Oh the irony.
Luckily the chorus of boos (unfortunately, the controversial booing is a long standing thing at Cannes) from the folks in attendance when the Netflix logo first appeared on screen, was completely forgotten by the time Okja was done screening. A four-minute long standing ovation greeted the film, as Bong was praised once again for taking what is essentially a special-effects driven monster movie and turning it on its head to make an insightful and thrilling modern classic, much like he did with The Host so many years ago.
And while we're not fortunate enough to have been in attendance at that screening (anybody want to sponsor some plane tickets to the French Riviera?), we do get the first full-length trailer for the film. Unlike the first teaser trailer, this actually gives us a proper look at not just what the story will be about, but also at the titular beast itself, a sort of pig/hippo hybrid that also "tastes f–king good" if Tilda Swinton's character is to be believed.
Okja also stars Paul Dano, An Seo Hyun, Byun Heebong, Steven Yeun, Lily Collins, Yoon Je Moon, Shirley Henderson, Daniel Henshall, Devon Bostick, Woo Shik Choi, Giancarlo Esposito and Jake Gyllenhaal. It is scheduled to debut exclusively on Netflix on 28 June.
Here's the full synopsis:
For 10 idyllic years, young Mija (An Seo Hyun) has been caretaker and constant companion to Okja – a massive animal and an even bigger friend – at her home in the mountains of South Korea. But that changes when a family-owned multinational conglomerate Mirando Corporation takes Okja for themselves and transports her to New York, where image obsessed and self-promoting CEO Lucy Mirando (Tilda Swinton) has big plans for Mija's dearest friend.

With no particular plan but single-minded in intent, Mija sets out on a rescue mission, but her already daunting journey quickly becomes more complicated when she crosses paths with disparate groups of capitalists, demonstrators and consumers, each battling to control the fate of Okja…while all Mija wants to do is bring her friend home.

Deftly blending genres, humor, poignancy and drama, Bong Joon Ho (Snowpiercer, The Host) begins with the gentlest of premises-the bond between man and animal-and ultimately creates a distinct and layered vision of the world that addresses the animal inside us all.
Last Updated: May 25, 2017