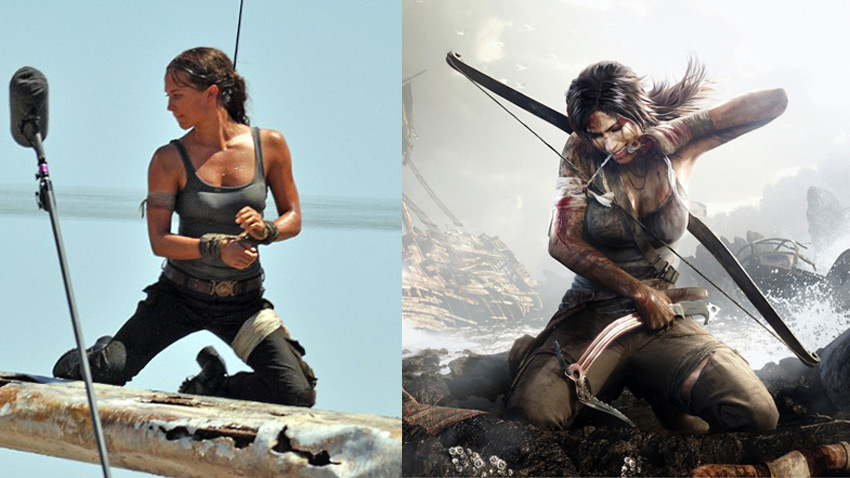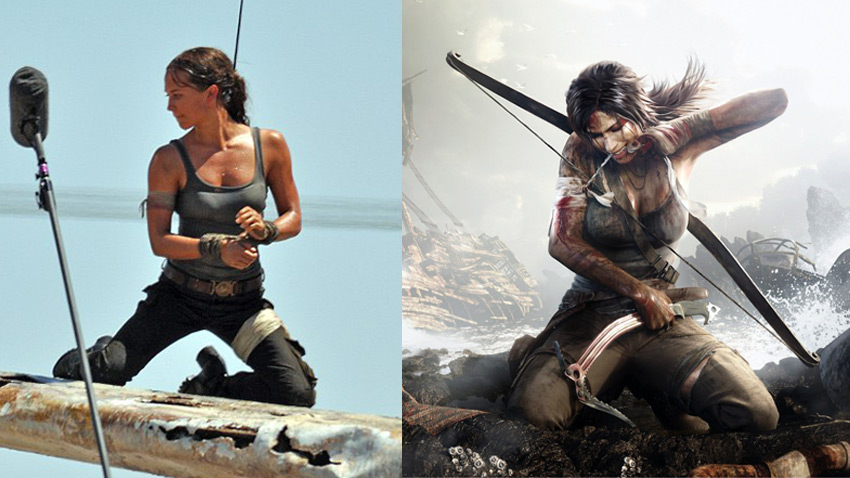 They're not official, but the first on-set pics have emerged of Alicia Vikander as fledgling archaeologist Lara Croft in next year's Tomb Raider. British tabloid, the Daily Mail sneaked some shots of Vikander working on an action scene in which the aristocrat-turned-adventurer must haul herself up onto a plane wing and run along it. Despite having bound wrists.
It all looks very much like the gritty 2013 video game reboot, right down to Vikander's kinda-cosplay dress. So sorry to anyone expecting the busty, shorts-wearing version of the game icon – or a copy of Angelina Jolie's Lara from those silly/terrible movies from the early Noughties.
For the record, Tomb Raider is shooting in the Western Cape, South Africa from January through March. Cape Town Film Studios, a quarry on a Paarl wine estate (converted into a tented mining camp) and a private beach outside Plettenberg Bay are all being used for the production. This is according to a Weekend Argus article that appeared online. The article has since been pulled, but you can still read it in cached form here. Sshhhhhh.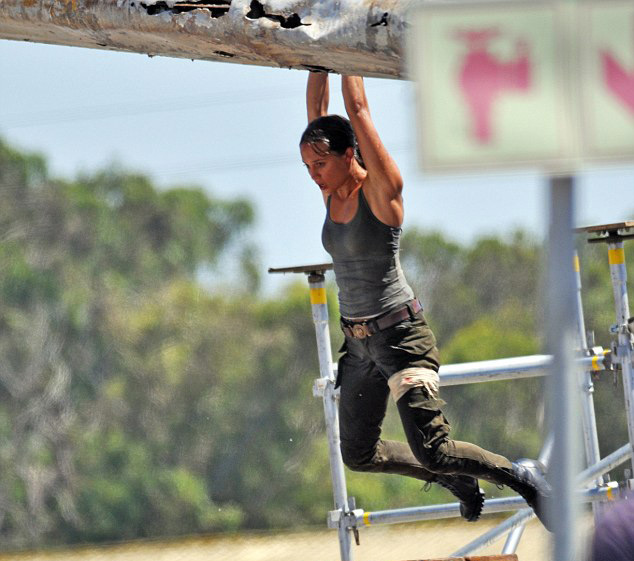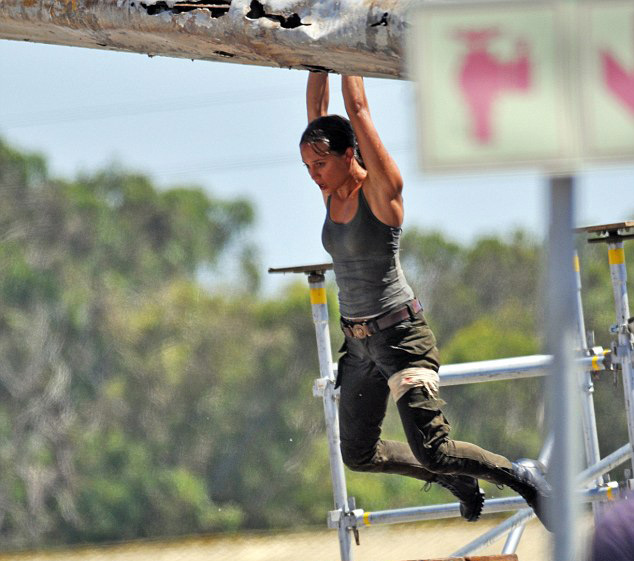 Acclaimed Norwegian filmmaker Roar Uthaug directs Tomb Raider. Much like the 2013 game, the upcoming movie is being positioned as an origin story. In it, an inexperienced but determined Lara Croft heads off to uncover the truth about the death of her disgraced archaeologist father (Dominic West). In the process, she ends up in a desperate fight for survival. As reported earlier, Walter Goggins is the movie's Big Bad. Meanwhile, the film seems to have swapped out the Japanese mythology of the 2013 game for a Chinese angle instead.
Tomb Raider releases on 16 March 2018. Next time we'll get to properly see Vikander's svelte Tomb Raider bod is when the Oscar winner presents at at this year's Academy Awards on 26 February.
Last Updated: February 7, 2017