There wasn't much doubt that Pitch Perfect 3 would happen, especially after 2015's Pitch Perfect 2 more than doubled the box office take of the first and went on to become the highest grossing musical comedy of all time with a very respectable $287 million in the bank.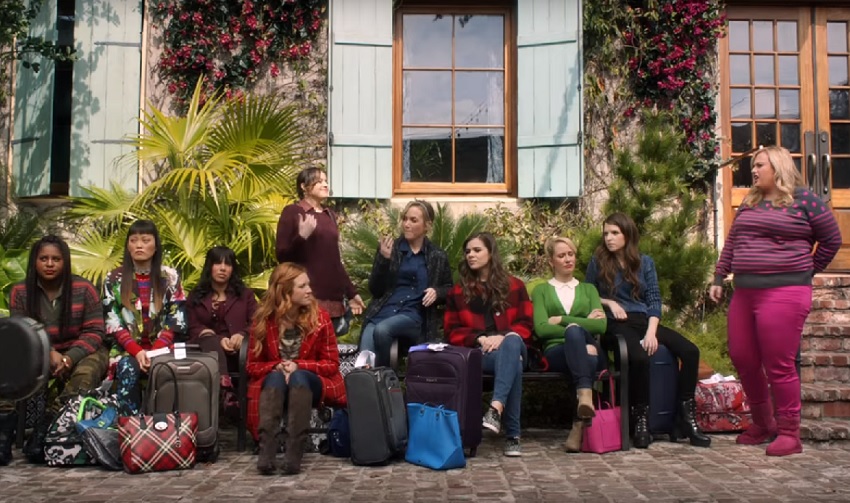 The Barden Bellas may have won the World Championships and graduated college, but real life is turning out to be much harder than any of the young ladies thought it would be and they're quickly becoming dulled by the mundanity of it all.
However they're given the opportunity to reunite for one last time to perform at a USO show (which provides entertainment for US armed forces members). There they're confronted by their latest challengers – an all-female, edgily single-named group of singers headed up by Charity (Andy Allo) and Calamity (Ruby Rose). No Obesity unfortunately.
Pitch Perfect movies are pitch perfect feel-good movies at their core, and the third in the franchise looks no different – so if you enjoyed the previous movies you're getting more of that good thing.
We all know what's going to happen. Our plucky underdogs (although by this stage can they really be underdogs?) will rise to the challenge after learning a few more life lessons and blow the competition away. And there will be plenty of shenanigans and Rebel Wilson fat jokes. It may not be subtle, but the execution is entertaining and it's just in time for Christmas. It's a Christmas movie, like Die Hard!
What do you think?
Pitch Perfect 3 is due for release in the US on 22 December. Directed by Trish Sie (Step Up All In), and written by franchise scribe Kay Cannon, it stars Anna Kendrick, Rebel Wilson, Brittany Snow, Anna Camp, Hailee Steinfeld, Alexis Knapp, Hana Mae Lee, Ester Dean, Chrissie Fit, Andy Allo, Ruby Rose, Elizabeth Banks and John Lithgow.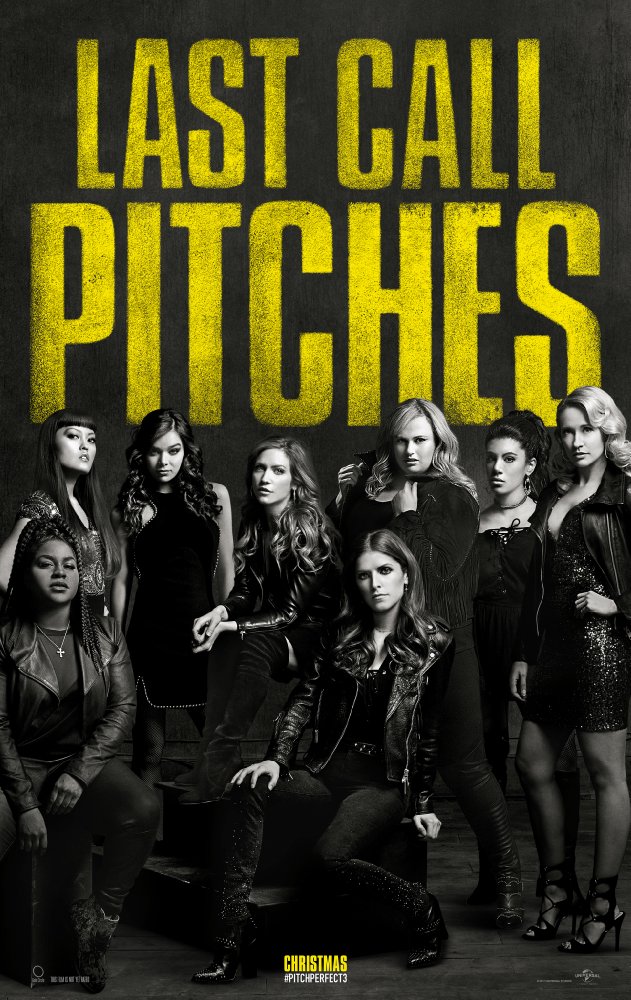 Last Updated: June 26, 2017