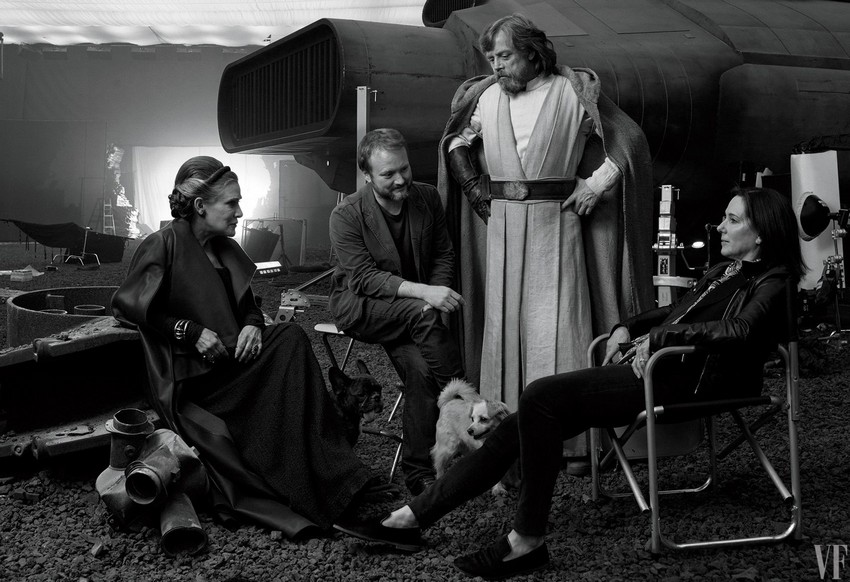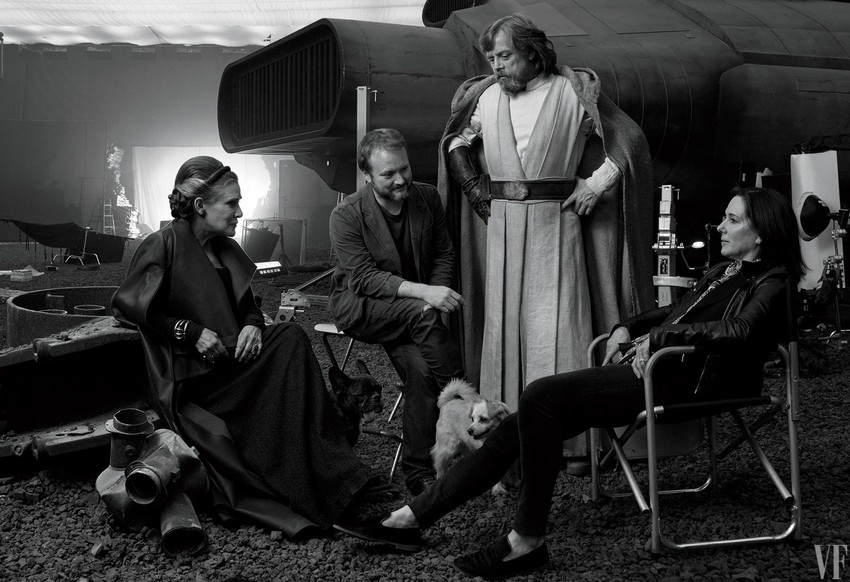 There are few franchises in Hollywood as secretive as Star Wars. This series from a galaxy far, far away always plays its cards very close to its chest. Even with that level of clandestine operations, it still came as a massive surprise when it was announced that filmmaker Rian Johnson was developing a brand new Star Wars trilogy completely separate from anything we've seen before.
Johnson, who became a gigantic fan-favourite after movies like Looper and Brick, had of course just finished directing The Last Jedi, the much anticipated second chapter in the current Star Wars Trilogy. And throughout the production of the film, we've been hearing… well, nothing. Unlike the headline-grabbing back and forth story changes on JJ Abrams' trilogy opener The Force Awakens, director Colin Trevorrow's exit on untitled finale Episode IX, as well as troubled productions of standalone spinoffs Rogue One and Han Solo, The Last Jedi has been nothing but smooth sailing. And as Johnson revealed to The Playlist, it was this synergy with the cast, crew and the higher-ups at Lucasfilm like studio boss Kathleen Kennedy, that led to the genesis of this new trilogy.
I mean honestly, it came from getting toward the end of this film, end of the process. I mean, it kind of felt like the last week of senior year. We were all packing up our desks, cleaning out our lockers and we'd had such a good experience. Not just with this movie, but with [Kathleen] Kennedy and with the folks at Disney, Bob Iger, Alan Horn. We just had a really good collaborative relationship with everybody and we all were just kind of looking at each other and saying, 'How do we keep working together?' And so that was when I said, 'The most interesting thing to me would be new trilogy. A new story told over three movies. To go a new place, new characters, clean slate. Let's come up with something new.' And there was nothing that seemed more exciting to me, and they were really excited about it.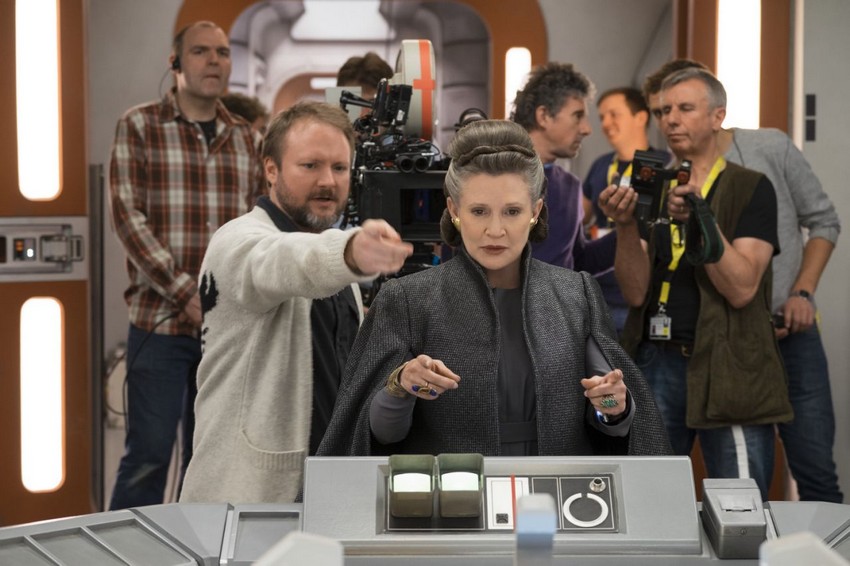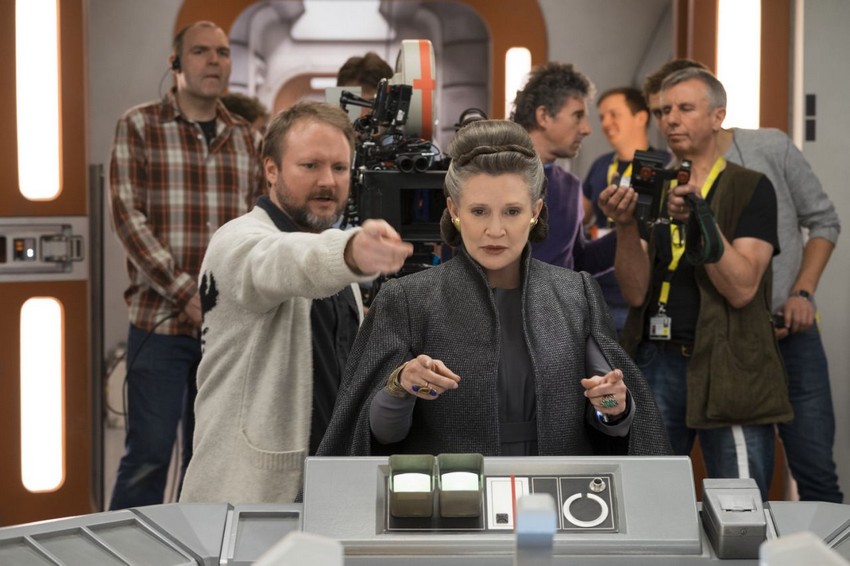 But exactly what were they excited about? What was the story angle that Johnson sold to Lucasfilm and Disney? Surprisingly, it was nothing. Disney were apparently trusting Johnson enough to just go wild and come up with anything.
I have just kind of vague ideas, but my entire pitch was, 'Let's tell a new story.' Let's clear the sandbox and then jump in and start playing.
This is actually not unprecedented in Johnson and Lucasfilm's relationship. When he was brought in to follow JJ Abrams' The Force Awakens, Johnson was actually not given any predefined plot points that he had to adhere to. He knew where The Force Awakens was ending and some of the threads it setup, but as for how to develop those threads and how to leave them for whoever finishes the trilogy? That was all Johnson being allowed to tell the story he wanted to tell.
I had creative freedom with it, and that was something I hoped I would have come into it. But the way that it played out, the extent to which I was not just allowed to find a story I cared about and follow that, but actively encouraged to find what was personal about it to me and pursue that? I think Kathy Kennedy and the other folks at Lucasfilm understood that the original films and prequels also were things that were really deeply personal for Lucas and that's why they have that beating heart. They knew that a filmmaker coming in, like I know for me, they said, "You have to find what you care about in it and then you have to follow that."
As for the new trilogy, Johnson doesn't just know where it will take him, he's not even sure if he'll be there for the entire journey, as he revealed in an interview with Collider.
Honestly I don't know yet [if I'll direct all three]. I know I'm gonna come up with the whole thing, the idea is to come up with one big story, but I know I'm gonna write and direct at least the first one. Then I'm gonna have to—even the first one at this point we're still figuring it out, so I don't know yet. But I know I want to come up with the whole thing and then we'll see.
Next on Johnson's agenda though is the first public premiere screenings for The Last Jedi on Saturday. This will be the first time that anybody outside of a select dozen or so people will have ever seen the film. So are the nerves getting to the director? Well, you could say that, as he explained using a classic line from Blazing Saddles.
Steady as a rock [left arm is immobile]. But I shoot with this one [right arm is shaky]. I'm a little more excited than terrified. But I am terrified.
Star Wars: The Last Jedi opens locally for some preview screenings on Thursday 14 December (you can expect our review that morning), before receiving its official wide release on Friday 15 December.
Last Updated: December 5, 2017