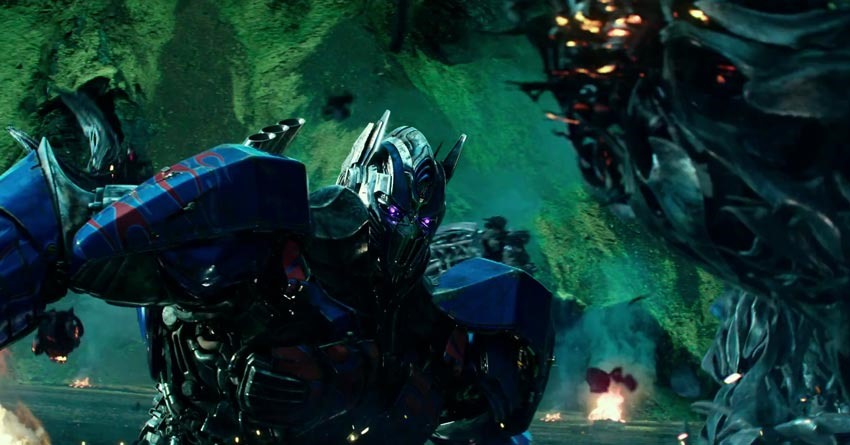 I can just picture the scene now. I'm standing outside of a cinema, clutching a wad of cash and trying to decide which movie I'm going to go see. I'm going to be standing right in front of the poster for Transformers 5: How the hell did they land Anthony Hopkins for this. "Not this time mother-lover," I'll whisper as I gaze at several million dollars worth of static CGI that caused several animators to have mental breakdowns. "Fool me once Michael Bay, shame on you. Fool me four times, shame on me".
Three hours later:
"DAMMIT MICHAEL BAY YOU'VE SUCKERED ME IN AGAIN".
To his credit, Michael Bay knows exactly how to activate those reptilian parts of my brain that adores loud noises, colourful explosions and Aerosmith. I'm this confident that Transformers: The Last Knight will live up to the legacy of the previous films: It's going to be unbelievably stupid and yet it's somehow going to make an equally idiotic amount of cash at the box office. Dammit, I'm still morbidly curious enough to want to go see it, purely to see how Bay would direct a King Arthur movie when given the chance.
When all seems lost, a few brave souls can save everything we've ever known.

The Last Knight shatters the core myths of the Transformers franchise, and redefines what it means to be a hero. Humans and Transformers are at war, Optimus Prime is gone. The key to saving our future lies buried in the secrets of the past, in the hidden history of Transformers on Earth. Saving our world falls upon the shoulders of an unlikely alliance: Cade Yeager (Mark Wahlberg); Bumblebee; an English Lord (Sir Anthony Hopkins); and an Oxford Professor (Laura Haddock).

There comes a moment in everyone's life when we are called upon to make a difference. In Transformers: The Last Knight, the hunted will become heroes. Heroes will become villains. Only one world will survive: theirs, or ours.
Transformers: The Last Knight comes out on June 23. Just ahead of those other fourteen Transformers movies currently in development.
Last Updated: April 13, 2017