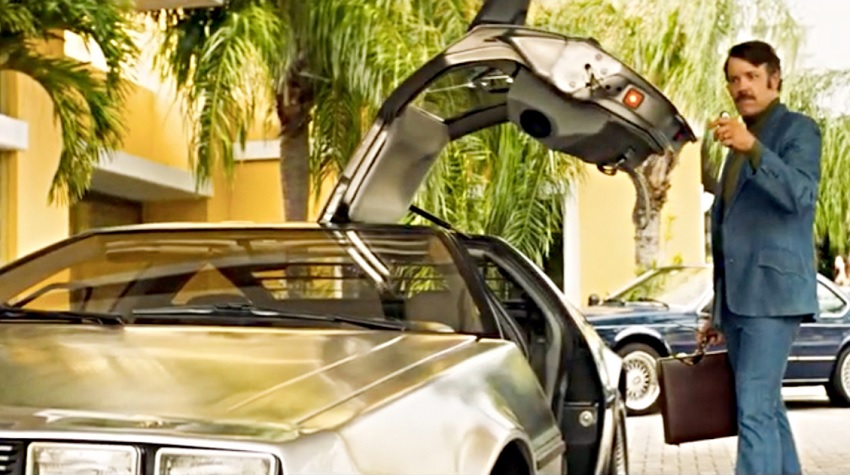 If ever there was a cautionary tale of an industry darling with a proven track record for delivering great products, but succumbing to the flaw of creative perfection when heading out on his own, it's Chris Roberts John DeLorean.
The automotive engineer shot to fame in the '60s following the launch of the Pontiac GTO, which popularised the idea of the muscle car, and the success of which saw him appointed the head of GM's Pontiac division at the tender age of 40. He went on to oversee numerous product developments under the Pontiac and Chevrolet brands over the next decade before starting his own company in 1973, the DeLorean Motor Company – and that's where it all went pear-shaped.
If you've ever watched Back to the Future you've seen his one and only product, and also his white whale – the DeLorean. The iconic movie car with the upswept wing doors took eight years to reach the market, and it did so in the midst of the US economic recession of the early '80s. This, combined with poor reviews and sales, pushed the company deeply into debt – and that's where it got weird.
Desperate to keep his company afloat DeLorean got involved in a scheme to smuggle cocaine into the US with his neighbour James Hoffman. Hoffman, however, turned out to be an FBI informant and DeLorean was arrested for drug trafficking in 1982. But in yet another twist he was found not guilty during his trial due to successfully arguing that he had been illegally entrapped by the FBI, as Hoffman had approached him with the idea while knowing of his financial difficulties. It was still the end for him though, as his reputation and company were in tatters. Truth really is stranger than fiction sometimes.
All this brings us to Driven, the upcoming biographical comedy/drama based on this time in DeLorean's life from director Nick Hamm (The Hole). Lee Pace (Guardians of the Galaxy) stars as the automaker, while Jason Sudeikis (Colossal) takes the role of his duplicitous neighbour.
The official plot synopsis is as follows:
The year is 1977. Long established as a titan in his field, Motor City native DeLorean (Lee Pace) is living in luxury in Southern California and dreaming of the ultimate vehicle, one that will be coveted by every car connoisseur and constitute the peak of his legacy: a sports car with wings.

John's neighbour, Jim (Jason Sudeikis), meanwhile, acts like a high roller while barely supporting his wife Ellen (Judy Greer) and their children. Proximity and dumb luck draw Jim into John's opulent orbit. Their friendship puts Jim in the front seat for some precarious exploits, including the transport of a planeload of narcotics. When Jim is caught red-handed, FBI Special Agent Benedict Tisa (Corey Stoll) sees an opportunity to use the bottom-feeder to catch the big fish. Jim is now compelled to use his powers to incriminate his millionaire friend.
Let's take a look:
Overwrought, exaggerated, and bad wigs – those are the three things that stand out for me from this trailer. The basic story at play here is already a great one and it didn't need much Hollywood pizzazz to make it an engaging movie, but it looks like they went a bit overboard with the dramatisation – and the movie suffers for it.
What do you think?
Driven is due for release in theatres in the US and on-demand on 16 August. It also stars Isabel Arraiza, Justin Bartha, Michael Cudlitz, Tara Summers, and Iddo Goldberg.
Last Updated: July 4, 2019