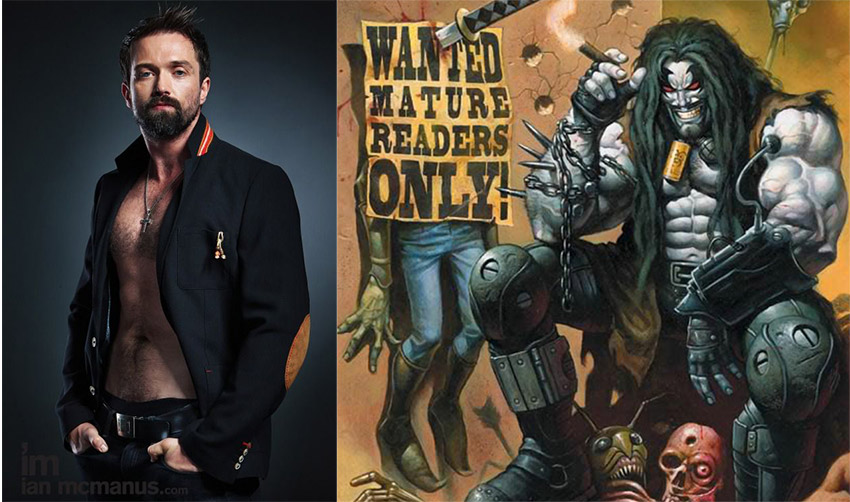 Listen up, ya fragging bastiches! The Main Man is coming! Yes, after years and years of false starts and failed attempts with everybody from Dwayne to Johnson to Guy Ritchie, fan-favourite DC Comics antihero Lobo is finally making to the screen. The small screen, that is, as the raucous Last Son of Czarnia will be dropping by the homeworld of another "last son" as he will make his debut in the second season of SyFy's Superman prequel series Krypton.
Set 200 years before the cataclysmic events that would lead to baby Kal-El being rocketed from his exploding planet to Earth where he would grow up to become Superman, Krypton follows his hothead young grandfather Seg-El as he fights to redeem his family's honour after they were ostracized and stripped of rank. Oh and also gets caught up in some time travel shenanigans as modern day hero Adam Strange travels back in time to warn him about the all-powerful Brainiac coming to add the world of Krypton to his private collection.
For the second season though, Krypton's action will be expanding beyond the frame of its titular planet and it will be Lobo that acts as the new big bad in this case. Bringing him to life will be Irish-born actor Emmet J. Scanlan, who British fans may recognize from long-running award-winning soapie Hollyoaks. I actually recently got introduced to him in British crime drama The Fall with Gillian Anderson and Jamie Dornan. He was pretty solid in that, but everything he's done so far is a far cry from playing Lobo, as can be seen in the first official pic of Scanlan in costume below (via THR).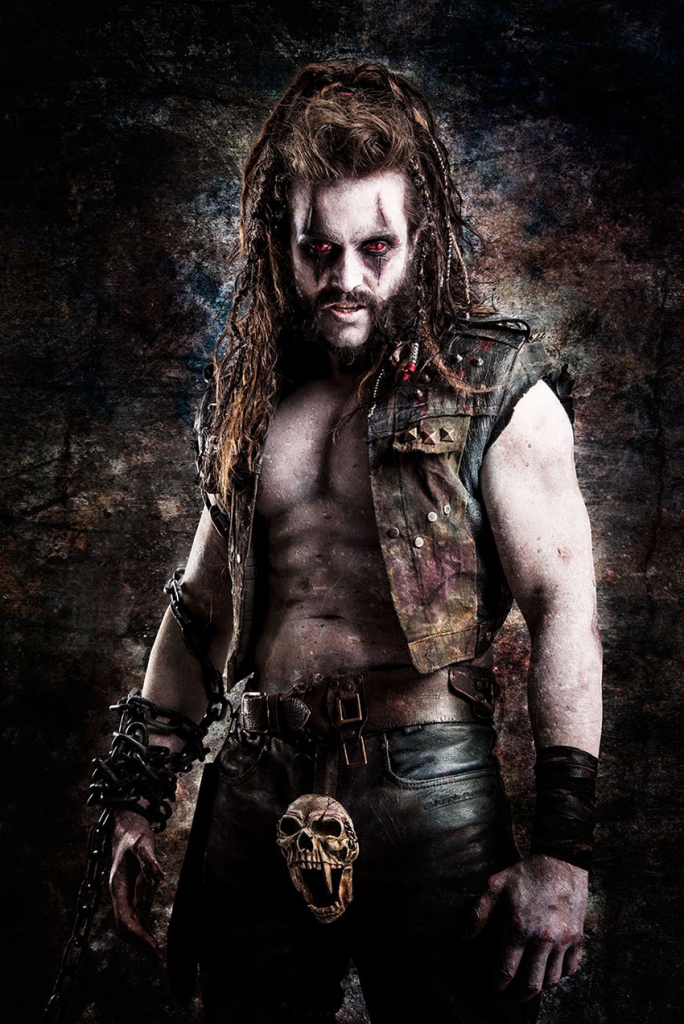 Originally debuting as just a straight villain in DC Comics' Omega Men in 1983, Lobo would drop off the charts until the character was relaunched – with a retconned origin story – in 1990 and almost instantly became a huge fan favourite. Writer Keith Giffen created this extremely violent biker anti-hero as a parody of the trend of "grim and gritty" comics characters at the time, and the beer-guzzling, metal-loving, wise-cracking "Man Man" became a huge hit despite (or maybe because of) his completely ludicrous depravity. An alien born on the utopian world of Czarnia, Lobo was the exact opposite of his peace-loving kin and killed off his entire species as a high school science experiment. He's also had special receivers installed in his brain so that he has the galaxy's most heavy metal radio station playing permanently in his head.
He would later become the best bounty hunter in the galaxy, showing off "a genius-level intellect when it comes to matters of warfare". He possesses superhuman strength that lets him go toe to toe with Superman, and has the ability to regrow a clone of his body from just a single drop of his blood, making him virtually immortal. As depraved and ruthlessly brutal as he can be though (he once took down Santa Claus in a knife fight after taking a bounty given out by rival toy companies), Lobo holds himself to an incredibly high code when it comes to honouring any agreement he makes. His word is unbreakable.
DC Comics would reboot Lobo again during their universe-wide New 52 relaunch a few years ago, but the less said about this sleek and pretty modern day Lobo the better as his comic was eventually cancelled and the old Lobo brought back. It has to be noted though that Scanlan is boasting the design (and hopefully demeanour) of the classic Lobo, but his physique is more like the new Lobo instead of the exaggerated man-mountain of muscles from the original. So maybe this will be a slight melding of the two.
As for Krypton, I only recently started watching the series and I'm actually enjoying it despite the show suffering from a serious case of "We only have three sets, so you better make the most of them!". It's taken a very interesting angle to Superman's history, and the fact that it's made by the same team that made DaVinci's Demons – led by David S. Goyer (Dark Knight Trilogy, Man of Steel) – and even boasts several of the cast members from that criminally under-appreciated show, has kept me watching. With Lobo on the way, now I will definitely get a move on and finish the first season just so that I can see how the Main Man fits into all of this.
As for Lobo's big screen ambitions, last we heard DC Comics and Warner Bros. are still working on a live-action feature film with Michael Bay attached to direct and Wonder Woman writer Jason Fuchs tapped to pen the screenplay. Hollywood has been trying to make a Lobo movie for 15 years though, so I won't hold my breath on this one until I actually see it in action.
Last Updated: October 8, 2018