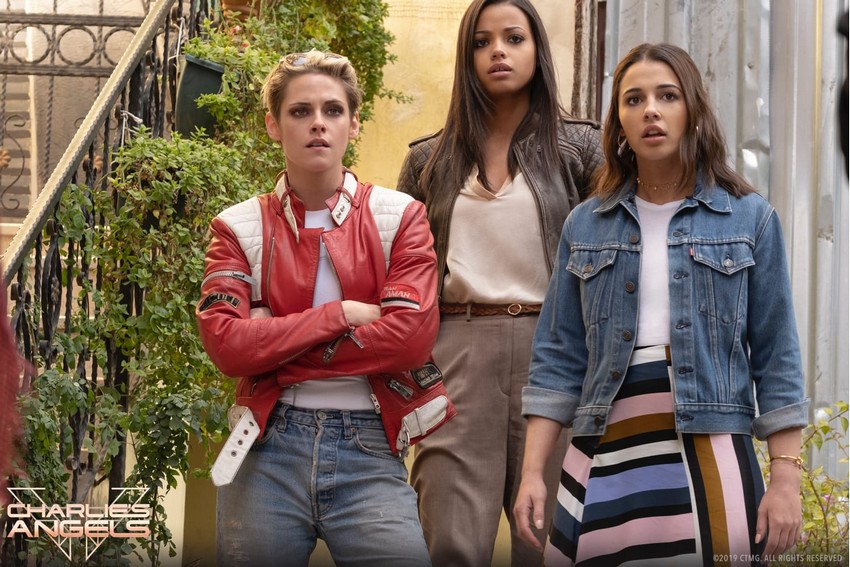 It's been a dismal few months at the South African box office. The last time the combined weekend totals for the top ten was above the R30 million mark, was when The Lion King debuted back in July. Since then, totals have been trending downwards on an almost weekly basis, with just the occasional minor blip upwards. With that, it comes as no surprise that despite flopping everywhere else in the world, Charlie's Angels still managed to open in the no.1 spot this weekend past.
The female-led action comedy debuted with a lacklustre R2.3 million which was enough to displace Disney's Maleficent: Mistress of Evil from the top spot it had occupied for the last three weeks. That also meant that Joker – by far the highest total earner on the charts currently with R22 million – drops down a spot to third place. And in what should be a surprise to absolutely nobody, the biggest faller on the charts this weekend past was Terminator: Dark Fate. It may not have plummeted out the top ten like it did in the US, but the beleaguered franchise revival dropped 45% from last week.
There were two other newcomers on the charts besides for Charlie's Angels, but both of which had limited openings. Animated family film Swift landed in sixth place, while horror flick Countdown had to settle for ninth. Neither of them really had any significant box office earnings.
Let's see what the rest of the South African chart looks like:
No.
Movie Name
Weekend gross
Percentage change
Local gross
Last Week's Position
1
Charlie's Angels
R2.3 million
NE
R2.3 million
NE
2
Maleficent: Mistress of Evil
R1.2 million
-18%
R11.9 million
1st
3
Joker
R809 365
-12%
R22 million
2nd
-45%
4.3 million
2nd
4
Gemini Man
R454 543
-21%
R9.2 million
4th
5
Swift
R372 322
NE
R372 322
NE
6
Abominable
R324 999
-23%
R6.7 million
6th
7
Doctor Sleep
R273 143
-37%
R910 342
5th
8
Countdown
R254 632
NE
R254 632
NE
9
Blessers
R222 905
-31%
R2.3 million
7th
NE = New Entry
Last Updated: November 19, 2019