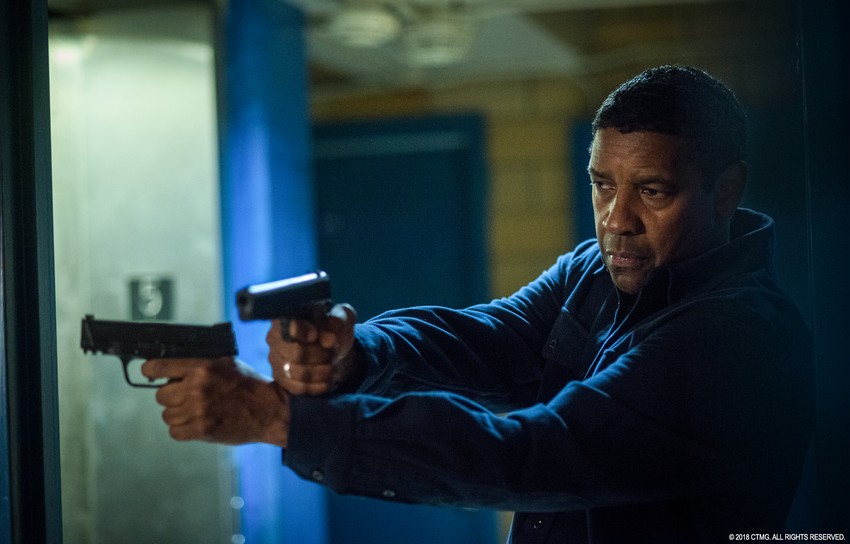 Crazy Rich Asians is currently making huge waves at the international box office. Here in SA though, it's more of a small splash. This is no fault of the historic Asian-led rom-com though as this weekend past saw it open against Denzel Washinton's The Equalizer 2. As if Washington's name and action movie history weren't enough to tip the scales in its favour, local distributors also only debuted Crazy Rich Asians in 38 cinemas countrywide whereas The Equalizer 2 got nearly triple that.
So with all those factors in place, how did the numbers stack up? As expected, The Equalizer 2 – which, amazingly, is the first sequel of Washington's long career – opened in the top spot with R3.1 million. That's nowhere close to some of the bigger debuts of 2018, but it's certainly a respectable figure. With previous week champ The Meg only dropping down to 2nd place with a solid R2 million in its 3rd week, Crazy Rich Asians had to settle for 3rd place with R1 million.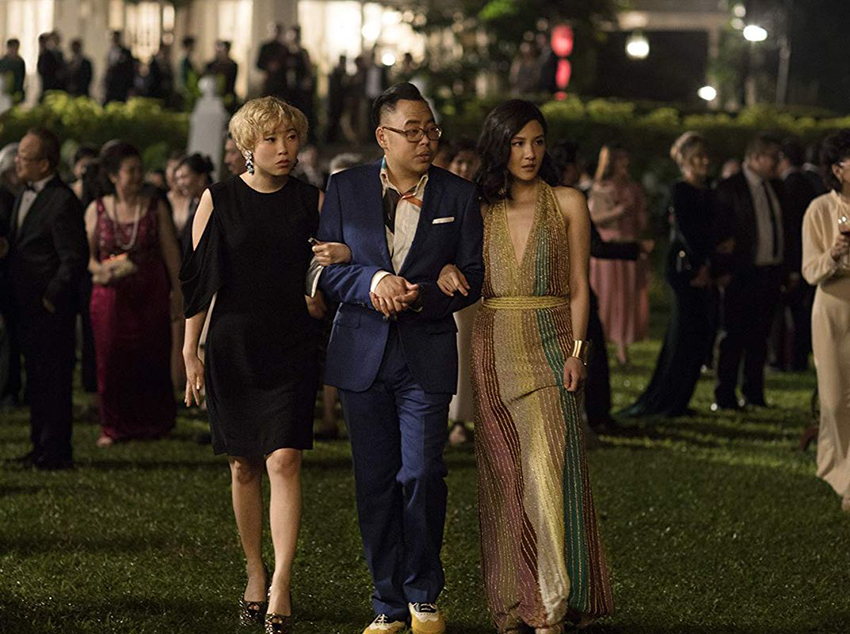 Proving just how in demand this rom-com was though, that R1 million from 38 cinemas equates to a per-theatre average of just over R27 000, which is just behind The Equalizer 2's own PTA. It gets even clearer just how popular the film was when you realize that Mamma Mia! Here We Go Again and The Spy Who Dumped Me all ended on R1 million as well (just divided by R3 000 between them), but could only manage half of Crazy Rich Asian's PTA or less despite having more than double the cinema count. Had it got a wider release, I have a feeling Crazy Rich Asians would have dominated this weekend past.
In the exact opposite of dominating though, the other two newcomers on the chart found themselves floundering. Critically savaged sci-fi family adventure A.X.L. opened in 9th place with a rather disappointing $452 000 while the Glenn Close-led drama The Wife could only manage R371 000. At least the latter had the excuse of the smallest cinema count in the top 10 with just 22 venues.
Let's see what the rest of the South African box office chart looks like:
| No. | Movie Name | Weekend gross | Percentage change | Local gross | Last Week's Position |
| --- | --- | --- | --- | --- | --- |
| 1 | The Equalizer 2 | R3.1 million | NE | R3.1 million | NE |
| 2 | The Meg | R2 million | -19% | R13.1 million | 1st |
| 3 | Crazy Rich Asians | R1 million | NE | R1 million | NE |
| 4 | Mamma Mia! Here We Go Again | R1 million | -25% | R27.9 million | 4th |
| 5 | The Spy Who Dumped Me | R1 million | -40% | R3.4 million | 2nd |
| 6 | Mission: Impossible – Fallout | R896 141 | -38% | R22.6 million | 3rd |
| 7 | Stroomop | R700 190 | -26% | R5.3 million | 5th |
| 8 | Charming | R685 874 | -13% | R4.1 million | 6th |
| 9 | A.X.L. | R452 902 | NE | R452 902 | NE |
| 10 | The Wife | R371 830 | NE | R371 830 million | NE |
NE = New Entry
Last Updated: August 28, 2018