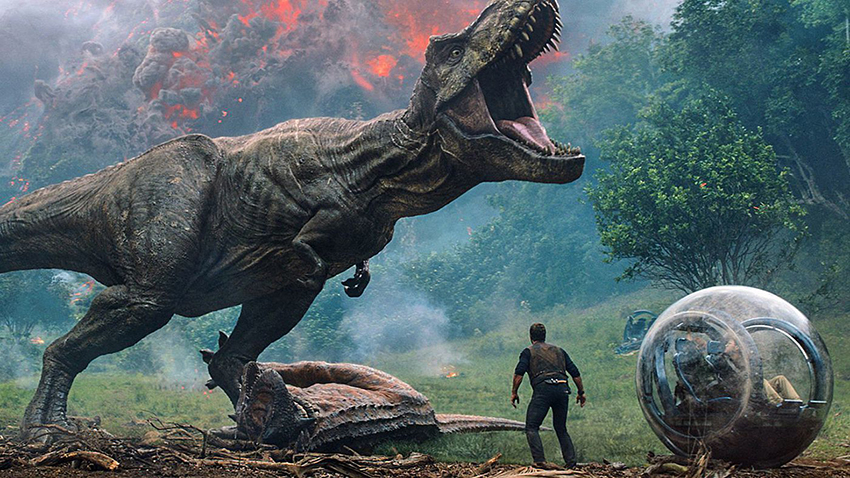 We had two new releases at South African cinemas this weekend past, and they could not be more different. Stomping in right at the top as expected, Jurassic World: Fallen Kingdom debuted with a respectable R6.5 million. Despite opening in about 20 more cinemas, Fallen Kindom's debut is actually lower than its 2015 predecessor which blew away the box office when it opened to R8.8 million.
That first film managed to also stay at the top of the charts for three weeks despite facing some blockbuster competition for each of those weeks, so we'll have to see if Fallen Kingdom follows suit. Coincidentally, Jurassic World faced off against Pixar's Inside Out in its second weekend, and now Fallen Kingdom will have to tussle with Pixar's Incredibles 2 this coming weekend. How's that for fate?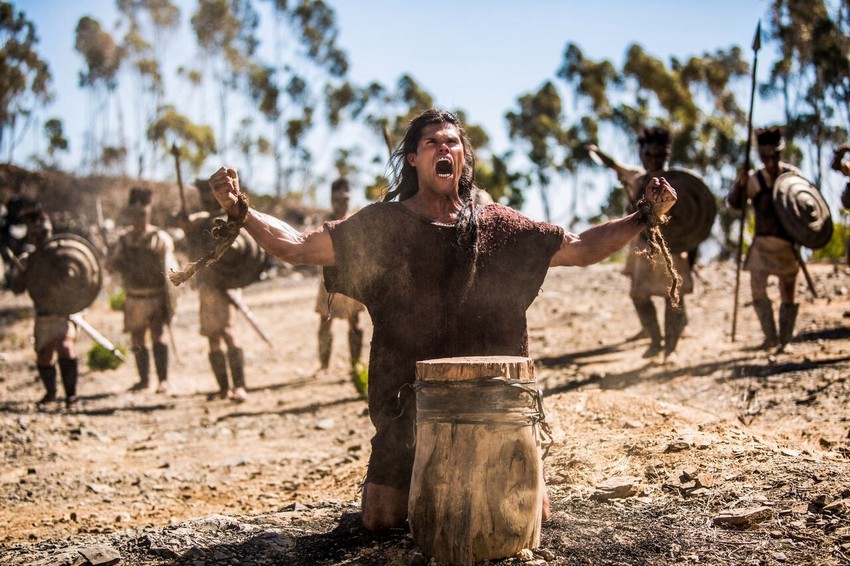 As for that second new film I mention in the opening paragraph, that would be the faith-based Biblical drama Samson which had a terrible opening. Falling shy of even reaching R200k, Samson's fabled locks could give him the strength to pull his movie onto the top 10 as the film opened in 11th place.
Sandwiched in between those two entries we find a list that is almost unchanged in hierarchy except for two rather notable exceptions. After nearly two months on the charts, Avengers: Infinity War has finally dropped out of the top 2 as it fell to 5th place. This is also the first time in its entire run thus far that Marvel's mega-crossover blockbuster has failed to earn R1 million or more on a weekend. With over R70 million already in the bank locally though, Infinity War can afford to relax its grip a bit.
The other noteworthy entry on the charts is Solo: A Star Wars Story, which has rapidly become the black sheep of the franchise as it flops nearly everywhere. South Africa was no exception as the struggling Star Wars prequel experienced the biggest percentage drop in the top 10, falling from 4th to 7th after 3 weeks as it earned less than R400k. Ouch.
Let's see what the rest of the South African box office chart looks like:
| No. | Movie Name | Weekend gross | Percentage change | Local gross | Last Week's Position |
| --- | --- | --- | --- | --- | --- |
| 1 | Jurassic World: Fallen Kingdom | R6.5 million | NE | R6.5 million | NE |
| 2 | Deadpool 2 | R1.4 million | -53% | R20.9  million | 2nd |
| 3 | Breaking In | R997 317 | -26% | R2.9 million | 3rd |
| 4 | Sherlock Gnomes | R757 129 | -26% | R5.4 million | 5th |
| 5 | Avengers: Infinity War | R724 026 | -51% | R70.5 million | 2nd |
| 6 | Overboard | R409 792 | -31% | R1.2 million | 6th |
| 7 | Solo: A Star Wars Story | R392 776 | -63% | R4.1 million | 4th |
| 8 | Tyler Perry's Acrimony | R354 049 | -37% | R23 million | 7th |
| 9 | Nommer 37 | R224 496 | -53% | R882 119 | 8th |
| 10 | Life of the Party | R222 188 | -41% | R2.5 million | 9th |
NE = New Entry
Last Updated: June 12, 2018