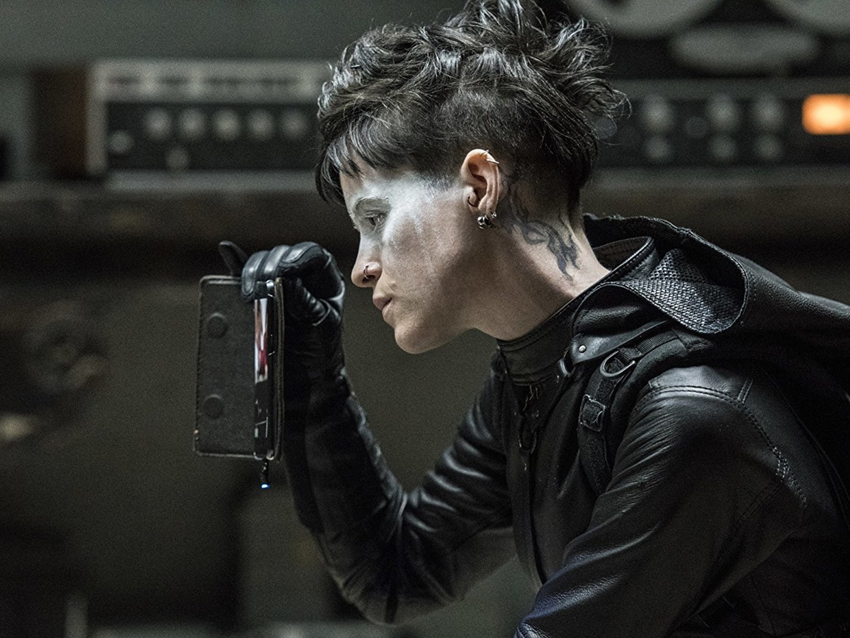 This was not a good weekend for the South African box office. While over in the US and the rest of the world, movies were making mountains of cash, local cinema proceeds instead took an overall 25% drop this weekend past. This may be surprising due to the fact that were five new releases on Friday, however all of them failed dismally on debut. Only two of those, The Girl in the Spider's Web and Overlord, could even make it into the top 10 charts with Two Tails, Bad Times at the El Royale and Life Itself resigned to the outskirts.
For both The Girl in the Spider's Web and Overlord, their SA box office misfortunes actually mirror their international efforts. The former could only debut in 5th place with a rather terrible R562 899, while the latter had to settle for 9th place with R277 817. With the newcomers out of the way it meant that Nobody's Fool could hold onto its 1st place from last week even though it only earned R1.2 million (the only film on the charts to hit 7 figures). That position will almost certainly be claimed this coming Friday by Fantastic Beasts: The Crimes of Grindelwald which should also hopefully reverse the dire box office fortunes.
Following Nobody's Fool is The Nutcracker and the Four Realms and A Star is Born which posted R959 472 and R763 067 in 2nd and 3rd place respectively. As Star is Born is actually the best performer on the charts by only dropping 14% and then also posting the best per-theatre average of R20 087 (Nobody's Fool's PTA was only R14 028). Meanwhile, Venom filled in the last space in the upper half of the top 10 as it dropped a big 44% with R688 677 – it's still currently the highest earner on the charts with R21.8 million.
Let's see what the rest of the South African box office chart looks like:
| No. | Movie Name | Weekend gross | Percentage change | Local gross | Last Week's Position |
| --- | --- | --- | --- | --- | --- |
| 1 | Nobody's Fool | R1.2 million | -29% | R3.7 million | 1st |
| 2 | The Nutcracker and the Four Realms | R959 472 | -22% | R2.4 million | 3rd |
| 3 | A Star is Born | R763 067 | -14% | R8.9 million | 4th |
| 4 | Venom | R688 677 | -44% | R21.8 million | 2nd |
| 5 | The Girl in the Spider's Web | R562899 | NE | R562 899 | NE |
| 6 | Night School | R524 376 | -37% | R18 million | 5th |
| 7 | Smallfoot | R478 147 | -27% | R13.9 million | 7th |
| 8 | Peppermint | R473 490 | -29% | R3 million | 6th |
| 9 | Overlord | R277 817 | NE | R277 817 | NE |
| 10 | Goosebumps 2: Haunted Halloween | R272 662 | -55% | R1.9 million | 8th |
NE = New Entry
Last Updated: November 13, 2018