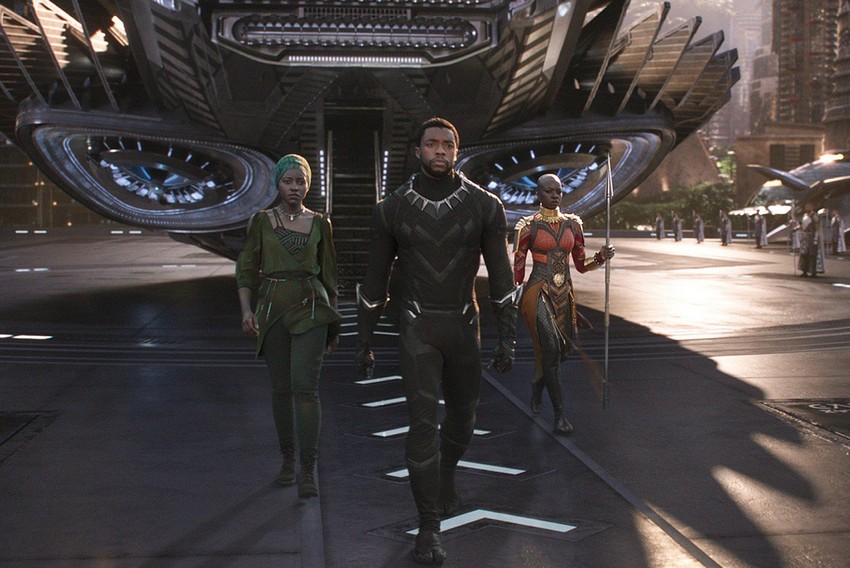 This Friday, it will be a clash between a pop culture classic (with a new coat of paint) and a new king, as Tomb Raider arrives in South African cinemas and gives Black Panther the first major blockbuster competition its had since Marvel's record-breaking superhero romp first took the throne a month ago. But that's Friday. Right now though, the local box office is still very much the Black Panther show.
It took four weeks, but finally Black Panther has dipped below the eight-figure mark as it earned R8 million. That is still way more than enough to keep it far ahead of some very lacklustre competition, as Death Wish led a quintet of new releases this weekend past. The Bruce Willis-fronted remake of the 1974 classic couldn't do much though (except be a pretty terrible movie), but it at least managed to cross the $1 million line as it secured second place.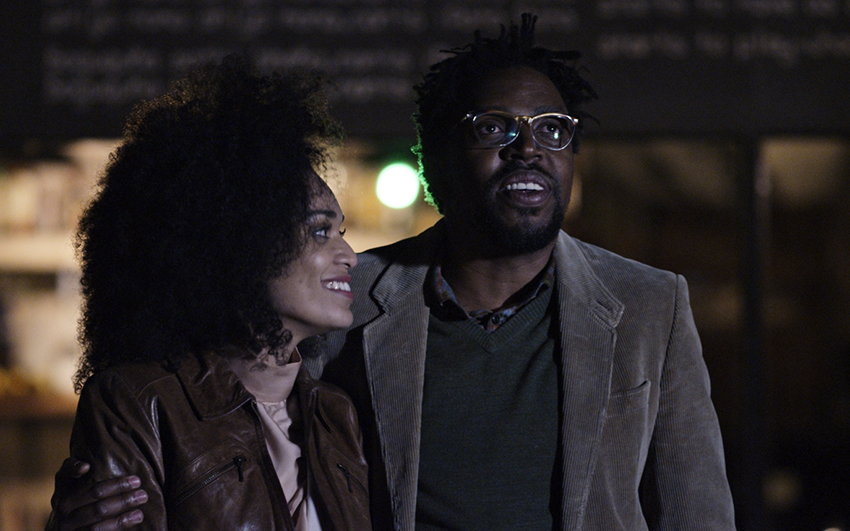 With it that actually being the only wide-release out of the newcomers, the other four entries were never really going to make an impact with all of them playing in just 30 cinemas or less. The one with the most venues was local comedy Catching Feelings. Funnyman Kagiso Lediga's film has actually been earning very solid reviews, but that hasn't really translated to ticket sales as it brought up the very tail end of the top 10 chart. At least it made it there though, as The 15:17 To Paris, Downsizing, and Final Portrait all debuted much lower down the charts. Probably buoyed by the star power of Matt Damon, Downsizing at least managed to notch up one of the better per-theatre averages on the chart at R12k despite landing in 14th and only playing in twelve cinemas.
Speaking of impressive performances outside of the top 10 though, headline-grabbing local film Inxeba (The Wound) returned to cinemas this past Friday after the High Court overturned the FPB's controversial X18 rating. Although only playing in a dozen cinemas and missing out making it onto the top 10 by one spot, it still posted the third highest per-theatre average on the charts with R15.1k, bested only by Death Wish (R15.7k) and Black Panther (R63.9k).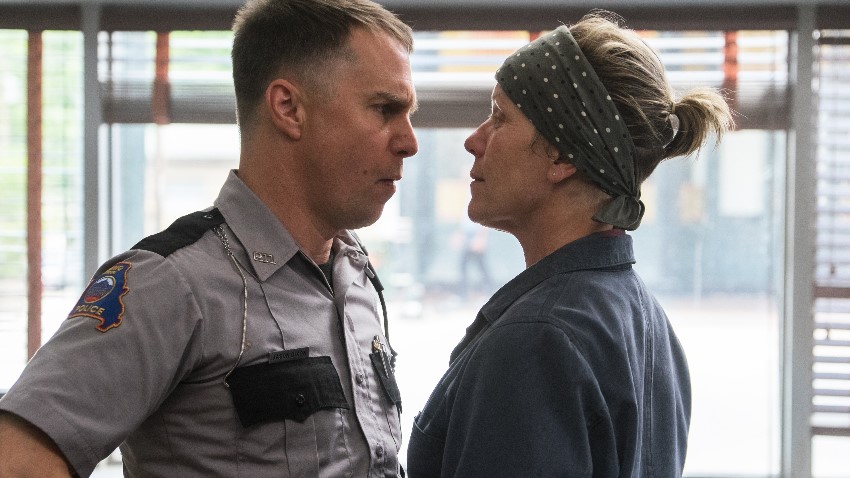 Meanwhile, the other big highlight on the charts is Three Billboards Outside Ebbing, Missouri which appears to have received a nice push from its two Oscar wins last Monday. Despite losing a couple of venues recently, it managed to only drop 3% in revenue this weekend past which absolutely incredible for its third weekend.
Let's see what the rest of the South African box office chart looks like:
| No. | Movie Name | Weekend gross | Percentage change | Local gross | Last Week's Position |
| --- | --- | --- | --- | --- | --- |
| 1 | Black Panther | R8 million | -32% | R70.5 million | 1st |
| 2 | Death Wish | R1.1 million | NE | R1.1 million | NE |
| 3 | Fifty Shades Freed | R988 706 | -44% | R28.2 million | 2nd |
| 4 | Gnome Alone | R905 352 | -42% | R2.6 million | 3rd |
| 5 | Red Sparrow | R744 941 | -23% | R2.2 million | 5th |
| 6 | Game Night | R744 374 | -27% | R2.1 million | 4th |
| 7 | Three Billboards Outside Ebbing Missouri | R352 072 | -3% | R1.7 million | 8th |
| 8 | Jumanji: Welcome to the Jungle | R346 342 | -43% | R62 million | 6th |
| 9 | Tad the Lost Explorer | R330 983 | -17% | R3.6 million | 7th |
| 10 | Catching Feelings | R307 010 | NE | R307 010 | NE |
NE = New Entry
Last Updated: March 14, 2018