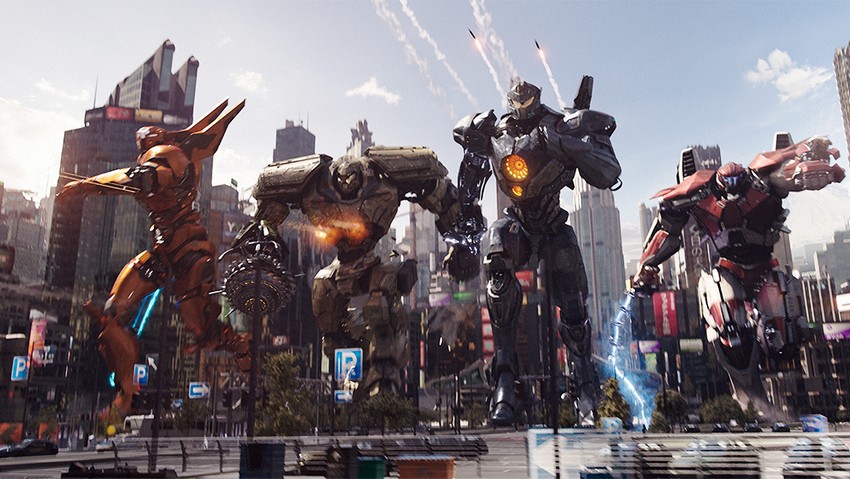 The big box office news this weekend past was undoubtedly Black Panther finally being dethroned after a historic five weeks on the top. Well, the big box office news in the US, that is. Down here in sunny South Africa, things played out very differently as Pacific Rim Uprising, the film that eventually claimed Black Panther's crown overseas, could only manage a third place opening worth less than R2 million. While the film has lit up other international markets for an impressive $150 million first weekend global tally, South Africa contributed very little to that sum as it appears locals didn't care too much for giant robots punching giant monsters.
This meant that Marvel's record-breaking superhero film held onto the top spot for a sixth week as Black Panther earned R4.1 million, further cementing its recently acquired status as the biggest film in South, East and West African history. Also holding onto its position was Tomb Raider which repeated its second-place performance from its opening weekend. For its sophomore showing the video game adaptation dropped less than 30% which is actually exceptionally good for a second weekend and shows it may have some legs in the weeks to come.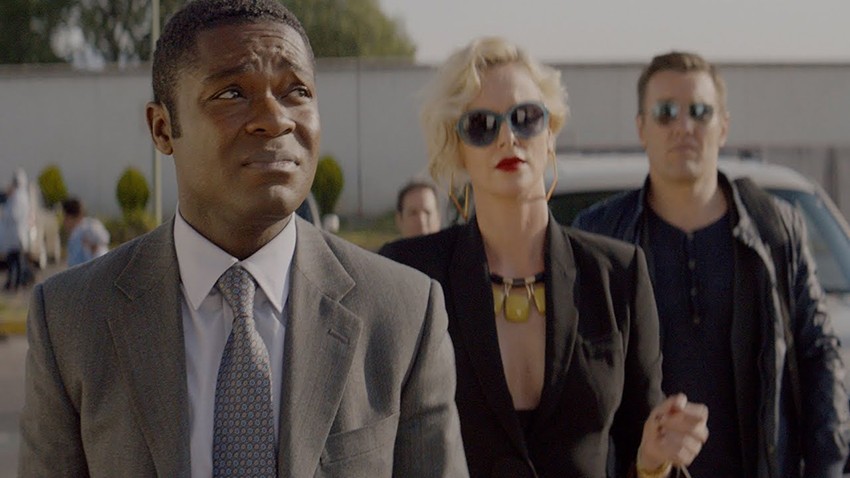 Previous week holdovers Gnome Alone, Death Wish and Game Night all just got push down one spot with the addition of Pacific Rim Uprising above it, which meant newcomer Gringo could only manage seventh place. The film had a surprisingly limited opening in only 41 cinemas (it has an A-list cast including ex-Benoni girl Charlize Theron) and thus couldn't even crack half a million.
In even more limited release though, playing in just 14 venues, was religious drama Paul, Apostle of Christ which missed out on the top ten by one spot as it opened to a meagre R147k. I wouldn't be surprised to see it get a bit of a pick-me-up for the upcoming Easter weekend though. One title that's also not in the top ten but which has been there for nearly two months now is Tad the Explorer. While the family-oriented animated feature film hasn't really done any business of note in most of the rest of the world, it showed quite a bit of staying power locally. However, its now finally crashed all the way from eighth to fourteenth place with one of the biggest percentage drops for the week.
Let's see what the rest of the South African box office chart looks like:
| No. | Movie Name | Weekend gross | Percentage change | Local gross | Last Week's Position |
| --- | --- | --- | --- | --- | --- |
| 1 | Black Panther | R4.1 million | -14% | R85.6 million | 1st |
| 2 | Tomb Raider | R2.2 million | -27% | R7.7 million | 2nd |
| 3 | Pacific Rim Uprising | R1.9 million | NE | R1.9 million | NE |
| 4 | Gnome Alone | R778 176 | -18% | R5.2 million | 3rd |
| 5 | Death Wish | R547 236 | -26% | R3.5 million | 4th |
| 6 | Game Night | R467 402 | -18% | R4 million | 5th |
| 7 | Gringo | R456 171 | NE | R456 171 | NE |
| 8 | Fifty Shades Freed | R319 350 | -42% | R29.9 million | 6th |
| 9 | Red Sparrow | R269 953 | -46% | R3.7 million | 7th |
| 10 | Catching Feelings | R216 949 | -8% | R1.1 million | 9th |
NE = New Entry
Last Updated: March 27, 2018