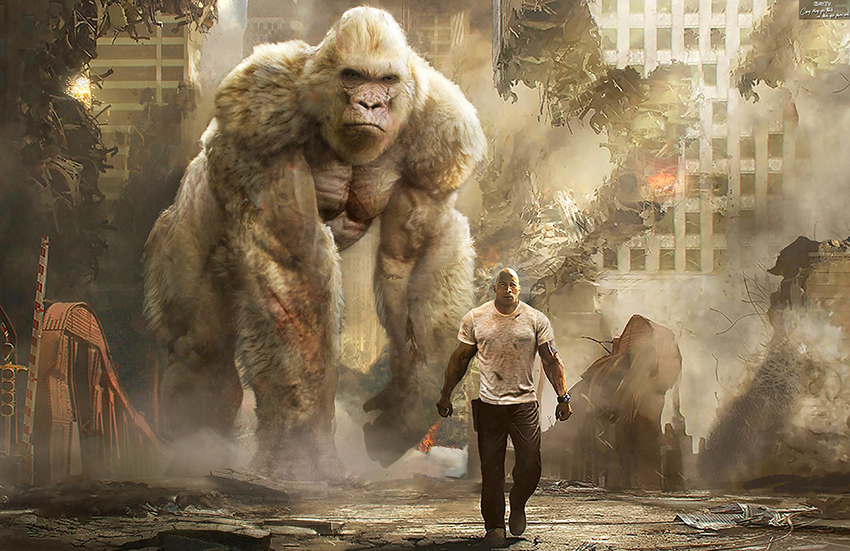 As we reported yesterday, the battle for the top spot at the US box office this weekend past was a ridiculously close one that went down to the wire. Locally, there was no such fight as the Dwayne "The Rock" Johnson-led video game adaptation Rampage easily opened at no.1 with R3.5 million. That figure is not exactly a huge one, but it is the fifth biggest opening for the year thus far and just a little over double what was made by second place.
Second place in this case surprisingly being Tyler Perry's Acrimony as it managed to just stay ahead of Marvel's Black Panther. But while Acrimony's R1.7 million was enough to keep it ahead of Black Panther, it's Marvel's breakout superhero blockbuster that actually made the biggest impact.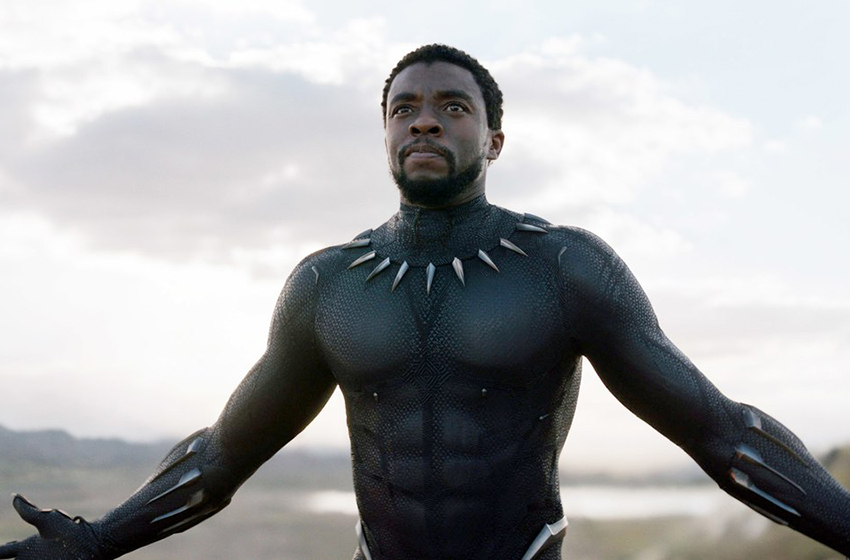 The R1.5 million earned by Black Panther over the past weekend was enough to push the film past the R100 million mark locally, becoming the very first film in South African box office history to achieve this milestone. This is just the latest local record for Black Panther as it's also the all-time top-grossing film in SA ever (natch), the biggest February opening weekend, the biggest Saturday take, as well as the highest-grossing film in both East and West Africa.
Below Black Panther we find last week's no.1 as animated family film Peter Rabbit dropped down to fourth with R1.4 million as the film's Easter Holiday charm finally wore off. That doesn't meant that local audiences have lost their fondness for animated fare though as newcomer Here Comes the Grump opened at the midway point of the charts with R840k. The only other newcomer was Denzel Washington drama Roman J. Israel, Esq., but it only opened in eleven cinemas and thus found itself way down in 15th place.
Let's see what the rest of the South African box office chart looks like:
| No. | Movie Name | Weekend gross | Percentage change | Local gross | Last Week's Position |
| --- | --- | --- | --- | --- | --- |
| 1 | Rampage | R3.5 million | NE | R3.5 million | NE |
| 2 | Tyler Perry's Acrimony | R1.7 million | -14% | R9.6 million | 3rd |
| 3 | Black Panther | R1.5 million | -44%% | R101.1 million | 2nd |
| 4 | Peter Rabbit | R1.41 million | -53% | R15.3 million | 1st |
| 5 | Here Comes the Grump | R840 776 | NE | R840 776 | NE |
| 6 | Ready Player One | R586 229 | -62% | R6.9 million | 4th |
| 7 | A Quiet Place | R546 665 | -21% | R1.5 million | 7th |
| 8 | Tomb Raider | R523 546 | -59% | R15.1 million | 5th |
| 9 | Midnight Sun | R381 205 | -37% | R1.3 million | 9th |
| 10 | Susters | R367 369 | -42% | R3.1 million | 8th |
NE = New Entry
Last Updated: April 17, 2018