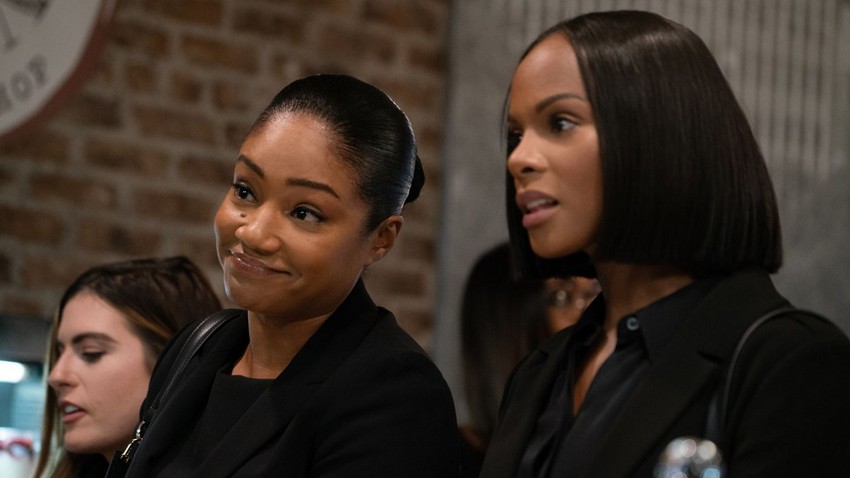 It was nearly exactly a month ago that Venom opened atop the South African box office charts and then stayed there. A bumbling English spy, a powerful Lady Gaga, an astronaut Ryan Gosling and even some haunted Halloween monsters couldn't budge the Sony comic book movie. Not that they tried very hard though as overall box office receipts stayed on the decline steadily throughout. But now, on another slow weekend, Venom's crown has finally been claimed by Nobody's Fool.
The Tyler Perry written/produced R-rated comedy starring Tiffany Hadish opened in the top spot this weekend past, but with only an R1.6 million take. That's pretty meagre stuff, but with everything else also underperforming, it was enough. As for Venom, it dropped one spot as it earned R1.2 million to push its local total past the R20 million mark. It was a close thing though as family-oriented newcomer The Nutcracker and the Four Realms found itself just R20 000 off Venom's pace and had to settle for 3rd place. Holdovers A Star is Born and Night School rounded out the top 5, with the Lady Gaga-led former film posting the best holdover percentage on the charts as it dropped just 9%.
You would have to skip all the way down to 9th place to find the next newcomer as Sylvester Stallone's action sequel that nobody asked for, Escape Plan 2, couldn't even hit the R400 000 mark. At least it made it into the top 10 though as Juliet, Naked and Tokoloshe had to settle for 17th and 18th place respectively as they opened in very limited fashion.
Let's see what the rest of the South African box office chart looks like:
| No. | Movie Name | Weekend gross | Percentage change | Local gross | Last Week's Position |
| --- | --- | --- | --- | --- | --- |
| 1 | Nobody's Fool | R1.6 million | NE | R1.6 million | NE |
| 2 | Venom | R1.2 million | -248% | R20.6 million | 1st |
| 3 | The Nutcracker and the Four Realms | R1.2 million | NE | R1.2 million | NE |
| 4 | A Star is Born | R886 509 | -9% | R7.5 million | 4th |
| 5 | Night School | R836 649 | -23% | R17.1 million | 2nd |
| 6 | Peppermint | R670 423 | -32% | R2 million | 3rd |
| 7 | Smallfoot | R659 270 | -14% | R13.2 million | 6th |
| 8 | Goosebumps 2: Haunted Halloween | R610 167 | -26% | R1.6 million | 5th |
| 9 | Escape Plan 2 | R393 022 | NE | R393 022 | NE |
| 10 | Johnny English Strikes Again | R333 124 | -35% | R17.7 million | 5th |
NE = New Entry
Last Updated: November 6, 2018