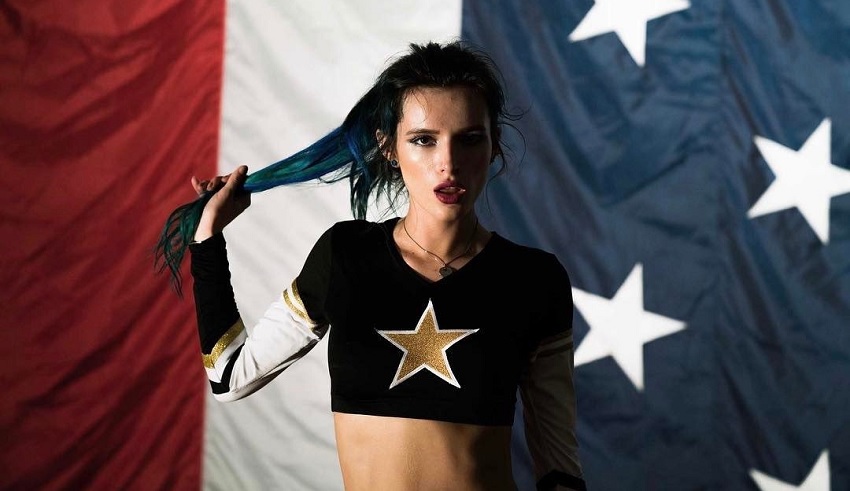 The 2018 Sundance Film Festival, one of the more prestigious film festivals on the circuit, is currently under way and one of the more… eccentric… entries into the festival is Assassination Nation. It's the second feature from writer/director Sam Levinson, who won the Waldo Salt Screenwriting Award for his debut feature Another Happy Day at the festival back in 2011.
This is normally where I give my own summary of what the movie is about, but I don't even want to try topping their own description of what we're about to see in this teaser trailer.
The plot synopsis is as follows:
This is a one-thousand-percent true story about how the quiet, all-American town of Salem, absolutely lost its mind. High school senior Lily [Odessa Young – The Daughter] and her crew of besties [Suki Waterhouse – The Bad Batch, Hari Nef – Transparent, and Abra – with the R&B artist making her acting debut] live in a haze of texts, posts, selfies, and chats—just like the rest of us.

So when a provocateur starts posting details from the private digital lives of everyone in their small town of Salem, the result is a Category 5 shitstorm. We're talking browser histories, direct messages, illegal downloads, secret text chains, and way, way, way worse. People get angry. Like, "rampaging murder posse" angry. And Lily finds herself right in the middle.
Let's take a look:
Glorious insanity! I have no clue what's going on here, and quite frankly I don't need to either. What I can say is that this blood-soaked dark comedy/thriller looks surreal, psychedelic, and sexy. I suspect this'll be a very polarising movie based on its presentation.
What do you think?
Assassination Nation had its premiere at the Sundance Film Festival on Sunday, 21 January. It's yet to nail down a distribution partner, but based on this teaser I hope we see that sooner rather than later. It also stars Colman Domingo, Bill Skårsgard, Joel McHale and Bella Thorne.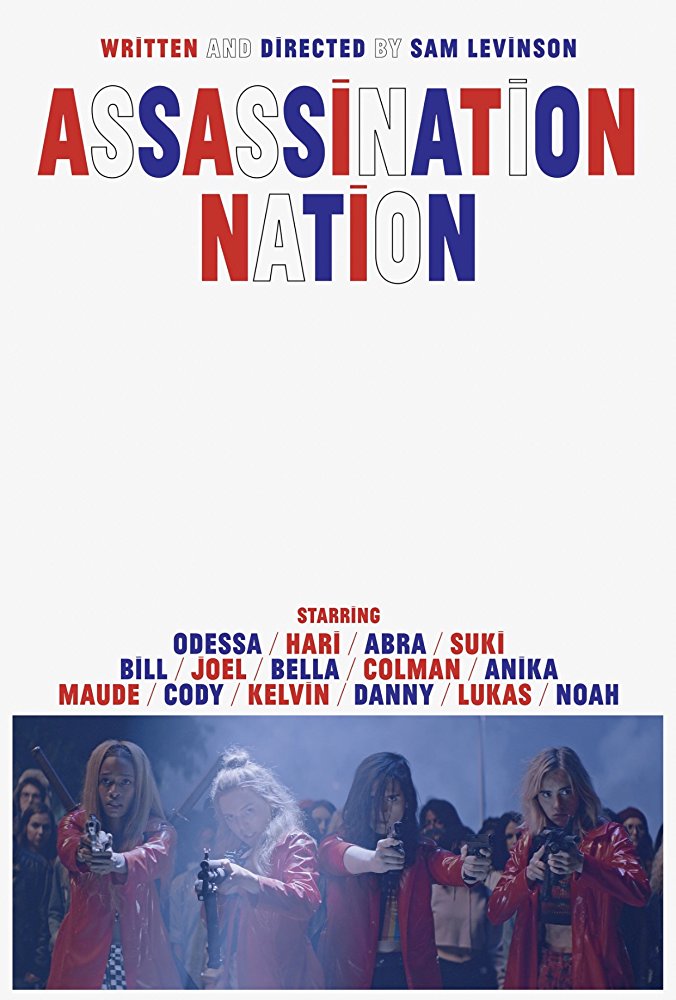 Last Updated: January 22, 2018