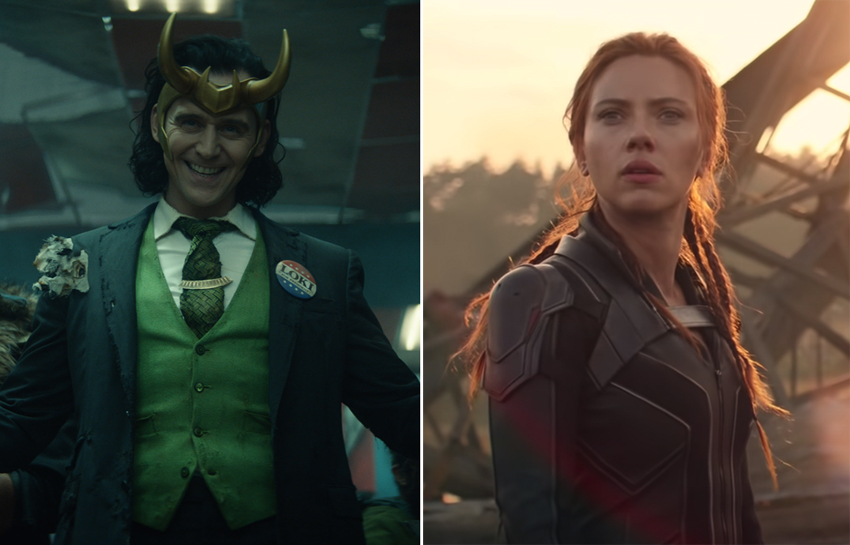 When it comes to Marvel's first two offerings on Disney+, they could not be more different. While I'm enjoying The Falcon and The Winter Soldier at the moment for how it has given us the action spectacle of the Marvel movies on the small screen, I do miss the bold off-kilter weirdness of WandaVision much more. For others, WandaVision's oddball approach may not have clicked with them and they prefer the return to more traditional Marvel Cinematic Universe superhero goodness with The Falcon and The Winter Soldier. The point is though, that whatever your preference, Marvel has you covered. And that appears to be the case going forward.
The next two releases on the MCU calendar are Loki and Black Widow, which will both be hitting Disney+ in June and July respectively. Of course, while TV series Loki will just be available to subscribers immediately, feature film Black Widow will only be available for an additional $29.99 Premiere Access charge as it also releases in cinemas on the same day. And just like the aforementioned WandaVision and The Falcon and the Winter Soldier, Loki and Black Widow will also be catering to different needs as we clearly discovered in a pair of brand new trailers released for the two productions over the Easter weekend.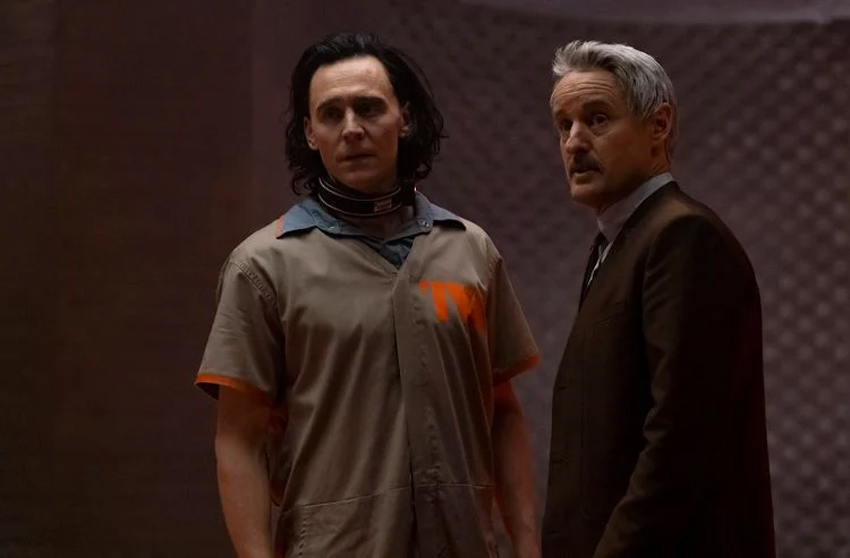 First up is Loki. With this new trailer we get a much deeper look at how Tom Hiddleston's god of mischief is caught up in the schemes of Owen Wilson's Mobius M. Mobius, the head of the Time Variance Authority. It appears that the mysterious organization wasn't happy with the fact that by stealing the Tesseract in the past and escaping into the timeline during the events of Avengers: Endgame, this "variant" Loki (not to be confused with the Loki from later in his timeline who we saw die in Avengers: Infinity War) essentially broke reality. And now he needs to put it back together again. Cue all sorts of deliciously quirky bureaucracy straight out of Terry Gilliam's Brazil as well all types of other weird touches that I'm totally there for. Plus, who doesn't love Loki twirling knives? Check out the new Loki trailer below.
Michael Waldron (Rick & Morty) is the creator/head writer while Kate Herron (Sex Education) directs all six episodes. Loki also stars Gugu Mbatha-Raw, Sophia Di Martino, Wunmi Mosaku and Richard E. Grant, and is scheduled for release on Disney+ on 11 June 2021.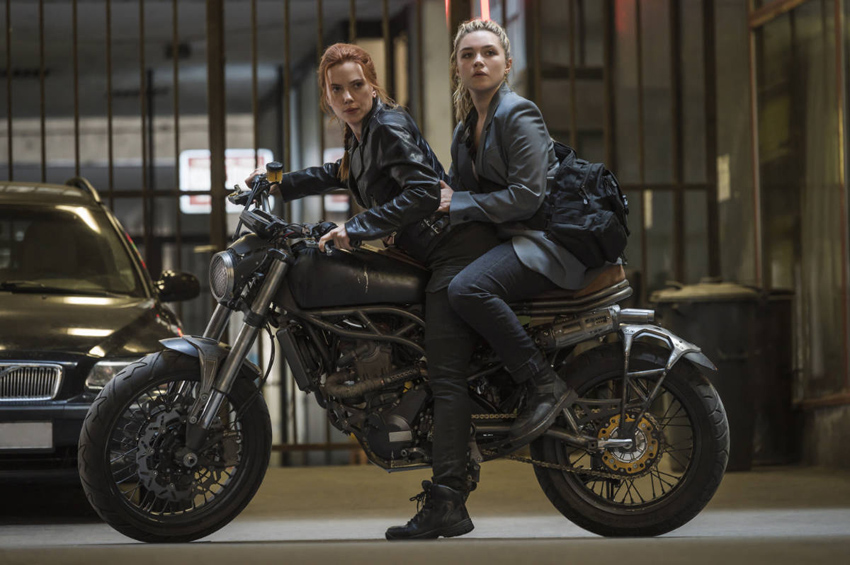 Now if you want something more classic MCU-ish, then Black Widow is most definitely here to blow up that itch with a bazooka. The prequel film for Scarlett Johansson's fan-favourite Avenger has been a very long time coming. Originally scheduled for release on 1 May 2020, Black Widow saw its release plans disrupted numerous times due to the COVID-19 pandemic. Up until just two weeks ago, Disney bosses were still not committing to a pure theatrical release or a Disney+/theatrical hybrid as they scoped out the devastated cinema industry. Not too long after though, they decided to play it safe with a Disney+ Premier Access launch alongside cinemas, so that those who can do so safely can experience this film on the big screen.
And based on what we're seeing in this new trailer – along with what has come before – this is most definitely the type of widescreen blockbuster action that the likes of IMAX was made for. This will almost certainly also be a key film for the MCU. While it's filling in some gaps in the past of Johansson's Natasha Romanoff (the film is set in the two-year gap between Captain America: Civil War and Avengers: Infinity War), it's also more than likely setting up Florence Pugh's Yelena Belova to eventually become the new Black Widow of the MCU going forward. And she certainly looks like she's up to the job, thanks to the help of her and Natasha's very unorthodox family. Check out the trailer for Black Widow below.
While Black Widow is definitely the more straight-up MCU offering between it and Loki, its first draft was actually written by WandaVision creator Jac Schaefer with The Disappearance of Eleanor Rigby's Ned Benson. Longtime MCU writing alum Eric Pearson penned the final screenplay. Black Widow also stars David Harbour, O-T Fagbenle, William Hurt, Ray Winstone, and Rachel Weisz, and is scheduled for release on 9 July 2021.
Last Updated: April 6, 2021