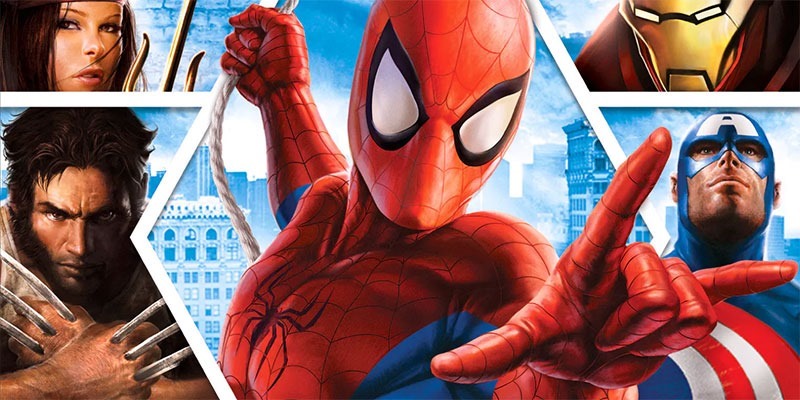 Hey! Remember Marvel: Ultimate Alliance and its ultimately weaker sequel? They were pretty entertaining hack-and-slash RPG's from the last generation of consoles, that were known for being some pretty damned fun co-op brawling, and for stuffing more Marvel characters I to them than the new Civil War arc.
For whatever reason, Marvel is remastering and re-releasing them. This week. According to another instance of Marvel Interviewing Marvel, we have news that the games are being given a minor lick of paint, and a breath of new life as they're released on PC, PS4 and Xbox One.
The games, says Executive producer Mike Jones, will have UI enhancements, smoother gameplay and a few other tweaks to make everything play nicely on newer systems. The question you may be asking – and it's the one I am as well – is why?
"Well, it's funny; since we started rebuilding our games strategy and going on the road to Comic Cons and gaming events like E3, we're constantly being asked about Ultimate Alliance. "Are you guys going to do another Ultimate Alliance?" "Can you guys do a re-release of Ultimate Alliance 1 and 2?" It was actually kind of surprising how often it happens. It's been 10 years since the series began and gamers are still as passionate about "Ultimate Alliance" today as they ever were. So we thought this would be a great way to celebrate an amazing franchise that's about to hit its 10th anniversary. It's a perfect time to play these games if you missed them the first time or replay with new friends and new Super Hero dream teams."
Fair enough. I actually wouldn't mind playing through the games again – a bit of mindless couch co-op with the wife or kids. If it's reasonably priced, I'm sold.
Oh wait, it'll cost $60 for the two games – $40 a piece solo? Yeah, that's maybe a bit much, but I am a miserly bastard, so perhaps that's just me. It's out tomorrow on PC, PS4 and Xbox One. Here's hoping it leads to a third game.
Last Updated: July 25, 2016