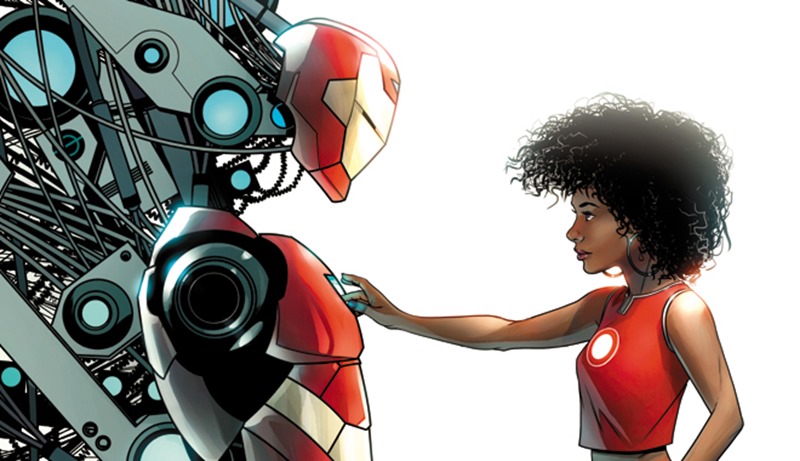 Looks like Marvel wants to avoid a lawsuit with rock gods, as Tony Stark's replacement in the field of using a high-tech prosthesis to save the world won't be known as Iron Maiden. Last month saw the announcement of Riri Williams as the successor to the Iron Man legacy that Stark will be vacating after Civil War II, a character who has her own armour and intelligence that can easily match that of Stark.
But for a hero persona, Williams needed a name that wasn't related to a stage encore of Run To The Hills. Hence Ironheart. A title that Invincible Iron Man writer Brian Michael Bendis says speaks of legacy and the future. "Iron Woman seemed old fashioned to some," Bendis said to Wired Magazine.
Iron Maiden looked like a legal nightmare. And Ironheart, coined by [Marvel CCO] Joe Quesada, after I told him my planned story for Riri, speaks not only to the soul of the character but to the Iron Man franchise as a whole. Tony first put on the armor to save his heart. Riri puts it on for different reasons altogether but still heart-related. When people see her story, you'll be amazed at how simple and brilliant Joe's suggestion was.
And speaking of armour, here's Ironheart in costume in a cover from artist Mike McKone: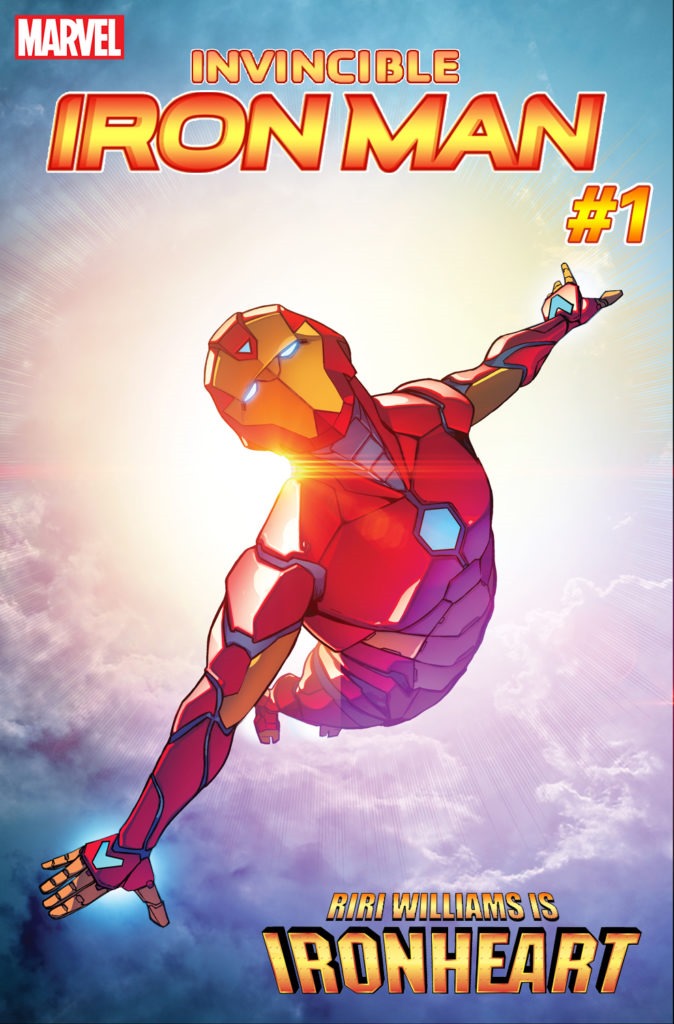 Riri Williams is the latest face in a very diverse line-up of Marvel comic characters lately, as the torch has definitely been passed and then some to this newer and younger generation of heroes. Heroes which now include Kamala Khan as Ms Marvel, Amadeus Cho as the Hulk and Miles Morales as one hell of a spectacular Spider-Man.
Williams won't be the only Iron Man however, as a certain Latverian monarch will also be donning armour and a stylish cape as the Infamous Iron Man later this year.
Last Updated: August 23, 2016