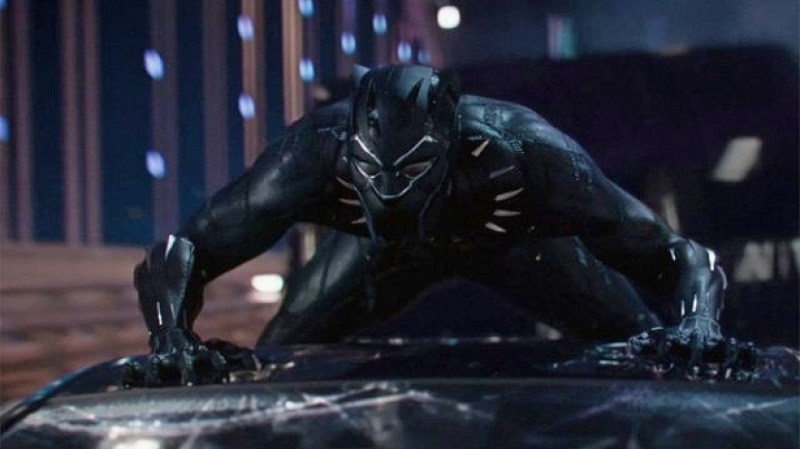 I'm pretty sure no one needs any further reason to want to watch Marvel's upcoming Black Panther. Just in case you were for some reason suffering from chronic stupidity sceptical, here is another as Marvel has released a new trailer to woo us all into the cinemas come February 16th to watch the first non-white led Marvel superhero movie.
Racial equality should not be the only reason you go watch this movie though because this one is looking excellent in its own right. It's set to not only blow us away with some incredible action scenes set in the beautiful Wakanda, but also set up the rather massive Avengers: Infinity War coming out in May.
This trailer offers a couple of new scenes which are sure to please fans, while in typical Marvel tradition shows little about the story itself. One of the things that continues to stand-out with this movie is the incredibly lively soundtrack which features tracks produced by Kendrick Lamar. The hip-hop style of the music adds a unique feel while the on-screen action still reassures you it's a Marvel movie.
Much like the last Captain America, it will feature numerous other Marvel heroes including Steve Rogers (Chris Evans) himself, The Winter Soldier, Bucky Barnes (Sebastian Stan) and Scarlett Johansson's Black Widow – not to mention some other hidden cameos that we haven't seen yet. However, they will all be taking a back seat as this film is very firmly going to be about Chadwick Boseman's T'Challa. Which is a good thing because he looks fantastic in the role.
This trailer focuses more on some other returning characters from the Marvel Universe though with Martin Freeman as Everett K. Ross and Andy Serkis as Ulysses Klaue seemingly playing bigger roles in this film than they have previously. The cast is massive though and how director Ryan Coogler juggles all of Michael B. Jordan, Danai Gurira, Letitia Wright, Lupita Nyong'o, Daniel Kaluuya, Winston Duke, Forest Whitaker and Angela Bassett alongside all those already mentioned could also be a good indication for how the upcoming Avengers film could handle an even bigger cast. It seems everyone in Hollywood wants to be a part of the Marvel Universe and given that every movie in this epic cinematic universe has been a massive blockbuster who can blame them?
Black Panther hits the big screen on February 16th. If you happen to be doing anything else that weekend, shame on you.
Last Updated: January 9, 2018