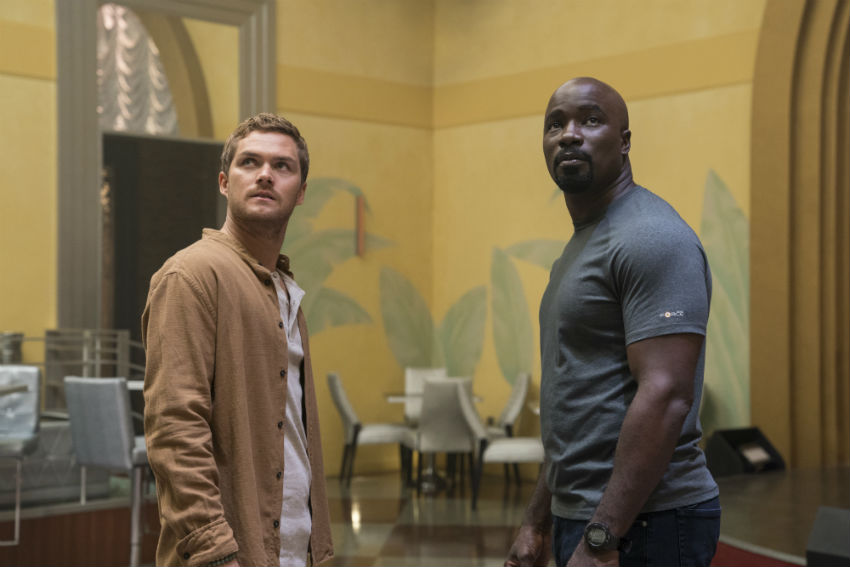 When Marvel's Iron Fist was cancelled a couple weeks back, it came as a bit of a surprise to many. While Netflix has certainly changed from its early days when the streaming media giant NEVER cancelled anything, it still doesn't drop the axe too often. With the fact that Iron Fist was a Marvel show and had just put in a significantly improved second season that finally moved the series in the direction fans had been asking for, most didn't expect it to drop there. This was doubly true a week later when it was Marvel's Luke Cage that got the chop after its second season. As multiple reports had insisted that pre-production on a potential third season had already been well underway for months already, it left many fans scratching their heads as to what had happened.
Obviously, just the tiny handful of fans that actually watched these show, that is. As Screenrant reports, it wasn't Netflix pre-emptively firing a salvo at Marvel owner Disney before they launch their competing streaming service or rumoured creative differences between Netflix and respective showrunners. No instead it all came down to the numbers. Really, really low numbers.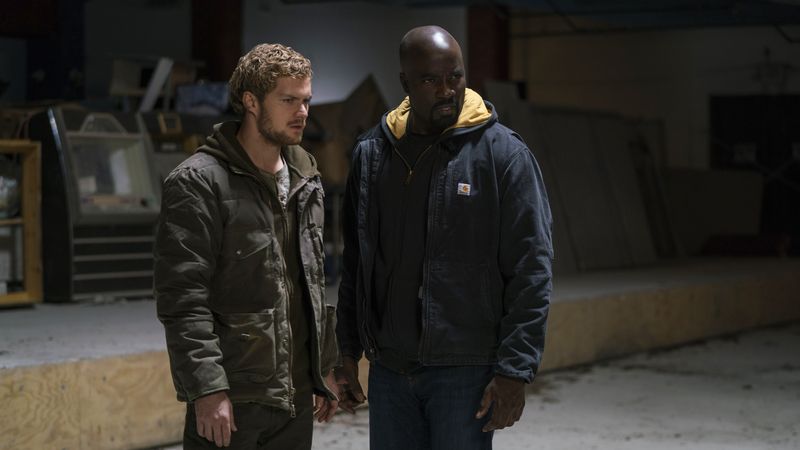 Netflix famously does not divulge viewership numbers unless its part of some big announcement, however a few third-party analytics companies track these as best they can. Screenrant spoke to Jumpshot, a San Francisco-based company whose "anonymized global panel tracks five billion actions a day across 100 million devices to deliver insights into online consumer." Because of Netflix's very private ecosystem, there are limitations to what Jumpshot and their ilk can do, which means they only track US-specific data based on clicks rather than actual prolonged views, but it's still one of the better measurements we have. And Jumpshot has measured all the Marvel Netflix series after Daredevil season 2, which is when they started their tracking, and compared the engagement numbers of viewers. And as can be seen below, when compared to Daredevil season 2 (which is the benchmark at 100%), the other shows have experienced significant drops from their first to second seasons
Daredevil season 2: 100
Luke Cage season 1: 92
Iron Fist season 1: 80
Luke Cage season 2: 38
Iron Fist season 2: 29
With a respective 59% and 64% drop for Iron Fist and Luke Cage, it really doesn't leave any mystery as to why these shows were on the chopping block. Iron Fist's first season was the most-binged show ever in Netflix's history at the time of its release, but this was more to do with Marvel brand recognition. The show itself was mostly trashed by critics and fans alike. And while Luke Cage's first run received a warmer reception, the back half of that season left a lot to be desired. I guess both of these shows burnt fans enough that a lot of them just didn't show up again. Were you one of these people who didn't come back for the second season?
Last Updated: November 1, 2018