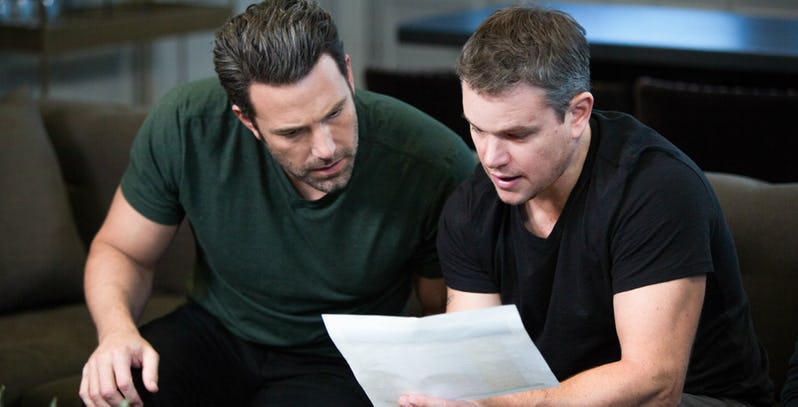 We might know them as famous actors, one who always requires saving of some sort and the other as a pretty decent Batman. Before the duo of Matt Damon and Ben Affleck made it into the big time of Hollywood and became celebrated actors and filmmakers in their own rights, they had to break into Hollywood the hard way. They did so by writing their own movie, Good Will Hunting, for which the pair won an Oscar for.
They might now spend more time working on their own projects rather than collaborating together, but it looks like the duo may be teaming up to write and act in a movie together again as Deadline is reporting that Damon and Affleck are looking to co-write (along with Nicole Holofcener) and star in The Last Duel, a movie set to be directed by Ridley Scott.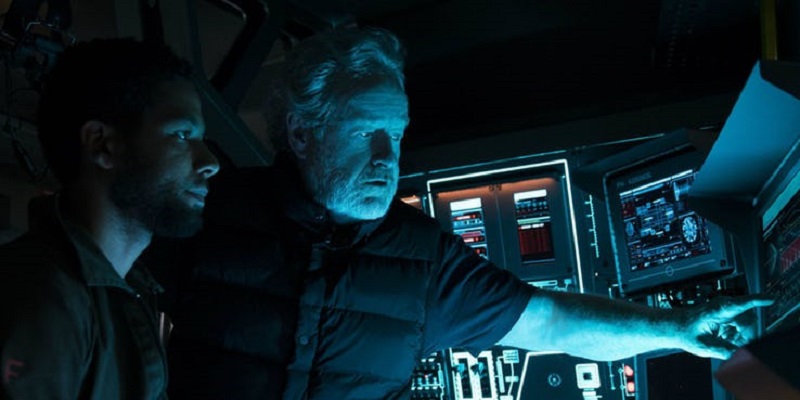 The Last Duel, is based on Eric Jager's novel of the same name and is a 14th-Century revenge tale following two friends who battle each other in France's last legal duel after one of the men accusing the other of raping his wife while he is away at war. It's not the usual action-oriented fare we have come to know from Scott, Damon and Affleck, but definitely features the kind of dramatic weight which helped them make a name for themselves and with a masterful director like Scott to hold this movie together, could be one to keep an eye on. Even if it's not likely to create too much attention at the box office.
The film, has reportedly been in development at 20th Century Fox for a while. With Disney now picking up all the projects following its acquisition, it looks like this is one of those projects they want to move forward and if they can get these two big stars on board, it will certainly help with that. Scott is reportedly willing to delay his Merlin project to bring this movie forward if the pair come onboard. Given Scott's ability to make moves at a rapid pace though,  if they do, we could easily this movie in theatres sooner than expected.
Last Updated: July 24, 2019