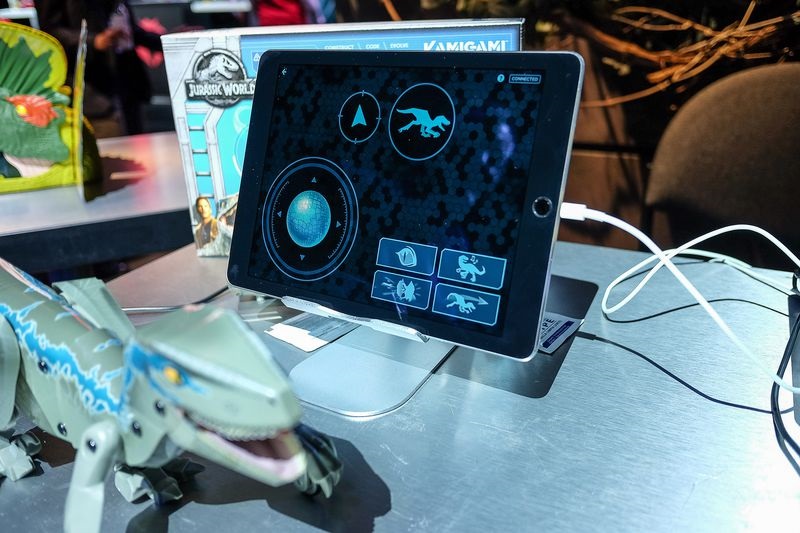 All kids should learn how to code. In this information age it is vital that kids learn the ability to program and code to ensure they have the relevant skills to survive in a tech-heavy world. Also, all kids should be playing with robot dinosaurs because that's just cool and kids should be allowed to play with fun toys. Combining both together though, now that just makes me want to be a kid all over again.
Mattel are the crafters of this ingenious idea as they unveiled a new Jurassic World coding toy at the recent New York City Toy Fair, which The Verge revealed details of. The robot dinosaurs, which are based off the toy company's original Kamigami, allow kids to be able to program certain controls and movements direct to their dinosaurs via Bluetooth through hacompanion iOS/Android app that teaches them the basic principles of coding, while having fun as they see the robots perform their bidding. I guess, now is as a good a time as ever to prepare kids to create our future robot overlords.
I'm at the toy fair with dancing raptors pic.twitter.com/ypbptyAC87

— Ashley Carman (@ashleyrcarman) February 17, 2018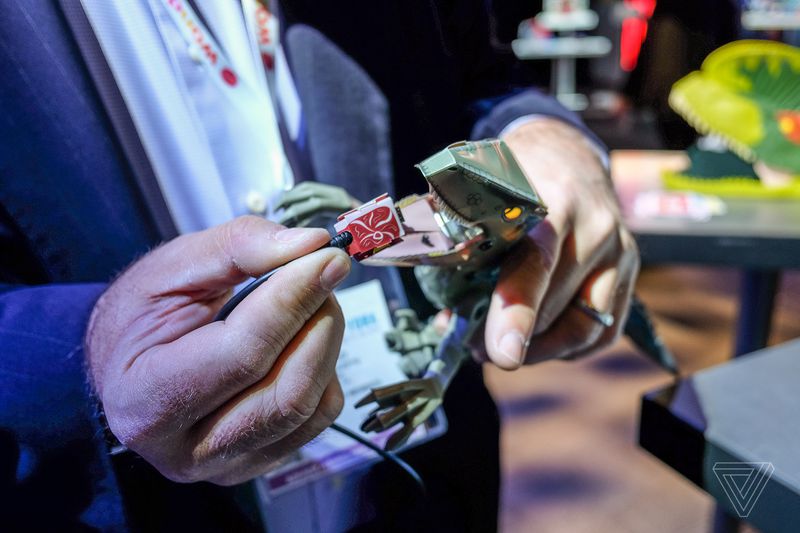 The dinosaur robots, which will apparently come in the form of a velociraptor and a new villain dinosaur from the new movie, are set to cost around $60 when they launch in the U.S this April and will enable kids to perform a variety of functions to their dinosaur robots, including lighting up, making noises and even dancing. It looks like a lot of fun and is educational to boot, so should be a real motivator for kids to persuade their parents to buy one. Or give Darryn an excuse to finally waste his money on toys that are perhaps a little more functional and worthwhile this time around.
Last Updated: February 20, 2018