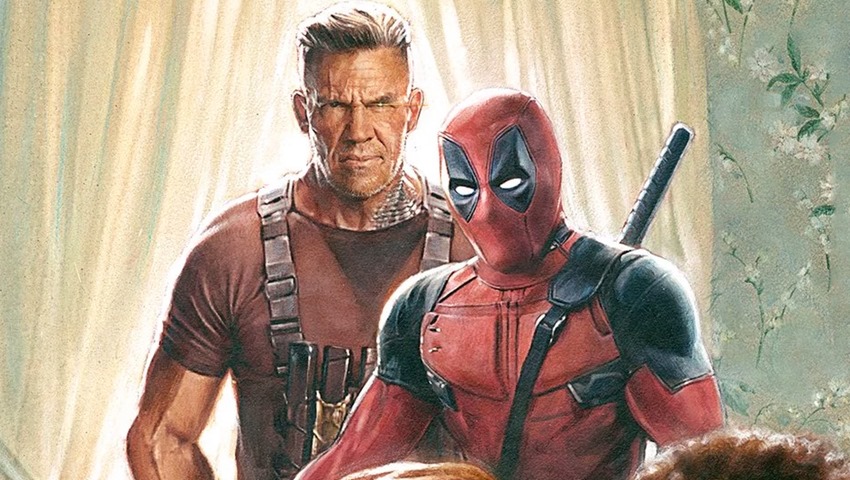 Deadpool. A wise-cracking merc with a mouth, also known as the regeneratin' degenerate and a whole host of other names that simply aren't fit to print in a family-friendly website such as this. He's a joker, a whacky gun for hire who regularly breaks the fourth wall and has a wit that is almost as sharp as one of his trademark katana swords.
And then there's Cable, a man who simply has no time for that kind of crap. What happens when the two meet? See for yourself below in the latest trailer for Deadpool 2. ZIP IT STAN LEE!
After surviving a near fatal bovine attack, a disfigured cafeteria chef (Wade Wilson) struggles to fulfill his dream of becoming Mayberry's hottest bartender while also learning to cope with his lost sense of taste. Searching to regain his spice for life, as well as a flux capacitor, Wade must battle ninjas, the yakuza, and a pack of sexually aggressive canines, as he journeys around the world to discover the importance of family, friendship, and flavor – finding a new taste for adventure and earning the coveted coffee mug title of World's Best Lover.
Y'know, I was originally concerned over how a tongue-in-cheek film franchise like Deadpool would handle a character who happens to be a time-travelling soldier from a future war that has turned humanity into a stinking firepit of carnage and despair.
After seeing the latest trailer for Deadpool 2? I'm a lot less concerned over how the sequel uses Cable, for what looks like a film that is going to rewrite the script on odd couple pairings. Deadpool 2 drops it like it's hot in June, and stars Ryan Reynolds as the titual crimson chatterbox, T.J. Miller, Brianna Hildebrand, Leslie Uggams, Stefan Kapičić, Karan Soni, Zazie Beetz as Domino, Josh Brolin as Cable, Julian Dennisone and Jack Kesy.
Last Updated: February 7, 2018