If you were in the market for a film that promised massive mechs with cool names, then Pacific Rim delivered…what was left of them, after they'd run a gauntlet of Kaiju assaults. Cherno Alpha and Crimson Typhoon were obliterated in the second act of Pacific Rim, whereas the surviving Striker Eureka and Gypsy Danger decided to go out with a bang in the end, leaving the world a Jaeger-free zone by the time the end credits rolled.
Utter nonsense of course, because who wants to live in a world without Jaegers?
Thankfully, there's a sequel on the way, that kicks off with a new generation of Jaegers in Pacific Rim: Uprising. One of those new Jaegers? A spiritual successor to Gypsy Danger, that goes by the ass-kicking name of Gypsy Avenger. It kind of looks like Rheinhardt from Overwatch made hot steamy love to the original Mark III war machine. Is that even plausible? Listen pal, when a German walking hammer-tank loves a mammoth mech that specialises in elbow-rocket applications of mass kinect force to a dedicated target, nothing is impossible.
Here's what Gypsy Avenger looks like, thanks to a roll-out of "Soul of Chogokin" merchandise from the Badai Tamashii Nations New York event, via io9:
Gypsy Avenger – Mark VI #Jaeger. #PacificRim #PacificRimUprising pic.twitter.com/2Pv3fzMHPa

— GMAN (@GMANonScified) April 29, 2017
Which pretty much matches some concept art that was leaked earlier in the year: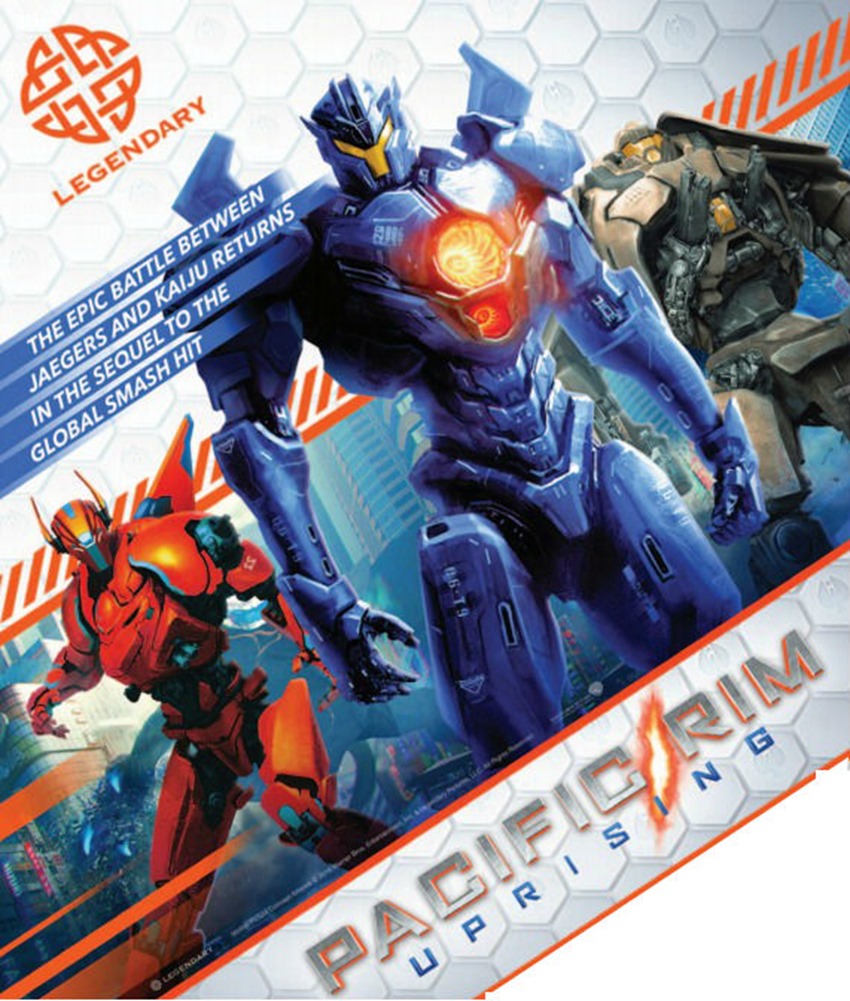 I freakin' love it. The interesting tidbits of information, reveal that these new generation Mark VI mechs are bigger, faster and better-equipped than their predecessors. With Stacker Pentecost scattered to the tides in the first Pacific Rim, it's up to his son Doublestack Pentecost (Please Hollywood, let it be this name for John Boyega's character) to pilot this new Gypsy to finish the fight that his dad started.
In a mech that has upgraded swords, guns and elbow rockets. And maybe even an "airborne launch system", because if a Jaeger can land an Elbow-rocket propelled attack on a Kaiju, I will die happy right then and there. I'm also guessing that Gypsy Avenger is powered by an engine that harnesses the tears of physics professors who demand to know why such a massive engine has such a small physical footprint.
Pacific Rim: Uprising is out in the near future, just in time for me to become president and divert all state funds towards building my own Jaeger which I'll call Gupta Danger.
Last Updated: May 2, 2017