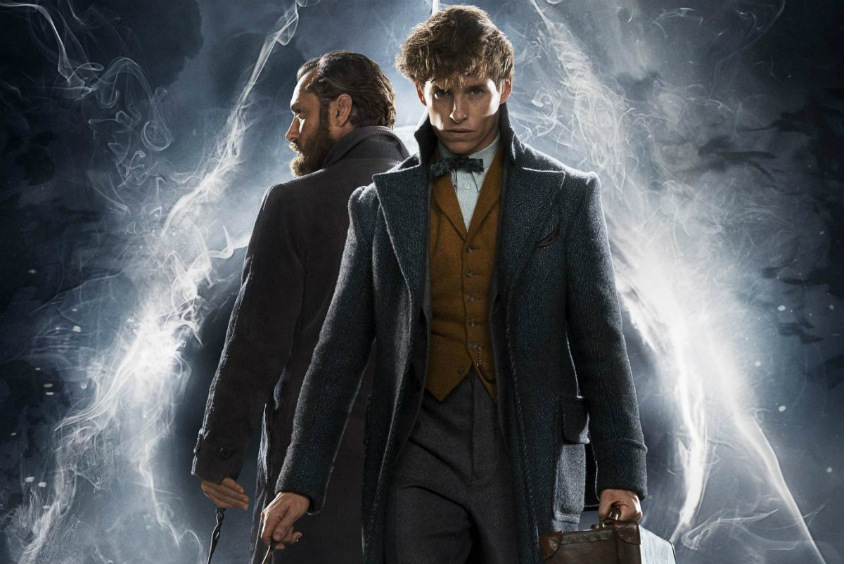 Who needs boys who lived? Stick 'em in cupboards under the stairs, as creator JK Rowling and franchise veteran director David Yates proved with 2016's Fantastic Beasts and Where To Find Them there was still lots of magic left in the Harry Potter franchise even without the eponymous bespectacled young wizard. Now Eddie Redmayne's Newt Scamander is back for another adventure, but this time he's backed up by the best character from Harry's time whose name doesn't rhyme with Vape and Her-Whiney.
We've seen one or two pics of Jude Law as the young Albus Dumbledore long before he becomes the wizened old headmaster at Hogwarts we first grew to love in the Potter books and films, but now the first trailer for sequel Fantastic Beasts: The Crimes of Grindelwald has dropped online and we can see this much more spritely and dapper version in action at last.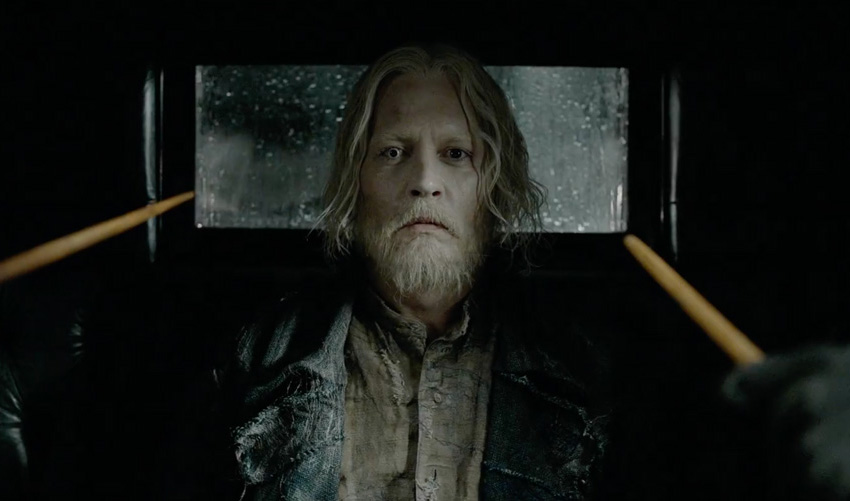 We also get a brief but rather sinister new look at Johnny Depp as powerful Dark wizard Gellert Grindelwald, Dumbledore's once childhood companion, who we last saw captured by MACUSA (Magical Congress of the United States of America), after Newt unearthed him having been working right in their ranks while wearing Colin Farrell's face. Did I mention he was a right evil bastard? Depp's Grindelwald seems to have undergone an evil makeover as he looks even more unhinged now, as he has escaped from custody – like he said he would (at least he's a man of his word) – and is looking to build an army of pure-blood wizards rule over all non-magical beings.
Speaking of non-magical beings, Dan Fogler's no-maj Jacob Kowalski is back helping Newt again this time around, despite having had his memories of his previous entry into the world of magic erased and left by Alison Sudol's Queenie to live his dream life owning a bakery. There was a hint that his memories were returning, and that appears to be the case as he gets swept up here again. We also finally see Zoe Kravitz's Leta Lestrange outside of just being a picture Newt carries with him. Anybody who knows this world knows that his former lover's last name generally doesn't mean good things when there are power hungry dark wizards around.
Check it all out in the… fantastic trailer below!
Fantastic Beasts: The Crimes of Grindelwald once again has Yates directing off a script penned by Rowling herself and also stars Katherine Waterston, Alison Sudol, and Ezra Miller. They're joined by franchise newcomers Claudia Kim, and Callum Turner. The film is scheduled for release on 16 November.
Last Updated: March 14, 2018