In my neighbourhood, there's a little a second-hand bookstore that I frequent. As you enter, adorning the very first shelf you see, for about the last two years, has been a big paperback copy of Jo Nesbø's bestselling thriller The Snowman. Released back in 2007 by the Norwegian author as the seventh book in his Hary Hole (that's pronounced "Hoo-Leh") series, The Snowman was critically acclaimed and became a #1 international bestseller. I know all of this, yet I've still walked past that book in the store several times now already without grabbing it. I guess that's about to change now though, as it may suddenly find itself became very popular again.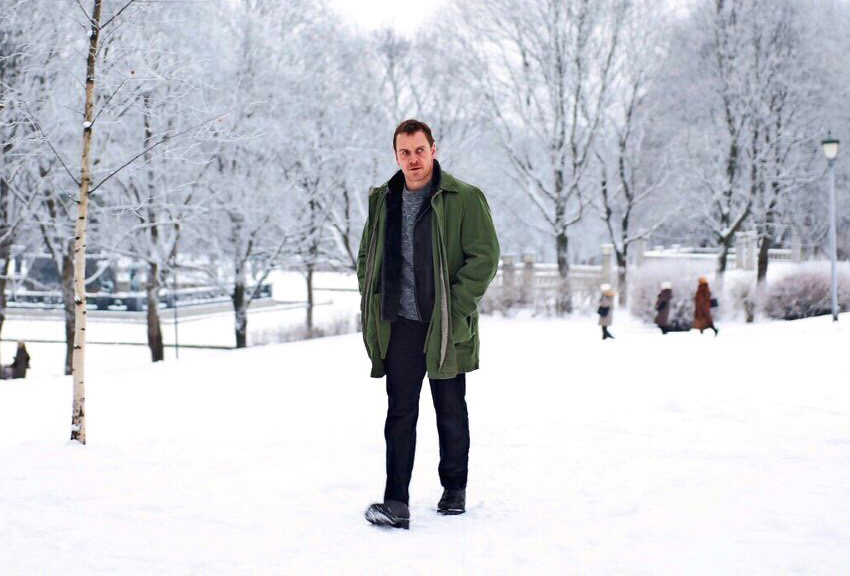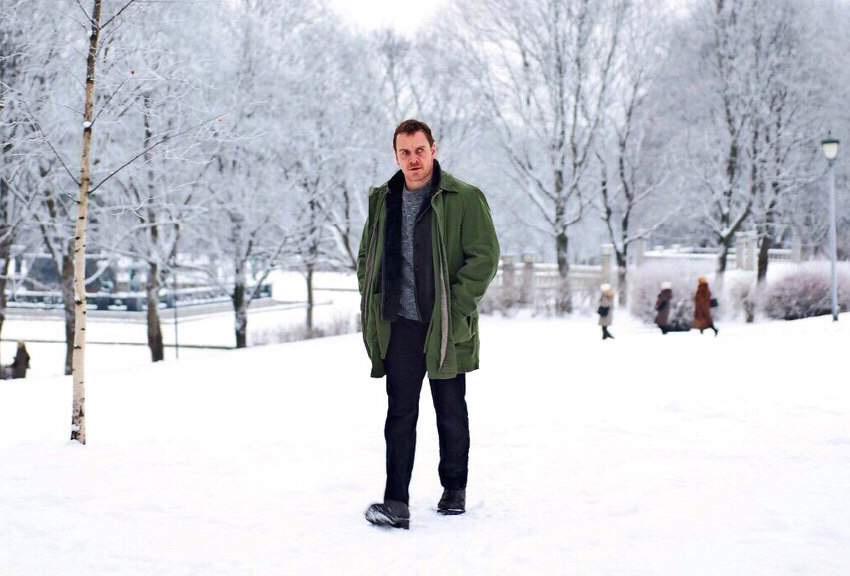 The upswing in its attractiveness has to do with the upcoming feature film adaptation of the novel, which sees two-time Oscar-nominee Michael Fassbender take on the role of Detective Hole as he tries to hunt down a sadistic and twisted serial killer who strikes in the snowy winter, decapitating his victims and leaving creepy child-like clues for the police to find him. Co-starring with Fassbender as the newcomer cop Katrine Bratt trying to help catch the killer is Rebecca Ferguson who had a breakout role in Mission: Impossible – Rogue Nation and definitely can hold her own onscreen.
If that cast and narrative lineage somehow still isn't enough to entice you, the film adaptation is being directed by Tomas Alfredson. He's the incredible Swedish filmmaker behind breakout vampire film Let the Right One In and triple Oscar-nominated espionage drama Tinker Tailor Soldier Spy. Adapting Nesbø's words for the screen is the screenwriting duo of Matthew Michael Carnahan (Deepwater Horizon), and Hossein Amini (Drive). Then there's the support cast of Charlotte Gainsbourg, Val Kilmer, Toby Jones, Chloe Sevigny and J.K. Simmons. Yes, just like with Wind River yesterday, this is another frosty film that will definitely be heating up screens when it arrives later in the year.
Along with the first full trailer up top giving us our first taste of The Snowman, Universal has also released two kind of disturbing posters below.
The Snowman is scheduled for release on 20 October 2017. Here's the official synopis:
When an elite crime squad's lead detective (Fassbender) investigates the disappearance of a victim on the first snow of winter, he fears an elusive serial killer may be active again. With the help of a brilliant recruit (Ferguson), the cop must connect decades-old cold cases to the brutal new one if he hopes to outwit this unthinkable evil before the next snowfall.
Last Updated: July 20, 2017