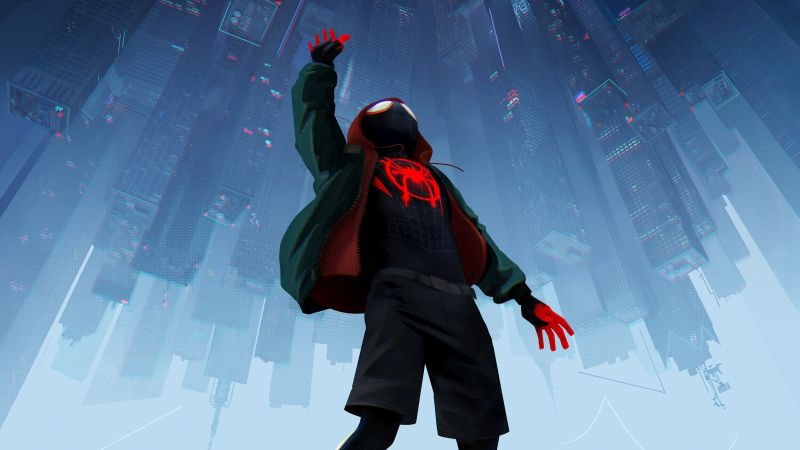 When the news broke a few years back that Sony and Marvel had signed a groundbreaking deal to reboot Spider-Man onscreen (again!) and bring ol' Webhead into the Marvel Cinematic Universe proper, there was much cheering from fans. Among those cheers though, were also very vocal pleas to kick Peter Parker to the curb and give Miles Morales is big screen time to shine instead. It never happened at the time (and all respect to Tom Holland for giving us arguably the best Peter Parker we've ever had onscreen), but now Miles Morales is finally getting his shot to swing into cinemas as well in the Phil Lord and Chris Miller (The Lego Movie, 21 Jump Street) produced animated feature Spider-Man: Into the Spider-Verse!
Now if you asked "Miles who?" during any point of that previous paragraph, then here's the Reader's Digest version: Marvel Comics has many alternate universes, the most prominent being the Ultimate Universe where the Spider-Man aka Peter Parker of that universe, after years of being a hero, had his secret identity outed and was killed. Inspired by Parker, a young half black/half Latino kid who had attained Spider-like powers of his own due to the same experiment that affected Parker, decided to pick up the mask and take his idol's place. Miles Morales proved so popular that when the Ultimate Universe was killed along with all other alternate ones, Miles was brought into the main Marvel Comics universe. He also got his own Ultimate Spider-Man Disney XD cartoon that was equally as popular. And thus we now have him getting his own movie… well, kind of his own movie as you will see in the absolutely awesome new trailer for Spider-Man: Into the Spider-Verse!
Phil Lord and Christopher Miller, the creative minds behind The Lego Movie and 21 Jump Street, bring their unique talents to a fresh vision of a different Spider-Man Universe, with a groundbreaking visual style that's the first of its kind. Spider-Man: Into the Spider-Verse introduces Brooklyn teen Miles Morales, and the limitless possibilities of the Spider-Verse, where more than one can wear the mask.
Firstly, I don't think I can say enough about how incredible this art style is. This looks unlike anything else out there and a whole lot better than the actual Spider-Man cartoon shows, Ultimate or not. Also, I love the angle they're taking by having Miles (voiced by Dope's Shameik Moore) be taken under the wing of an adult and experienced Peter Parker (voiced by New Girl's Jake Johnson). It's an excellent passing of the baton moment, but I have to wonder if they will take this Spider-Man to his comic book fate as well. We do get shots of the Ultimate version Green Goblin here, and he was the one who ended it for Parker in the comics, so things are not looking good for this sloppy burger-eating superhero.
Along with Moore and Johnson, rounding out the voice cast will be Hailee Steinfeld as Gwen Stacy / Spider-Gwen; Mahershala Ali as Miles' uncle, Aaron Davis, who plays a very important role in him becoming Spider-Man; Liev Schreiber as Wilson Fisk aka the crime lord known as the Kingpin; Brian Tyree Henry as Miles' police officer father, Jefferson Davis, who doesn't care for superheroes; Luna Lauren Velez as Miles' mother, Rio Morales; and Lily Tomlin as Peter Parker's famous aunt, May Parker. Along with producing, Lord and Miller penned the script and also came up with the animation style which said they wanted to feel like "you walked inside a comic book" and which borrowed heavy design cues from work of artist Sara Pichelli, who co-created Miles Morales with writer Brian Michael Bendis.
Behind the camera there may have been a slight kerfuffle in production though as originally animator Bob Persichetti (Puss in Boots, The Littler Prince) was making his solo feature film directing debut,  only for Peter Ramsey (Rise of the Guardians) to be brought in to co-direct later…  and then a short while after that Emmy-nominated writer Rodney Rothman (Late Show with David Letterman, 22 Jump Street) also got tagged in to co-direct. We'll have to see how the three men gel together with Lord and Miller's stylings when Spider-Man: Into the Spider-Verse releases in cinemas on 14 December.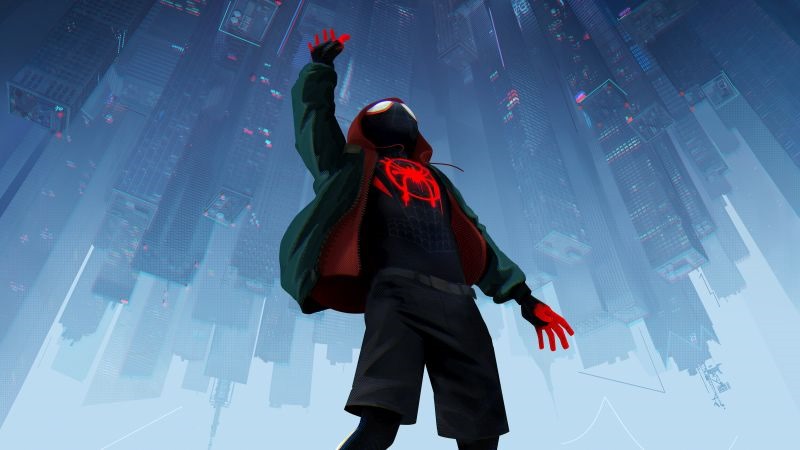 Last Updated: June 7, 2018