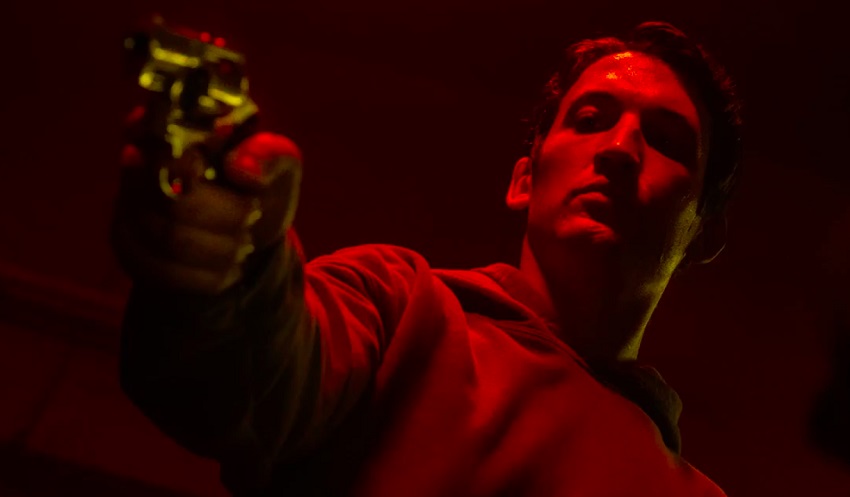 Amazon Prime Video has two big problems. One is obviously Netflix – by far the largest player in the streaming market – and the second is nobody knowing what the hell they make. It's something I hear quite often when I mention their service, and I suspect there's a good chance you've never heard of their original shows like Bosch, Patriot, Goliath, or The Man in the High Castle.
That's led the online retail giant to make a number of high profile acquisitions over the last few years, with marquee names with massive fandoms like J.R.R. Tolkien's Lord of the Rings, Robert Jordan's The Wheel of Time, Larry Niven's Ringworld, Robert E. Howard's Conan the Barbarian, Stephen King's The Dark Tower, and more heading to the service… eventually.
Now though? Now they've released the trailer for their upcoming crime drama Too Old to Die Young, which comes from the minds of filmmaker Nicolas Winding Refn (Drive, The Neon Demon) and comic book writer Ed Brubaker (Captain America: The Winter Soldier, Daredevil). Refn also directed all ten episodes of the series, with each one purportedly hitting the ninety-minute mark. It stars Miles Teller, John Hawkes, Jena Malone, Augusto Aguilera, Cristina Rodlo, and William Baldwin. All-in-all a very impressive collection of talent.
The story follows a police officer (Teller) mourning the loss of his partner, and who is forced to work with the man who killed him (Hawkes) when he's dropped into the middle of Los Angeles' criminal underworld and finds himself surrounded by "working-class hit men, Yakuza soldiers, cartel assassins sent from Mexico, Russian mafia captains and gangs of teen killers".
The plot synopsis adds that the show "explores the criminal underbelly of Los Angeles by following characters' existential journeys from being killers to becoming samurais in the City of Angels". Let's take a look:

Well, that doesn't tell us a whole lot actually, despite running for three minutes, but I definitely want to see more. Refn's gorgeous visual style is on full display, and they weren't joking about this being an existential journey.
This isn't your normal crime drama. It made me think of a weird, but intriguing, mix of True Detective season one's languidly-paced existentialism combined with a John Wick-style world of violence and assassins, all drenched in neon. What do you think?
Too Old to Die Young will premiere on Amazon Prime Video on 14 June.
Last Updated: April 4, 2019