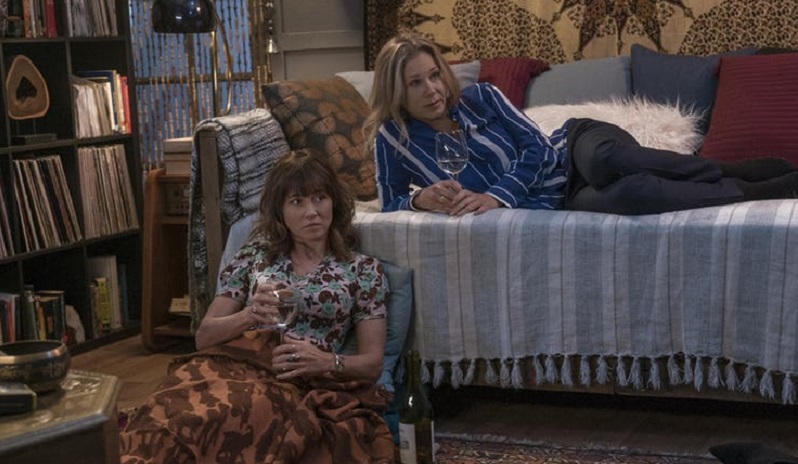 Grief does weird things to people and we all handle it differently. And yes, it's an emotionally deep though to start an entertainment article on, but that is exactly what Netflix's new series Dead to Me is all about. Thankfully though, the series is not about getting sombre and rather sees its leads Christina Applegate and Linda Cardellini let their hair down and want to have some fun instead.
Dead to Me sees Applegate play the role of Jen, a grieving widow trying to move forward with her life, who meets up with Cardellini's Judy, a mysterious women who helps her to deal with her loss, but is ultimately hiding some dark secrets that could put the future of her family in jeopardy. The women may have conflicting personalities and ideals in life, but its these very differences that help them to deal with the tragedy they find themselves in.
Applegate and Cardellini certainly look like they are having a blast in this trailer and the pair have some great chemistry in bringing their polar opposites to life. Dead to Me is co-produced by Will Ferrell, Adam McKay, and Gloria Sanchez and is written by comedian Liz Feldman, which should tell you all you need to know in understanding exactly what type of series this is. These names are all known for their comedy antics and this show is likely to be no different when it gets released on Netflix May 3rd.
The series certainly looks like it could be a fun one and with a great cast that includes James Marsden, Max Jenkins and Ed Asner it promises to be a series that makes the most of its comedic talent and balances its sensitive topics with some decent laughs.
Last Updated: April 2, 2019