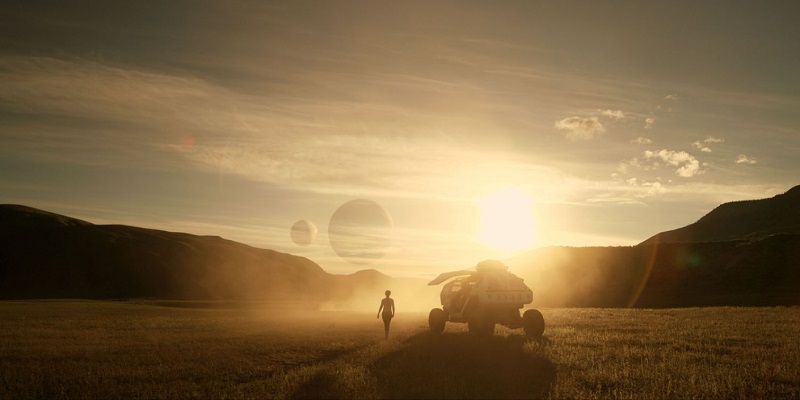 It was a little over two weeks ago that Netflix gave us a first look at their new Lost in Space reboot which they have been working on for almost two years. And I'll be honest, while it had high production values and a different tone than the original campy series, it just didn't reveal enough to get me excited about it. That was just the beginning for trailers though and for people like me who weren't sold on that first one, it looks like this second one is designed to sell you on the idea that this TV show was worth the reboot
In a world of TV reboots having a classic TV series from the 60's rebooted is not as criminal as some of the other reboots we are getting from shows not so long ago. Given Netflix's big budgets and excellence in the genre, it's only fair to expect that this new take on the show will definitely feel different and feature a lot of the slick visual effects and thought-provoking material that we have come to expect from a modern-day sci-fi series.
And to be honest, this trailer definitely doesn't disappoint. While I wasn't so eager about the idea when I heard it two weeks ago, now that I have seen this trailer I have full confidence that this series is not only going to be something different from the original series, but also potentially blow our minds at the same time. There is a lot going on in this short trailer that deserves to be explored and I can't wait. Though given my growing Netflix backlog I will have to fit this in with all the other excellent stuff I have yet to watch. Can you stop making great TV shows already Netlfix and give me some time to catch up please?
This new series stars Toby Stephens as John Robinson, and Molly Parker as Maureen Robinson, the family's parental leaders who end up getting their family lost in the outskirts of space following an accident and one have to worry about not only finding their way home, but protecting their kids Taylor Russell, Mina Sundwall and Max Jenkins from the dangers of space.
Lost in Space launches on Netflix this April 13th. Prepare for your time to get completely lost round about the same weekend as well.
Last Updated: March 7, 2018