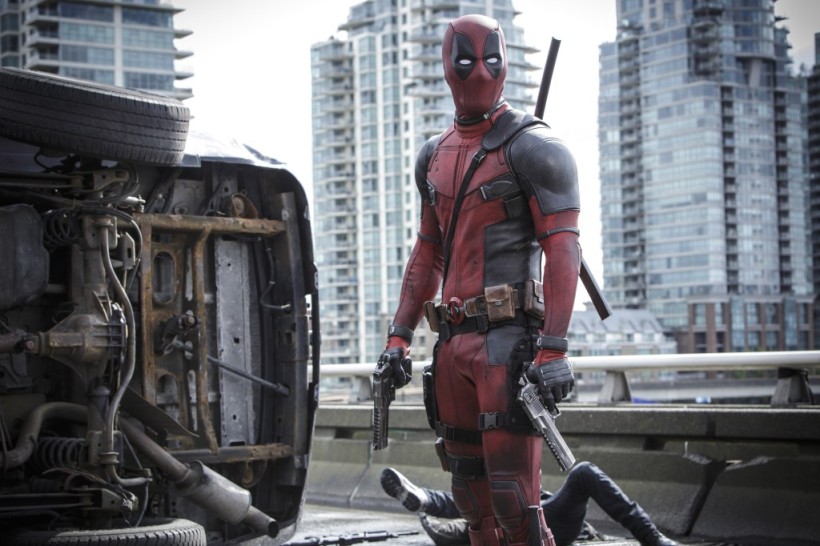 Deadpool is famous for breaking the fourth wall, but this weekend past saw the Merc With a Mouth also breaking records at the US box office! With the US public holiday of President's Day giving the Yanks a 4-day weekend, Fox conservatively predicted that their long delayed R-rated superhero comedy would possibly only bring in about $60-65 million, just barely topping the $58 million production budget of the insane comic book character's first solo film. But holy chimichangas were they wrong!
Deadpool got things off to a record-breaking start on Thursday, when it pulled in $12.7 million from preview screenings and then kept up that momentum to score a massive $47.5 million Friday. That was not only the highest debut day for any R-rated release ever, but also the biggest opening for any Friday in February ever!
And that was just the beginning of the good fortunes for the crazy-good Ryan Reynolds led flick, as fans turned out in droves over the next two days. By the time the blood soaked dust had settled and the last joke was cracked, Deadpool had notched up a $135 million three-day tally, and a $150 million four-day tally, totally obliterating the $93 million of last year's Fifty Shades of Grey to grab the crown for the biggest President's Weekend ever!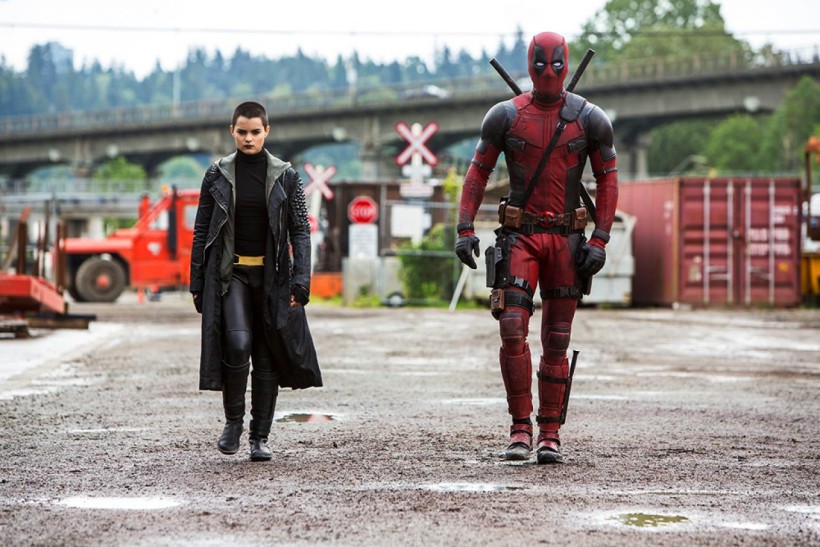 Those weren't the only records that went tumbling though, as it was also Ryan Reynolds' biggest opening weekend (previously, X-Men Origins: Wolverine – $85 million), the biggest R-rated opening weekend of all time (previously, The Matrix Reloaded – $91.7 million), biggest R-rated comic book opening weekend ever (previously, 300 – $70.8 million), the biggest opening weekend ever for any 20th Century Fox release (previously, Star Wars: Revenge of the Sith – $108 million), and the largest opening weekend by a first-time director (previously, Chris Miller, Shrek the Third – $121.6 million). It was also the first R-rated movie to ever claim more than $100 million in its opening weekend.
To put this in even better perspective, Deadpool also easily surpassed the opening weekend tallies of other PG-13 comic book movies like Man of Steel ($116.6 million), Captain America: The Winter Soldier ($95 million), and even the immensely popular Guardians of the Galaxy ($94.3 million). Add in the $125 million that the movie also made internationally, and Deadpool is sitting on a ridiculous $260.1 million opening weekend globally! Sweet Christmas!
For Reynolds, as well as director Tim Miller and writers Rhett Reese and Paul Wernick, who had been endlessly toiling away to get this movie made for about a decade now already, this has to be the best gift a jolly guy in a red suit could ever have delivered. And the fact that the movie has been widely embraced by fans and critics alike just makes this achievement even more impressive! As Reynolds recently predicted, Deadpool's mammoth success could now possibly pave the way for studios to realize that there's most definitely a market for R-rated comic book fare, which would be absolutely incredible.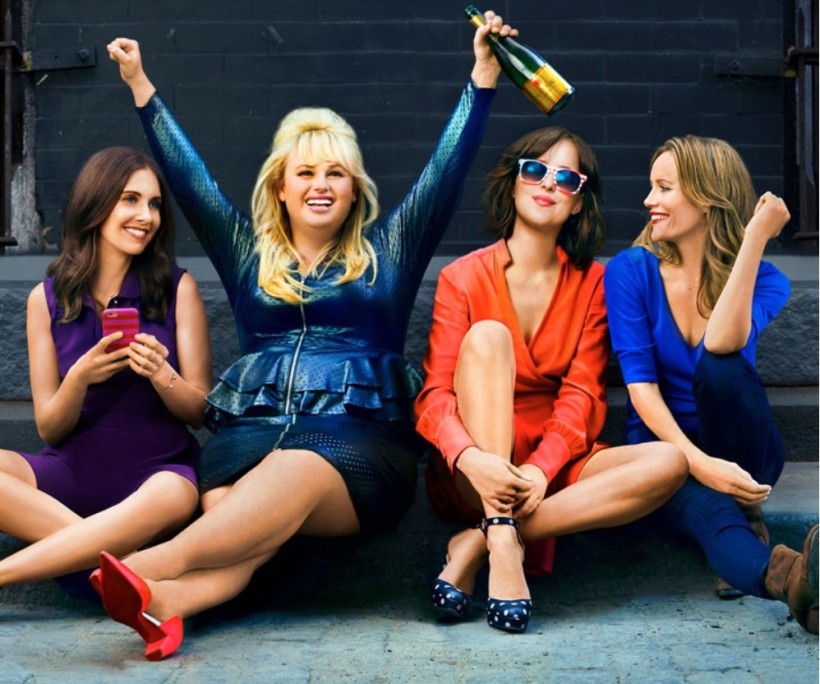 But of course Deadpool wasn't the only entry on the US chart this weekend, though its dominance meant that the other new guys had to be content to pick up the scraps. Debuting female ensemble comedy How To Be Single had to settle with a $18.75 opening which was just a hair less than its $19 million estimates. The comedy, which boasts popular stars Dakota Johnson, Rebel Wilson, Alison Brie and Leslie Mann, is reported to have benefited from the young female Valentine's Day crowd, but it's still not the best showing ever. It's going to have to rely on a much bigger audience if it wants to make its $38 million cost back.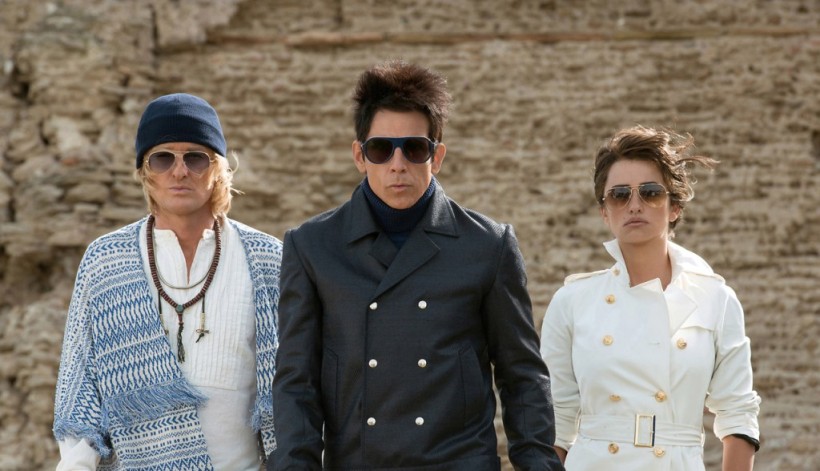 Meanwhile Zoolander 2 did (relatively) better, but only because it went from utterly horrible to bad in its opening weekend. Ben Stiller's 15-year later sequel to his 2001 cult hit had received a lukewarm to cold reception from critics, and it seemed that audiences were responding in kind as by Saturday afternoon it looked as if the comedy wasn't even going to meet its already modest $15 million studio estimates. Many pundits were pegging it for nothing more than an $11 million debut, but a small late weekend boost gave the dim-witted comedy a $15.65 debut at least. But with a $50 million budget to overcome, there's no denying this sequel's numbers are nowhere close to being really really, really ridiculously good-looking.
It has to be noted though that the first Zoolander was also only a very mild box office success, pulling in $60 million on a $28 million budget, but it would really find a cult following and commercial success on its home release. Time will tell if Zoolander 2 turns left and takes the same route.
Let's see what's happening on the rest of the US charts:
1. Deadpool – $135 million (NE)
2. Kung Fu Panda 3 – $19.65 million (LW: 1st)
3. How To Be Single – $18.75 million (NE)
4. Zoolander 2 – $15.65 million (NE)
5. The Revenant – $6.9 million (LW: 4th)
6. Hail, Caesar! – $6.59 million (2nd)
7. Star Wars: The Force Awakens – $6.19 million (LW: 3rd)
8. The Choice – $5.25 million (LW: 5th)
9. Ride Along 2 – $4.13 million (LW: 8th)
10. The Boy – $2.91 million (LW: 9th)
A point of interest this week is that while Kung Fu Panda 3 gave up the top spot, it had an exceptionally small drop off in box office income, only going from $21 million to $19.65 million. That's a very good sign for its staying power on the charts. The same can't be said for the Coen bros' Hail, Caesar! though, which saw its box office revenue drop 42% in its second week.
Even worse was Pride and Prejudice and Zombies which tumbled right off the Top Ten chart, from 6th place to 13th, after only being on it for one week. Amazingly (well not for the movie), that wasn't the biggest drop seen on the charts on this week, as the Marlon Wayans spoof Fifty Shades of Black dropped eight places from 13th to 21st. It has a tiny $13 million budget though, and has already made $10 million before it even opens outside the US, so it will more than likely still be quite profitable. In other words, life is not fair.
(LW = Last Week, NE = New Entry)
This article originally appeared on TheMovies.co.za
Last Updated: February 15, 2016