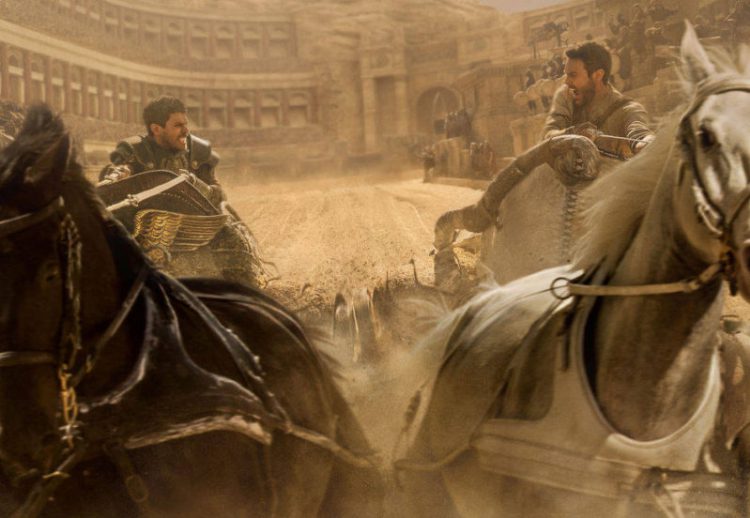 Don't underestimate blind dudes. Especially if said dude is a badass Stephen Lang and you're trying to break into his house. This goes even double if you're a movie competing against another film about a badass blind Stephen Lang stopping people breaking into his house. That's what the rest of the US box office discovered this weekend pass as the Lang led Don't Breathe, a new home-invasion horror/thriller directed by Fede Alvarez (Evil Dead), opened top of the charts despite having little buzz going into its debut weekend.
In a weekend that saw no big blockbuster releases as the US summer season winds down, Don't Breathe opened to the tune of $26 million, more than doubling its $10 million production budget. And with a B+ Cinemascore and 81% Rotten Tomatoes approval rating, it'll probably have the good word of mouth to make sure it keeps making money. Alvarez's previous film, the well-received 2013 remake of Evil Dead, opened to almost the exact same figure and went on to make approximately $55 million domestically. The difference here is that Don't Breathe cost $7 million less to make.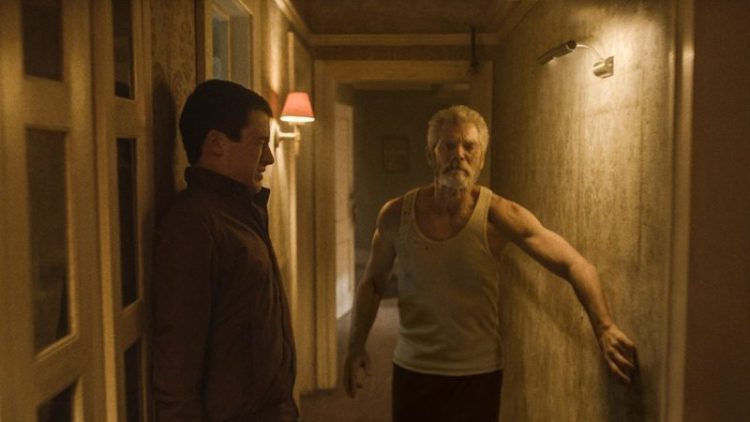 The only other notable new wide release of the weekend was Jason Statham's The Mechanic: Resurrection. The sequel to director Simon West's 2011 action thriller remake of a 1972 Charles Bronson film had a decent opening, bringing in $7.5 million. That's certainly not a big number, but in a weekend where only two movies made it into the double digit millions, it is enough. Statham movies tend to be rather popular with international audiences, particularly the UK, so expect the film's overseas figures to buoy its domestic numbers and get it pass its $40 million price tag.
The other previously mentioned movie that made the double digits is none other than Suicide Squad, which against early weekend predictions has still managed to stay in the upper ranks of the charts. It dropped down just one spot from the no.1 position it occupied for three weeks since release, adding $12.1 million to its current domestic total of $282.9 million. Meanwhile globally, the comic blockbuster crossed the $600 million mark on Thursday evening, and then brought in even more dollars to set its world-wide total at $636 million. That means it's currently the 8th biggest earner of 2016. Not bad at all for a movie that got ripped apart by critics.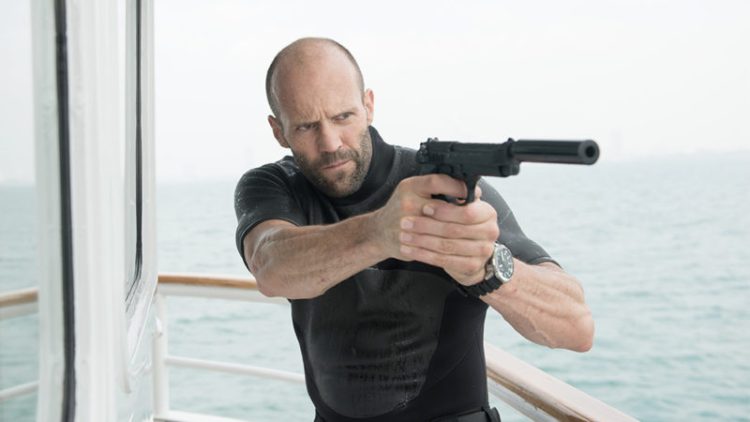 Speaking of being ripped apart, after one of the most disastrous openings of recent times, Ben-Hur continued to flop hard. Dropping a whopping 60%, it nearly fell out of the top 10 in just its second week, barely holding on to tenth place with $4.5 million. At this point it's looking as if MGM might end up having to write off a whopping $100 million on the Timur Bekmambetov directed remake of the 11-time Oscar winning classic.
Here's what happened on the rest of the US charts.
01. Don't Breathe – $26.11 million (NE)
02. Suicide Squad – $12.10 million (LW: 1)
03. Kubo and the Two Strings – $7.90 million (LW: 4)
04. Sausage Party – $7.66 million (LW: 2)
05. The Mechanic: Resurrection – $7.5 million (NE)
06. Pete's Dragon – $7.28 million (LW: 6)
07. War Dogs – $7.25 million (LW: 3)
08. Bad Moms – $5.76 million (LW: 7)
09. Jason Bourne – $5.23 million (LW:  7)
10. Ben-Hur – $4.53 million (NE)
Last Updated: August 29, 2016