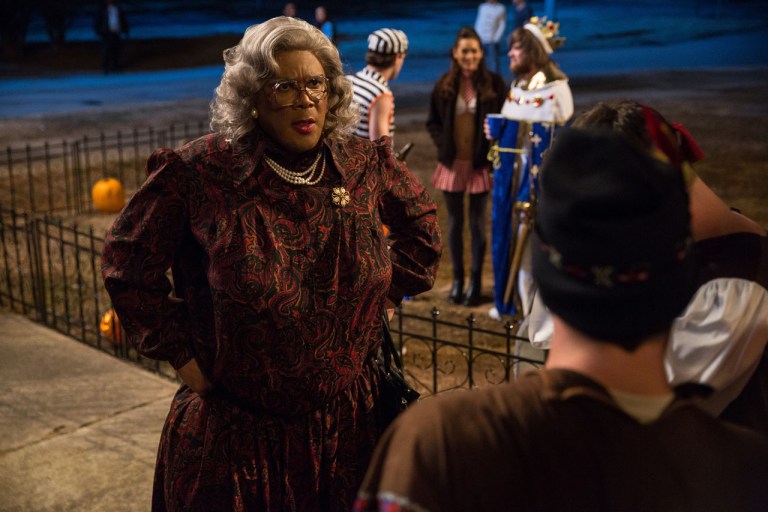 Oh, lerdy lerd! It seems that not even the power of America's Dad himself, Tom Hanks, was able to dethrone Tyler Perry's latest Madea film from the top of the US box office charts as Inferno flamed out badly. (That makes Perry 2-0 against two Toms in as many weeks, for those of you keeping score at home).
Boo! A Madea Halloween held onto the no.1 spot this pre-Halloween weekend, bringing in an additional $16.6 million in it's sophomore weekend. By no means is that a big amount, but Halloween has traditionally been a slow movie period in the US, allowing Perry another week at the top.
Meanwhile, it was all tricks and no treats for Hanks and Ron Howards' Inferno. This is the third Dan Brown adaptation that the duo have worked on, and despite their high-profile status, the decline in critical and commercial success between the first two films would have led many to question who actually wanted another?
Especially, a threequel seven years after the last chapter? Well, clearly not many people in the US, as the film's domestic debut only brought in $15 million, around $10 million short of industry predictions. Compare that to Da Vinci Code's $77 million debut and Angels & Demons' $46 million opening, and you can see that Sony can't be too happy with this.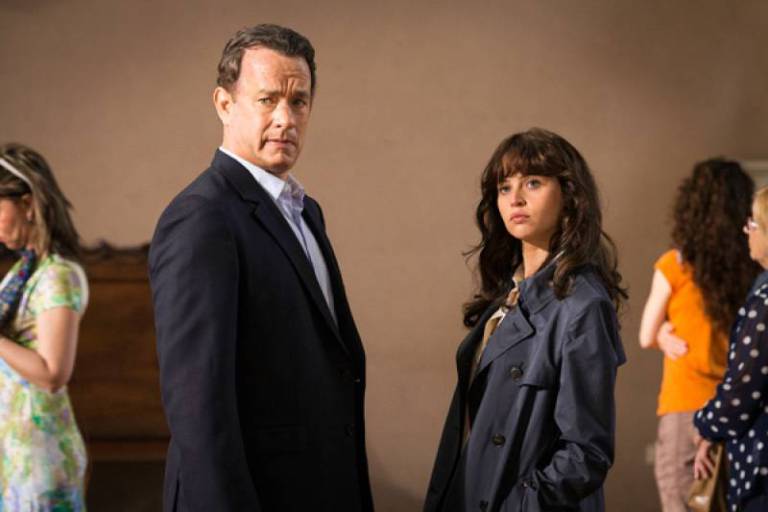 The film has been making solid cash in certain international markets though, where it opened two weeks ago and has already brought in an additional $132 million. That will go a long way to offset the film's $75 million budget.
With the only other new release being Bollywood release Ae Dil Hai Mushkil, that meant nearly all other movies on the charts essentially just shuffled around a place or two. There were much more interesting things happening on the international front though, as Marvel's Doctor Strange opened in 32 markets, including the UK, France, Spain, Italy, Germany, Korea, Australia and Mexico.
It only opens in the US (and locally) this coming Friday, but already Doctor Strange has brought in $86 million. That's not the biggest debut ever by a long shot, but it's right in line with what Marvel were hoping for with the debut of a new, untested character.
In comparison, it's actually a better international debut than Ant-Man, Guardians of the Galaxy and Captain America: The Winter Soldier, and market tracking currently has it pegged for a $70-75 million opening this coming weekend. I think Marvel will be more than happy with that.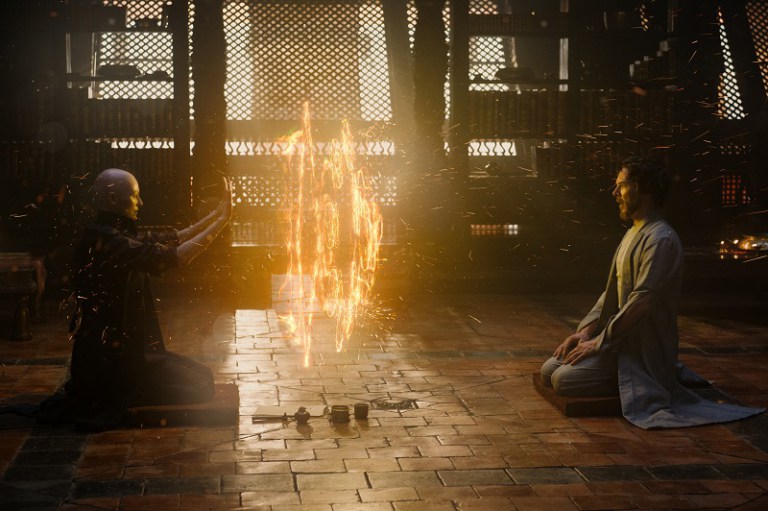 Here's what's happening on the total US top 10 chart:
01. Boo! A Madea Halloween (LW: 1)
Weekend gross: $16.675 million
Percentage change: -41.5%
Total domestic gross: $52.019 million
Total international gross: $208,529
02. Inferno (NE)
Weekend gross: $15 million
Percentage change: NA
Total domestic gross: $15 million
Total international gross: $132.700 million
03. Jack Reacher: Never Go Back (LW: 2)
Weekend gross: $9.550 million
Percentage change: -58.2%
Total domestic gross: $39.679 million
Total international gross: $54.200 million
04. The Accountant (LW: 4)
Weekend gross: $8.475 million
Percentage change: -37.9%
Total domestic gross: $61.257 million
Total international gross: $10.900 million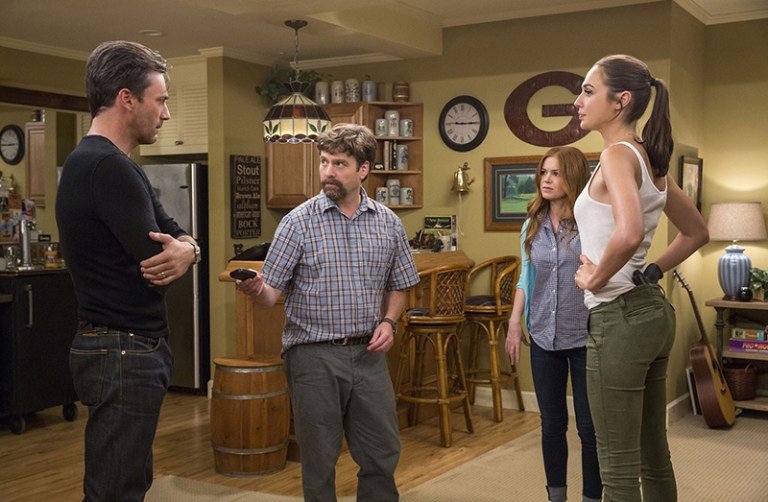 05. Ouija: Origins of Evil (LW: 3)
Weekend gross: $7.070 million
Percentage change: -49.7%
Total domestic gross: $24.638 million
Total international gross: $19.100 million
06. The Girl on the Train (LW: 5)
Weekend gross: $4.270 million
Percentage change: -40.4%
Total domestic gross: $65.918 million
Total international gross: $56.481 million
07. Miss Peregrine's Home for Peculiar Children 
(LW: 6)
Weekend gross: $3.925 million
Percentage change: -32.6%
Total domestic gross: $79.879 million
Total international gross: $152.686 million
08. Keeping Up with the Joneses (LW: 7)
Weekend gross: $3.375 million
Percentage change: -38.2%
Total domestic gross: $10.779 million
Total international gross: $3.250 million
09. Storks (LW: 9)
Weekend gross: $2.785 million
Percentage change: -30.4%
Total domestic gross: $68.244 million
Total international gross: $85.300 million
10. Ae Dil Hai Mushkil (NE)
Weekend gross: $2.135 million
Percentage change: -NA
Total domestic gross: $2.135 million
Total international gross: $9.110 million
(LW = Last Week, NE = New Entry)
Last Updated: October 31, 2016