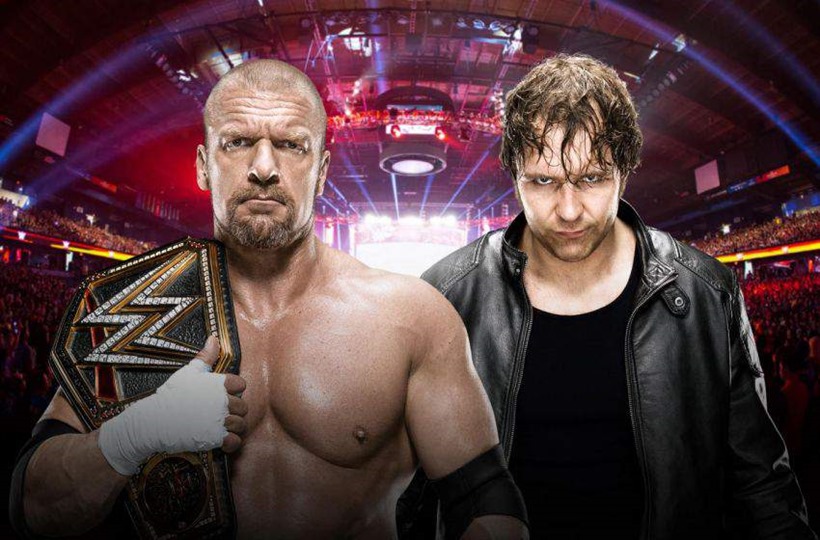 The road to Wrestlemania continues! But before that stretch of hot tar, muscles and steel cages arrives, there's a slight roadblock to deal with. WWE Roadblock that is. Between Fastlane and Wrestlemania, there is no interim pay per view event to look forward to. What there is however, is WWE Roadblock, an upcoming special that will pit heels and faces against each other, as is the case in this peculiar industry of top-rope antics.
Scheduled for a March 12 showing at 8PM EST, WWE Roadblock will be a three hour show according to the house of choke-slams, taking place from the Ricoh Coliseum in Toronto, Ontario in Canada ey. Here's the current card for the upcoming matches:
WWE World Heavyweight Champion Triple H  vs. Dean Ambrose
Brock Lesnar vs. Bray Wyatt.
Roman Reigns vs. Sheamus.
NXT Tag Team Champions: The Revival vs. Colin Cassady and Enzo Amore
With Monday Night RAW teasing more matches, expect that card to get very full, very soon. Unless Lesnar, Wyatt, Triple H and Dean Ambrose decide to having proper Iron Man matches as well. Chris Jericho will also be in attendance, to host his Highlight Reel talk show, while Sami Zayn, the New Day and superstars have been teased to make an appearance as well.
Ambrose will be seeking some five-knuckle justice after the Cerebral Assassin intefered with a match that ended with a Pedigree slam, while my client, BUUUUUUUUUUUURRRRRRRROOOOOOOOOOOOCK LEEEEEEEEESNAR will be looking forward to some Royal Rumble payback on at least one member of the Wyatt family after they ruined his Wrestlemania chances back in January at the massive free for all.
Or possibly an entire family discount tour of Suplex City, should the rest of the Wyatts interfere. At least with this special, we're getting the Triple H championship match that we wanted now that Dean Ambrose is in the title picture. WRASSLIN'!
Last Updated: March 7, 2016