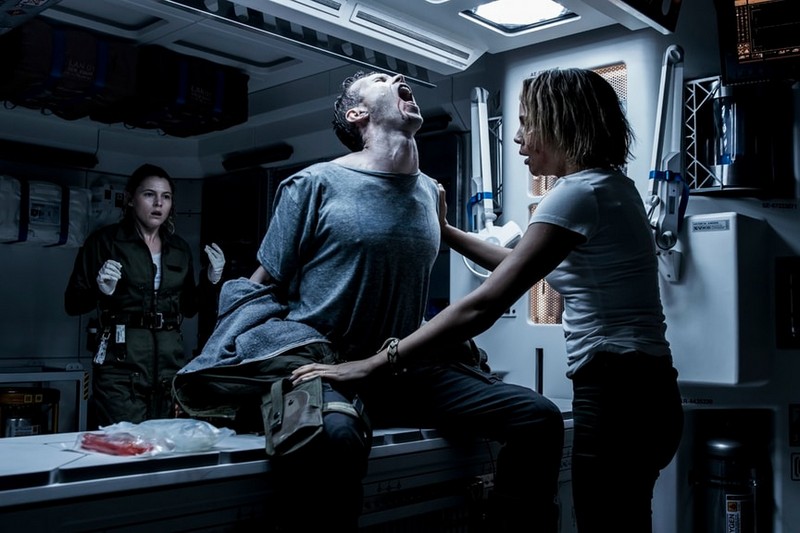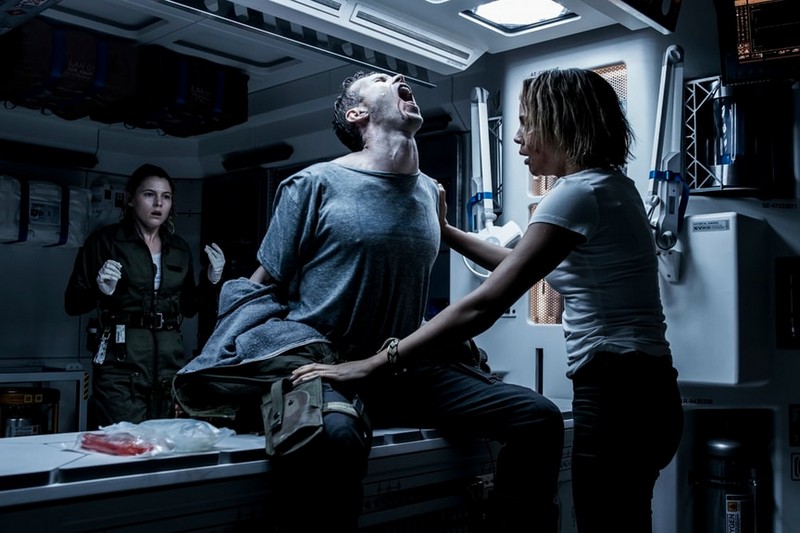 It may already have been two weeks since Christmas, but I think I'm still busy digesting all the trifle pudding I ate. I'm pretty sure I sweat custard now, man! And I have a feeling that most of you were probably attempting the same suicide-by-pudding regime that I was. With all the inevitable face-stuffing that happened, it's understandable if you perhaps missed out on all the movie and TV trailers released in the last few weeks – because clearly advanced diabetes in a bowl beats out the Hollywood marketing machine any day – but don't worry, we got you, fam!
So here, in no particular order, are all the trailers released since we went off the air last year (as TheMovies.co.za, that is). I've included synopses and local release dates wherever available.
Directed by Johnathan Levine. Starring Amy Schumer, Goldie Hawn, Joan Cusack, Ike Barinholtz, Wanda Sykes, Christopher Meloni. No local release date.
The Emoji Movie unlocks the never-before-seen secret world inside your smartphone. Hidden within the messaging app is Textopolis, a bustling city where all your favorite emojis live, hoping to be selected by the phone's user. In this world, each emoji has only one facial expression – except for Gene (T.J. Miller), an exuberant emoji who was born without a filter and is bursting with multiple expressions. Determined to become "normal" like the other emojis, Gene enlists the help of his handy best friend Hi-5 (James Corden) and the notorious code breaker emoji Jailbreak (Ilana Glazer). Together, they embark on an epic "app-venture" through the apps on the phone, each its own wild and fun world, to find the Code that will fix Gene. But when a greater danger threatens the phone, the fate of all emojis depends on these three unlikely friends who must save their world before it's deleted forever.
Directed by Anthony Leondis. Starring T.J. Miller, James Corden, Ilana Glazer. Release date: September 17, 2017
An ambitious young executive is sent to retrieve his company's CEO from an idyllic but mysterious "wellness center" at a remote location in the Swiss Alps. He soon suspects that the spa's miraculous treatments are not what they seem. When he begins to unravel its terrifying secrets, his sanity is tested, as he finds himself diagnosed with the same curious illness that keeps all the guests here longing for the cure.
Directed by Gore Verbinski. Starring Dane DeHaan, Mia Goth, Jason Isaacs. Release date: February 17, 2017.
An account of the Boston Marathon bombing, Patriots Day is the powerful story of a community's courage in the face of adversity.

In the aftermath of an unspeakable act of terror, Police Sergeant Tommy Saunders (Mark Wahlberg) joins courageous survivors, first responders and investigators in a race against the clock to hunt down the bombers before they strike again. Weaving together the stories of Special Agent Richard DesLauriers (Kevin Bacon), Police Commissioner Ed Davis (John Goodman), Sergeant Jeffrey Pugliese (J.K. Simmons) and nurse Carol Saunders (Michelle Monaghan) this visceral and unflinching chronicle captures the suspense of the most sophisticated manhunt in law enforcement history and the strength of the people of Boston.
Directed by Peter Berg. Starring Mark Wahlberg, John Goodman, Kevin Bacon, J.K. Simmons, Michelle Monaghan. Release date: January 13, 2017.
As a new school year begins, the town of Riverdale is reeling from the recent, tragic death of high school golden boy Jason Blossom — and nothing feels the same… Archie Andrews is still the all-American teen, but the summer's events made him realize that he wants to pursue a career in music — not follow in his dad's footsteps—despite the sudden end of his forbidden relationship with Riverdale's young music teacher, Ms. Grundy. Which means Archie doesn't have anyone who will mentor him — certainly not singer Josie McCoy, who is only focused on her band, the soon-to-be-world-famous Pussycats. It's all weighing heavily on Archie's mind — as is his fractured friendship with budding writer and fellow classmate Jughead Jones. Meanwhile, girl-next-door Betty Cooper is anxious to see her crush Archie after being away all summer, but she's not quite ready to reveal her true feelings to him. And Betty's nerves – which are hardly soothed by her overbearing mother Alice aren't the only thing holding her back. When a new student, Veronica Lodge, arrives in town from New York with her mother Hermione, there's an undeniable spark between her and Archie, even though Veronica doesn't want to risk her new friendship with Betty by making a play for Archie. And then there's Cheryl Blossom… Riverdale's Queen Bee is happy to stir up trouble amongst Archie, Betty, and Veronica, but Cheryl is keeping secrets of her own. What, exactly, is she hiding about the mysterious death of her twin brother, Jason? Riverdale may look like a quiet, sleepy town, but there are dangers in the shadows…
No local release date.
Ridley Scott returns to the universe he created, with "Alien: Covenant," a new chapter in his groundbreaking "Alien" franchise. The crew of the colony ship Covenant, bound for a remote planet on the far side of the galaxy, discovers what they think is an uncharted paradise, but is actually a dark, dangerous world. When they uncover a threat beyond their imagination, they must attempt a harrowing escape.
Directed by Ridley Scott. Starring Michael Fassbender, Katherine Waterston, Billy Crudup, Danny McBride, Demian Bichir, Carmen Ejogo, Amy Seimetz, Jussie Smollet, Callie Hernandez, Nathaniel Dean, Alexander England, Benjamin Rigby, Noomi Rapace, James Franco. Release date: May 19, 2017
For the Tibetan Mastiffs living on Snow Mountain, a dog's life has a simple riff: Guard a peaceful village of wool-making sheep from the thuggish wolf Linnux (Lewis Black) and his rabid pack. To avoid distractions, Mastiff leader Khampa (J.K. Simmons) forbids all music from the mountain. But when Khampa's son Bodi (Luke Wilson) discovers a radio dropped by a passing airplane, it takes just a few guitar licks for his fate to be sealed: Bodi wants to be a rock 'n' roll star. Yet that means defying his father's wishes, heading to the city, and locating the legendary – and reclusive – musician Angus Scattergood (Eddie Izzard), who needs to write a new song and fast.

If Bodi can put a band together, help Angus with his song, and defeat the wolves' plot to take Snow Mountain, his life will be in tune. Bodi will become what he's always dreamed of being: More than a dog … more than a Rock God… he'll be a ROCK DOG!
Directed by Ash Brannon. Starring Luke Wilson, Eddie Izzard, J.K. Simmons, Lewis Black, Kenan Thompson, Mae Whitman, Jorge Garcia, Matt Dillon, Sam Elliott. Release date: March 3, 2017.
Homeland season 6 (TV series)
Release date: January 15, 2017
The true story of how Ray Kroc (Michael Keaton), a struggling salesman from Illinois, met Mac and Dick McDonald, who were running a burger operation in 1950s Southern California. Kroc was impressed by the brothers' speedy system of making the food and saw franchise potential. Kroc maneuvered himself into a position to be able to pull the company from the brothers and create a billion-dollar empire.
Directed by John Lee Hancock. Starring Michael Keaton, Nick Offerman, John Carroll Lynch, Linda Cardellini, Patrick Wilson, B.J. Novak, Laura Dern. Release date: May 19, 2017.
Based on author David Grann's nonfiction bestseller, "The Lost City of Z" tells the incredible true story of British explorer Percy Fawcett, who journeys into the Amazon at the dawn of the 20th century and discovers evidence of a previously unknown, advanced civilization that may have once inhabited the region. Despite being ridiculed by the scientific establishment who regard indigenous populations as "savages," the determined Fawcett – supported by his devoted wife (Sienna Miller), son (Tom Holland) and aide de camp (Robert Pattinson) – returns time and again to his beloved jungle in an attempt to prove his case, culminating in his mysterious disappearance in 1925. An epically-scaled tale of courage and obsession, told in Gray's classic filmmaking style, "The Lost City of Z" is a stirring tribute to the exploratory spirit and those individuals driven to achieve greatness at any cost.
Directed by James Gray. Starring Charlie Hunnam, Robert Pattinson, Sienna Miller, Tom Holland, Angus MacFadyen, Edward Ashley, Clive Francis, Ian McDiarmid, Franco Nero. Release date: August 11, 2017.
Doctor Who season 10 (TV series)
Release date: April 2017
Set in 1814, Taboo follows "James Keziah Delaney," a man who has been to the ends of the earth and comes back irrevocably changed. Believed to be long dead, he returns home to London from Africa to inherit what is left of his father's shipping empire and rebuild a life for himself. But his father's legacy is a poisoned chalice, and with enemies lurking in every dark corner, James must navigate increasingly complex territories to avoid his own death sentence. Encircled by conspiracy, murder and betrayal, a dark family mystery unfolds in a combustible tale of love and treachery.
Release date: January 10, 2017.
When a wounded Christian Grey tries to entice a cautious Ana Steele back into his life, she demands a new arrangement before she will give him another chance. As the two begin to build trust and find stability, shadowy figures from Christian's past start to circle the couple, determined to destroy their hopes for a future together.
Directed by James Foley. Starring Jamie Dornan, Dakota Johnson, Bella Heathcote, Eric Johnson, Robinne Lee, Fay Masterson, Tyler Hoechlin, Hugh Dancy, Kim Basinger, Luke Grimes, Eloise Mumford, Max Martini, Rita Ora, Marcia Gay Harden. Release date: February 10, 2017.
Last Updated: January 9, 2017