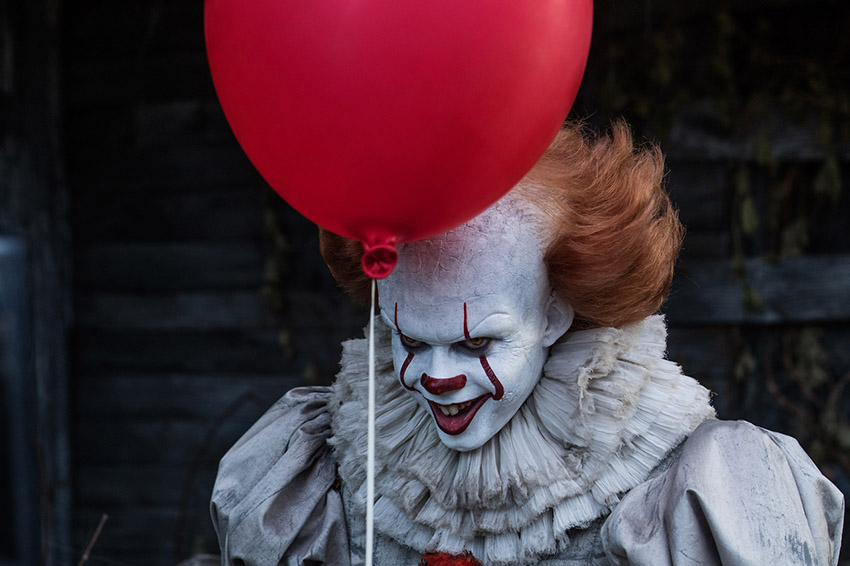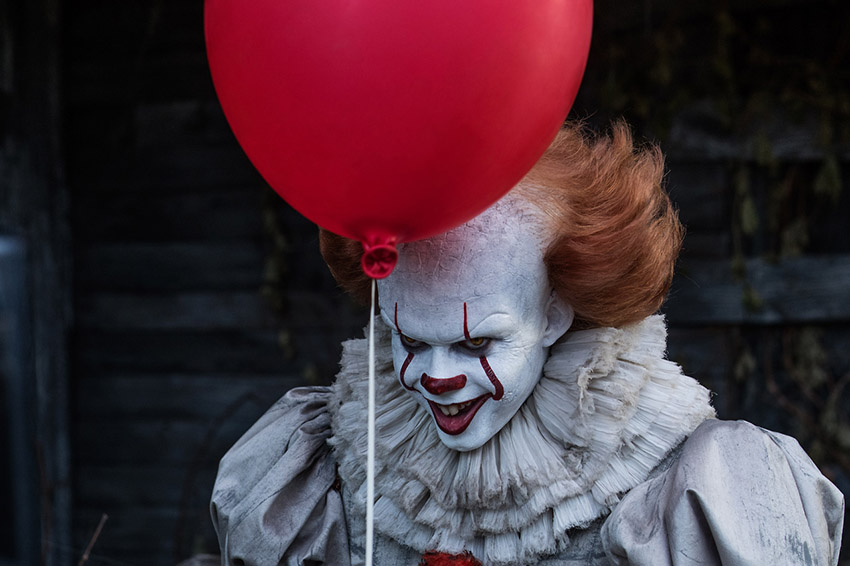 We all float down here. You'll float too. You'll float too. You'll float too.
It
Age Restriction: 16 H L V
When children begin to disappear in the town of Derry, Maine, a group of young kids are faced with their biggest fears when they square off against an evil clown named Pennywise, whose history of murder and violence dates back for centuries.
Rich in world and character building, It has a very long run-time, so go in prepared. Also go in prepared for almost non-stop scaring, interspersed with genuine warmth and humour. I would also advise taking a nap beforehand, because it might be a while
Critical Hit: 7/10
Rotten Tomatoes: 85%
Metacritic: 70
Book at Nu Metro or Ster Kinekor (2D)
Book at Nu Metro (4DX – limited run)
Book at Ster Kinekor (IMAX – limited run)
American Assassin
Age Restriction: 16 L V
AMERICAN ASSASSIN follows the rise of Mitch Rapp (Dylan O'Brien) a CIA black ops recruit under the instruction of Cold War veteran Stan Hurley (Michael Keaton). The pair is then enlisted by CIA Deputy Director Irene Kennedy (Sanaa Lathan) to investigate a wave of apparently random attacks on both military and civilian targets. Together the three discover a pattern in the violence leading them to a joint mission with a lethal Turkish agent (Shiva Negar) to stop a mysterious operative (Taylor Kitsch) intent on starting a World War in the Middle East.
We hosted a screening for this last night, and are currently collecting all your thoughts to compile for a review post next week. Look out for that!
In the meantime, we will say that American Assassin is basically a dumbed down Bourne-lite. The plot is often far-fetched and the characters are all clichés who do really silly things, but at least American Assassin is never dull and has really well put together action beats. Don't expect anything more than a reasonably diverting Friday night action movie and you should be good.
Rotten Tomatoes: 44%
Metacritic: 44
Book at Nu Metro or Ster Kinekor (2D)
Home Again
Age Restriction: 10-12 PG DLS
Recently separated from her husband, (Michael Sheen), Alice decides to start over by moving back to her hometown of Los Angeles with her two young daughters. During a night out on her 40th birthday, Alice meets three aspiring filmmakers who happen to be in need of a place to live. Alice agrees to let the guys stay in her guest house temporarily, but the arrangement ends up unfolding in unexpected ways. Alice's unlikely new family and new romance comes to a crashing halt when her ex-husband shows up, suitcase in hand.
With dialogue consisting mostly of characters blurting out inner monologues in as much of a dry and straightforward way as possible, and a general air of artifice, Home Again lacks any form of wit or charm. It's a watered down, airbrushed and badly packaged rom-com that even manages to damped Reese Witherspoon's natural charisma.
Rotten Tomatoes: 32%
Metacritic: 42
Book at Nu Metro or Ster Kinekor (2D)
My Wife and I
Age Restriction: TBC
Ebere and Toyosi have been married for 17 years and have two teenage children. Ebere is a career woman, while Toyosi is a farmer. She's the strict one—he's cool. When they hit troubles in their marital bliss, their parents insist that they go to their pastor for counseling. Just when they're finding it impossible to be in each other's shoes, they end up in each other's bodies. Now, they have to try and get by in each other's worlds, totally unprepared.
I'll be honest, I know absolutely nothing when it comes to Nollywood films. Usually I leave the Bollywood/Nollywood releases out of this round-up because it's next to impossible to find information about the films. The only reason I'm including this one is because it's a Nollywood version of Freaky Friday, and I think that's rad.
Book at Nu Metro or Ster Kinekor (2D)
Armed Response
Age Restriction: 16 H L V
A team of special forces soldiers approach the designer of a high-tech military compound to investigate the disappearance of another team guarding the facility. The compound, known professionally as a Temple, is an artificial intelligence powered facility designed for interrogating high level prisoners. Upon entering the Temple, the soldiers quickly find the earlier team horrifically slaughtered but no evidence as to who is responsible. Almost immediately, the crew begins to experience strange and horrific supernatural phenomena as they attempt to uncover who killed the previous team.
I nearly snorted tea out of my nose when I read the synopsis for Armed Response. Just, read it. Read it and tell me what kind of drugs someone was on when they wrote that script, got it greenlit, filmed it and actually released it in cinemas, because I can't figure it out.
Rotten Tomatoes: 0%
Metacritic: 13
Book at Ster Kinekor (2D)
Norman
Age Restriction: 10-12 PG L
Persistent wheeler-dealer Norman (Richard Gere) falls in with an Israeli politician (Lior Ashkenazi) on the rise. When the politician is elected prime minister, Norman rises in esteem with the New York Jewish community, even though his social connections might only be a sham.
When a movie has a deadly combination of being highly rated on Rotten Tomatoes with a low audience rating and only screening on Nouveau cinemas, it's either art-house or total Oscar bait. Norman, subtitled The Moderate Rise and Tragic Fall of a New York Fixer, doesn't really seem like anything other than pretentious AF.
Rotten Tomatoes: 89%
Metacritic: 75
Book at Ster Kinekor (Cinema Nouveau)
For more information about the age restrictions, click here.
Last Updated: September 15, 2017