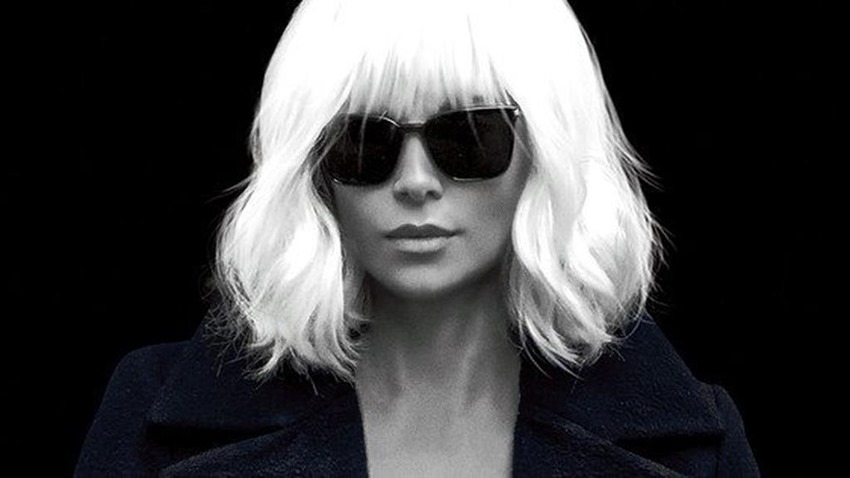 If you haven't had a chance to catch Atomic Blonde on IMAX yet, today's the day that it releases across all cinemas nationwide, so now's your chance to catch this excellent action thriller. Unless, of course, you would prefer to watch one of our other new releases, but I can't say I recommend any of them!
Atomic Blonde
Age Restriction: 16 L V
A high-stakes, global action-thriller that takes place in the city of Berlin, on the eve of the Wall's collapse and the shifting of superpower alliances. Charlize Theron portrays Lorraine Broughton, a top-level spy for MI6, who is dispatched to Berlin to take down a ruthless espionage ring that has just killed an undercover agent for reasons unknown. She is ordered to cooperate with Berlin station chief David Percival (James McAvoy), and the two form an uneasy alliance, unleashing their full arsenal of skills in pursuing a threat that jeopardizes the West's entire intelligence operation.
As an edgy action movie, Atomic Blonde kicks as much butt as its protagonist. Despite some convoluted plot points and questionable character decisions, Atomic Blonde makes up for that with brutal yet stylish action scenes, exhilarating car chases and Charlize Theron's performance as the ruthless Lorraine Broughton. Move over James Bond, Atomic Blonde just made you obsolete.
Critical Hit: 7/10
Rotten Tomatoes: 74%
Metacritic: 63
Book at Nu Metro or Ster Kinekor (2D)
Book at Ster Kinekor (IMAX)
2:22
Age Restriction: 13 V
New York City air traffic controller Dylan Branson (MICHIEL HUISMAN) is the embodiment of a guy at the top of his game, until one day at 2:22pm, a blinding flash of light paralyzes him for a few crucial seconds as two passenger planes barely avoid a midair collision. Suspended from his job, Dylan begins to notice the increasingly ominous repetition of sounds and events in his life that happen at exactly the same time every day. An underlying pattern builds, mysteriously drawing him into Grand Central Station everyday 2:22pm. As he's drawn into a complex relationship with a beautiful woman who works in an art gallery, Sarah (TERESA PALMER), disturbingly complicated by her ex-boyfriend Jonas (SAM REID), Dylan must break the power of the past, and take control of time itself.
If 2:22 started out with any good ideas, the final product holds no semblance of them. Instead, it's a barely held together mess of contrivances and clashing film styles, as if they were rewriting the film as they went. Which they might have done, you never know. Unless you're a massive, die-hard fan these sorts of films, you're better off giving 2:22 a skip.
Rotten Tomatoes: 14%
Metacritic: TBD
Book at Nu Metro or Ster Kinekor (2D)
10 Days in Sun City
Age Restriction: 13 L V
Bianca is a campus beauty queen for whose success Akpos has sacrificed his livelihood. After successfully winning a national beauty pageant, Bianca, ever loyal to Akpos, is now an international celebrity rolling with society's luminaries. Old fox Otunba, also a Bianca patron, follows Akpos and Bianca to Sun City for an international pageant, competing for Bianca's affection. Will Akpos be forced to relinquish his grip on Bianca, letting Otunba's with and savvy win? Only time will tell how this triangle ends up.
I feel like I'm missing something. After reading the synopsis and watching the trailer, both of which were equally confusing, I'm left with the sense I should know what's going on. But I don't. 10 Days in Sun City certainly isn't my kind of movie, but will probably make bank at the local box office.
Book at Nu Metro or Ster Kinekor (2D)
Maudie
Age Restriction: 10-12 PG D
MAUDIE, based on a true story, is an unlikely romance in which the reclusive Everett Lewis (Ethan Hawke) hires a fragile yet determined woman named Maudie (Sally Hawkins) to be his housekeeper. Maudie, bright-eyed but hunched with crippled hands, yearns to be independent, to live away from her protective family and she also yearns, passionately, to create art. Unexpectedly, Everett finds himself falling in love. MAUDIE charts Everett's efforts to protect himself from being hurt, Maudie's deep and abiding love for this difficult man and her surprising rise to fame as a folk painter.
Brilliant performances, shining cinematography and a wistful, emotional story has critics salivating into their popcorn for Maudie. Too twee to be everyone's cup of tea, nonetheless Maudie will impress those looking for a heartfelt Nouveau film.
Rotten Tomatoes: 88%
Metacritic: 65
Book at Ster Kinekor (Cinema Nouveau)
For more information about the age restrictions, click here.
Last Updated: August 25, 2017