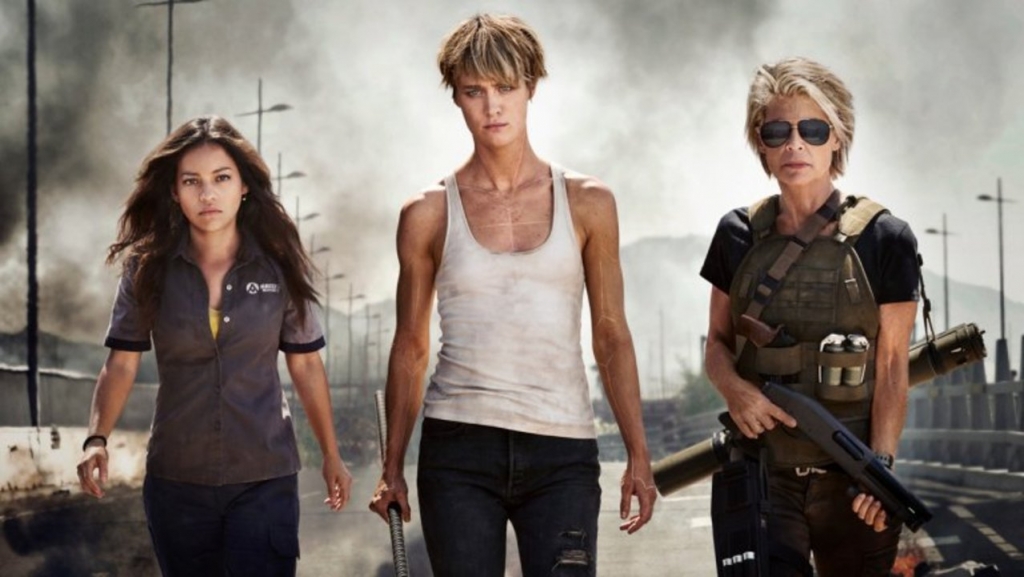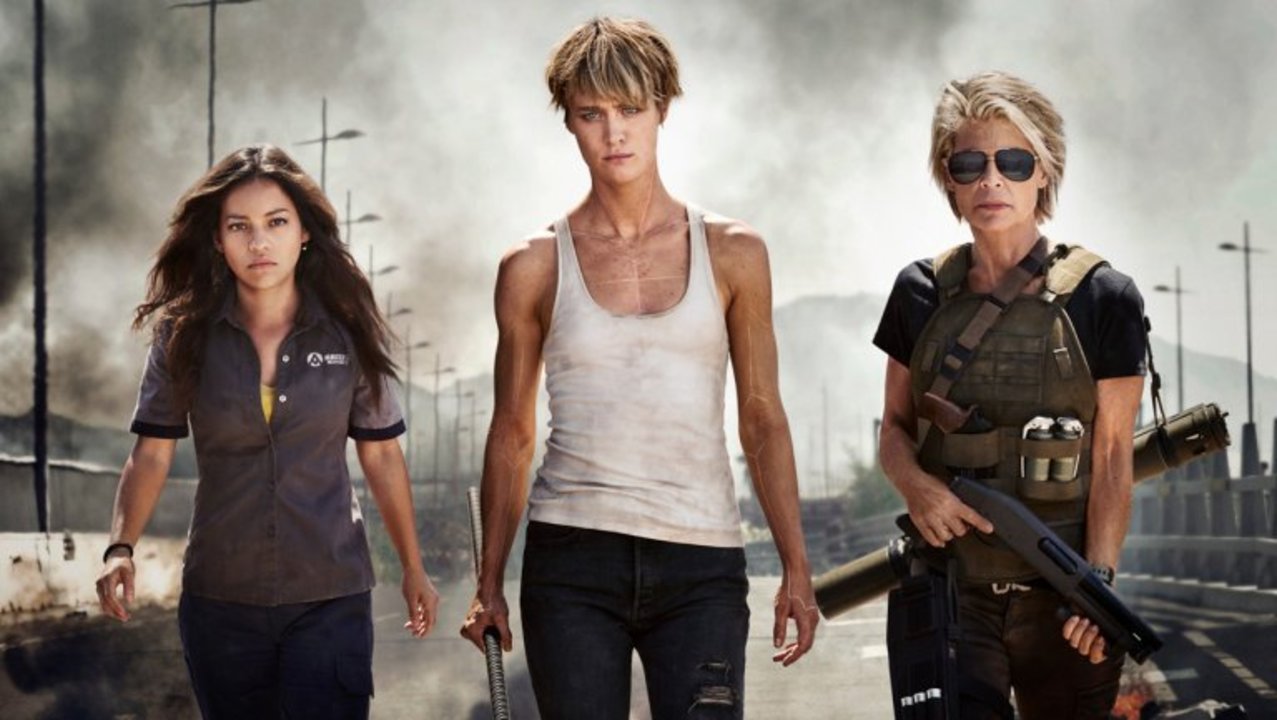 After a hectic week, I am so sleep deprived that I can't think of anything to put here. Not as sleep-deprived as Kervyn though, who got about 30 minutes of shut-eye to make sure that the Terminator: Dark Fate review was ready for today. I'd say give him a round of applause, but ssshhhh, let's rather let him rest.
---
Terminator: Dark Fate
Age Restriction: 16 L V
More than two decades have passed since Sarah Connor prevented Judgment Day, changed the future, and re-wrote the fate of the human race. Dani Ramos (Natalia Reyes) is living a simple life in Mexico City with her brother (Diego Boneta) and father when a highly advanced and deadly new Terminator — a Rev-9 (Gabriel Luna) — travels back through time to hunt and kill her. Dani's survival depends on her joining forces with two warriors: Grace (Mackenzie Davis), an enhanced super-soldier from the future, and a battle-hardened Sarah Connor (Linda Hamilton). As the Rev-9 ruthlessly destroys everything and everyone in its path on the hunt for Dani, the three are led to a T-800 (Arnold Schwarzenegger) from Sarah's past that may be their last best hope.
Saying a Terminator franchise entry is the best sequel since T2 has almost become a bad punchline, that is actually the case with Terminator: Dark Fate. It has its stumbles for sure, drawing maybe too heavily from the well of nostalgia, but thanks to thrilling action, surprising heart, and a superb turn from the cast – both young and old – Dark Fate ends up a very solid sci-fi action thriller. Heck, I would even call it good.
– 7.5/10
Rotten Tomatoes: 70% (Fresh)
Metacritic: 54 (Mixed or Average Reviews)
---
City of Lies
Age Restriction: 16 L V
Based on the true story of one of the most notorious and unsolved cases in recent memory, CITY OF LIES is a provocative thriller revealing a never-before-seen look at the infamous murder of The Notorious B.I.G. shortly following the death of Tupac Shakur. L.A.P.D. detective Russell Poole (Johnny Depp) has spent years trying to solve his biggest case, but after two decades, the investigation remains open. "Jack" Jackson (Forest Whitaker), a reporter desperate to save his reputation and career, is determined to find out why. In search of the truth, the two team up and unravel a growing web of institutional corruption and lies. Relentless in their hunt, these two determined men threaten to uncover the conspiracy and crack the foundation of the L.A.P.D. and an entire city. Based on the nonfiction book LAbyrinth, written by Randall Sullivan.
Rotten Tomatoes: Tomatometer not yet available
Metacritic: To be determined
---
The Wedding Year
Age Restriction: 16 D L S
Meet Mara. She's a carefree aspiring photographer who just started dating Jake, an aspiring chef. After wedding invitations pour in, Mara and Jake embark on a year-long adventure that puts their new relationship to the test.
Rotten Tomatoes: 44% (Rotten)
Metacritic: To be determined
---
Marnie's World
Age Restriction: 7–9PG V
Spoiled orange house cat Marnie lives a comfy life in the Sunshine household. She has never been outside this protected home and only knows the real world through her favorite detective crime show on TV. Her loving owner Rosalinde anticipates Marnie's every wish. One day Rosalinde's brother Paul shows up and lures Marnie into a box, promising her a leading role as a special agent on a secret mission. Marnie jumps at this once-in-a-lifetime opportunity, but finds herself lost on a lonely intersection. Out on the road, she soon is joined by Elvis, a loud-mouthed but actually shy dog, and Anton, a donkey who wants to become famous as a show-act in a circus — disguised as a zebra. When neurotic rooster Eggbert completes the squad, the runaways hijack a red van, which turns out to be a wanted getaway car. Soon they are mistaken for a notorious gang of art thieves haunting the once peaceful village. For sharp little Marnie, their mission is clear: to capture the real culprits and restore their honor.
Rotten Tomatoes: Tomatometer not yet available
Metacritic: n/a
---
For more information about the age restrictions, click here.
Last Updated: November 1, 2019