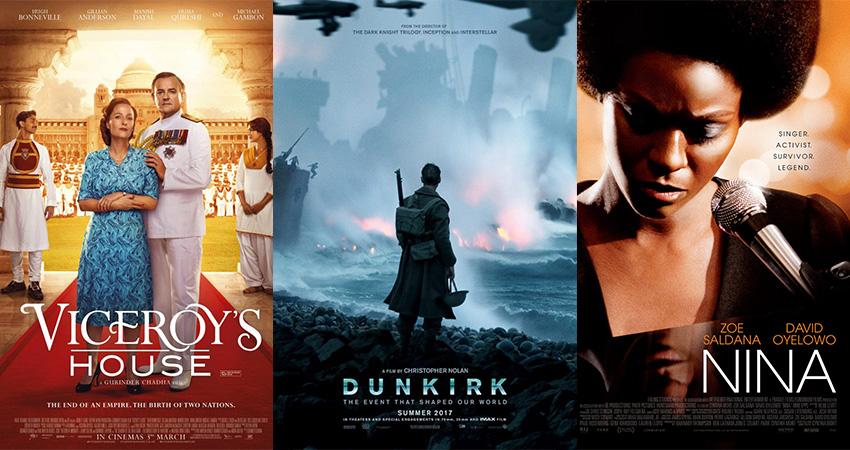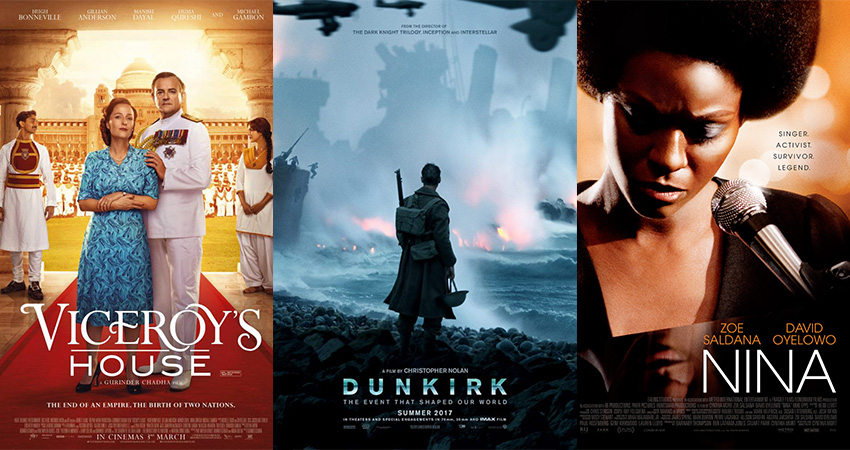 Most of this week's new releases are based on true(ish) stories – Christopher Nolan's WWII epic Dunkirk being the most highly anticipated. The rest are stories you probably haven't even heard of.
Dunkirk
Age Restriction: 16 V
DUNKIRK opens as hundreds of thousands of British and Allied troops are surrounded by enemy forces. Trapped on the beach with their backs to the sea, they face an impossible situation as the enemy closes in. The story unfolds on land, sea and air. RAF Spitfires engage the enemy in the skies above the Channel, trying to protect the defenseless men below. Meanwhile, hundreds of small boats manned by both military and civilians are mounting a desperate rescue effort, risking their lives in a race against time to save even a fraction of their army.
Using techniques he perfected throughout his illustrious career, critically acclaimed filmmaker Christopher Nolan delivers a very unique WWII thriller that only could have made. And it's brilliant. Despite a few minor flaws, Nolan stages physical spectacle masterfully, and through some genius scripting and editing makes sure that the film's nerve-shredding suspense and pacing never lets up, from start to finish. Combined with excellent performances from an ensemble cast, this is sure to be a big contender for awards season.
Critical Hit: 8.5/10
Rotten Tomatoes: 93%
Metacritic: 94
Book at Nu Metro or Ster Kinekor (2D)
Book at Ster Kinekor (IMAX 2D)
Viceroy's House
Age Restriction: 10-12 PG P
Viceroy's House in Delhi was the home of the British rulers of India. After 300 years, that rule was coming to an end. For 6 months in 1947, Lord Mountbatten, great grandson of Queen Victoria, assumed the post of the last Viceroy, charged with handing India back to its people. The film's story unfolds within that great house. Upstairs lived Mountbatten together with his wife and daughter; downstairs lived their 500 Hindu, Muslim and Sikh servants. As the political elite – Nehru, Jinnah and Gandhi – converged on the House to wrangle over the birth of independent India, conflict erupted. A decision was taken to divide the country and create a new Muslim homeland: Pakistan. It was a decision whose consequences reverberate to this day.
Any movie that's "based on a true story" needs to be taken with a healthy pinch of salt, and Viceroy's House is no exception. Though it's fascinating and incredibly detailed, there is a lot of added melodrama – perhaps more than necessary. Viceroy's House is uneasily split between affairs of the heart and affairs of the state and doesn't manage to spend enough time with either to make an impact.
Rotten Tomatoes: 77%
Book at Nu Metro or Ster Kinekor (2D)
Van Der Merwe
Age Restriction: 7-9 PG
Van der Merwe's daughter, Marike, returns home from a gap year in England with a new fiancé, a British medical student. Not only does Van have to come to terms with the fact that his daughter is marrying an Englishman, but he's also pressured by his bossy, conservative father to put an end to the relationship. This puts Van in a precarious situation, as he must choose between the wrath of his father and losing his daughter. The fireworks really begin when the fiancé's family arrives on the farm, setting off clashing cultures and a number of side-splitting incidents, as some classic Van Der Merwe jokes play out!
NOPE.
Book at Nu Metro or Ster Kinekor (2D)
Nina
Age Restriction: 13 D L
She was one of the century's most extraordinary talents, a 15-time Grammy nominee and Grammy Hall of Fame Recipient; her mesmerizing songs and passionate politics combined to make her the unforgettable Nina Simone (Zoe Saldana). But fame and fortune came with a price, and her later years were riddled with depression, alcohol abuse and isolation. Rediscovering the meaning of her life and work took courage, strength and one true friend: Clifton Henderson (David Oyelowo), the man who started out as her assistant and eventually became her loyal manager. With Clifton's encouragement, the "high priestess of soul" began a courageous journey back to her music and, eventually, herself.
Critics have not been kind about Nina. While Zoe Saldana tries her level best to embody the essence of Nina Simone with equal support from co-star David Oyelowo, both are hamstrung by a weak script that reduces the life of a talented figure to sensationalist clichés.
Rotten Tomatoes: 3%
Metacritic: 27
Book at Nu Metro or Ster Kinekor (2D)
For more information about the age restrictions, click here.
Last Updated: July 31, 2017