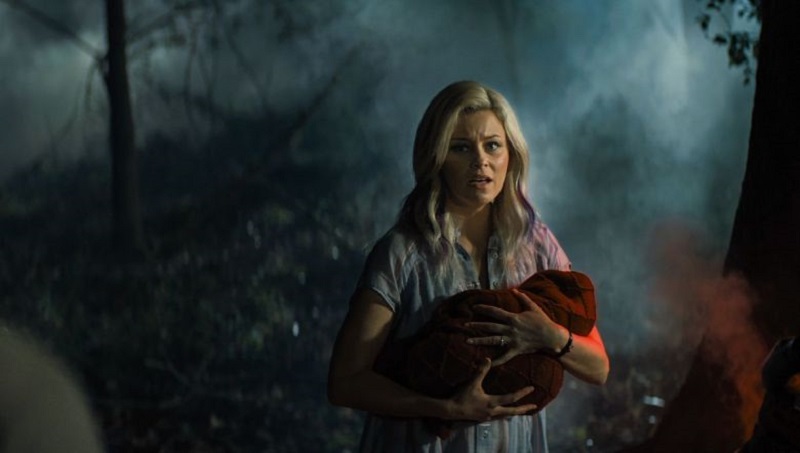 I should have stopped at Brightburn and Godzilla 2, because the other two movies opening this week may as well not even exist.
---
Brightburn
Age Restriction: 16 H L V
What if a child from another world crash-landed on Earth, but instead of becoming a hero to mankind, he proved to be something far more sinister?
Brightburn is far from the best horror film you'll watch this year and doesn't do enough to break the convention of the anti-superhero stance it sets up, but remains entertaining and tense enough to fulfil most horror fans appetites.
Critical Hit: 6/10
Rotten Tomatoes: 57% (Rotten)
Metacritic: 45 (Mixed or Average Reviews)
---
Godzilla 2: King of the Monsters
Age Restriction: 13 L V
The heroic efforts of the crypto-zoological agency Monarch face off against a battery of god-sized monsters, including the mighty Godzilla, who collides with Mothra, Rodan, and his ultimate nemesis, the three-headed King Ghidorah. When these ancient super-species—thought to be mere myths—rise again, they all vie for supremacy, leaving humanity's very existence hanging in the balance.
Godzilla: King of the Monsters might deliver spectacular kaiju action, but all this really does is reaffirm that cutting-edge effects are still no substitute for a good story. Or any story, really.
Rotten Tomatoes: 43% (Rotten)
Metacritic: 48 (Mixed or Average Reviews)
---
Big Trip
Age Restriction: A
A goofy stork mistakenly delivers a baby panda to the wrong door. A bear, a moose, a tiger and a rabbit set on an arduous but fun filled adventure through wilderness to return the panda to its rightful home
Just reading the synopsis was a hard pass from me. Evidently it was a hard pass for all the film critics as well, because this movie has zero presence online.
Rotten Tomatoes: not found
Metacritic: not found
---
Til Death Do Us Part
Age Restriction: 16
Michael and Madison Roland had planned to spend the rest of their lives together, until one day Michael's controlling ways turned their perfect marriage. With the help of her best friend, Madison decides to get away. After adopting a new identity, she meets Alex Stone and learns to love again. All is well, until Michael discovers Madison's whereabouts, and recreates the nightmare she once lived all over again
No idea why we're getting Til Death Do Us Part on circuit now, as it was released in America almost two years ago. Since then, it underperformed horribly and almost no one has bothered to see it. Doubt you should either.
Rotten Tomatoes: Tomatometer not available
Metacritic: To be determined
---
For more information about the age restrictions, click here.
Last Updated: May 31, 2019