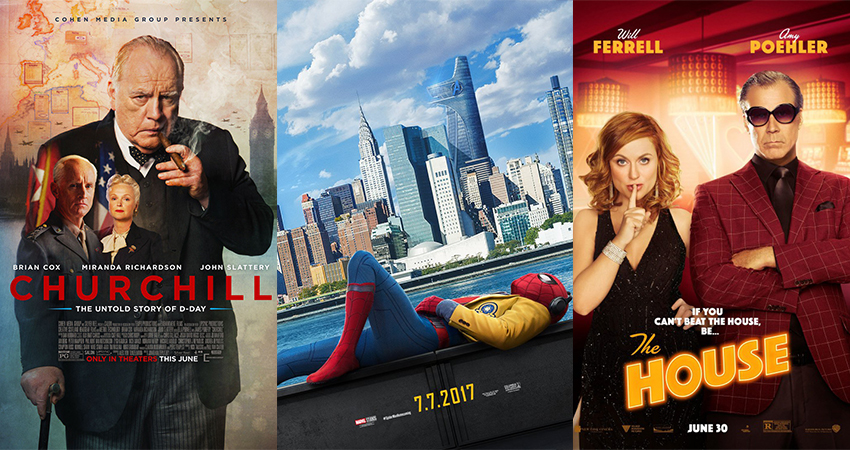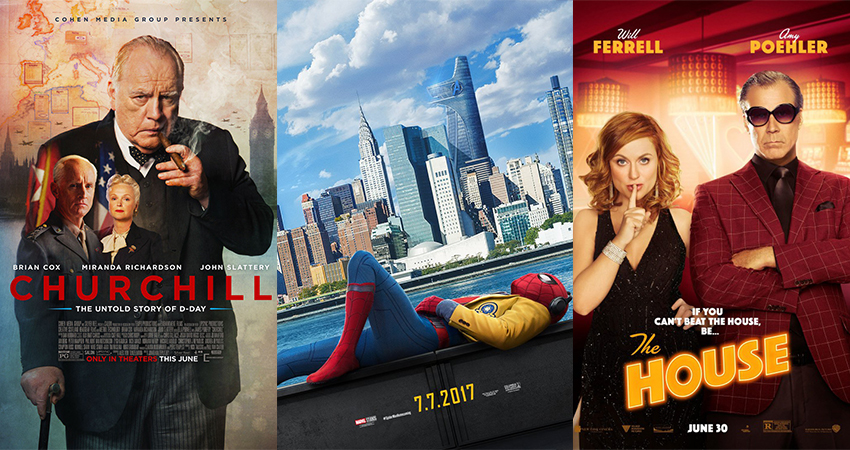 Spider-Man, Spider-Man, Sony can't but Marvel can. Spins a web, any size, takes the box office by surprise. Look out! Here comes the Spider-man!
Spider-man: Homecoming
Age Restriction: 10-12 PG L V
A young Peter Parker (Tom Holland) begins to navigate his newfound identity as the web-slinging super hero. Thrilled by his experience with the Avengers, Peter returns home, where he lives with his Aunt May (Marisa Tomei), under the watchful eye of his new mentor Tony Stark (Robert Downey, Jr.). Peter tries to fall back into his normal daily routine – distracted by thoughts of proving himself to be more than just your friendly neighborhood Spider-Man – but when the Vulture (Michael Keaton) emerges as a new villain, everything that Peter holds most important will be threatened.
It's been a rollercoaster of a ride for our favourite friendly neighbourhood Spider-Man, with unsatisfactory trilogies and disastrous reboots, but now that he's safely back home with Marvel we get to see what a great Spider-Man movie should be. With a notable (and welcome) lack of angst, Spider-Man: Homecoming is a full of delight and charm. It fully embraces its sense of fun without being silly. Tom Holland's Peter Parker is a joy to watch, while Michael Keaton's Adrian Toomes is arguably the best on-screen Spider-Man foe we've seen. Unlike the previous iteration, this Spider-Man is truly amazing.
Critical Hit: 9/10
Rotten Tomatoes: 93%
Metacritic: 73
Book at Nu Metro (2D)
Book at Nu Metro or Ster Kinekor (3D)
Book at Nu Metro (4DX)
Book at Ster Kinekor (IMAX)
Churchill
Age Restriction: 7-9 PG
June 1944. Allied Forces stand on the brink: a million soldiers are secretly assembled on the south coast of Britain, poised to invade Nazi-occupied Europe. One man stands in their way: Winston Churchill. Fearful of repeating, on his disastrous command, the mass slaughter of 1915, when over 500,000 soldiers were killed on the beaches of Gallipoli. Exhausted by years of war and plagued by depression, Churchill is a shadow of the hero who has resisted Hitler's Blitzkrieg. Should the D-Day landings fail, he is terrified he'll be remembered as the architect of carnage. Only the unflinching support of Churchill's brilliant, unflappable wife Clementine can halt the Prime Minister's physical and mental collapse.
Hamstrung by ham-fisted screenwriting, Churchill isn't the deep, thoughtful exposition you might expect. Despite beautiful cinematography and Brian Cox's valiant efforts as the lead, Churchill is a shallow let-down. Only WWII history buffs might gain a sliver of entertainment from this film.
Rotten Tomatoes: 48%
Metacritic: 44
Book at Nu Metro or Ster Kinekor (2D)
The House
Age Restriction: 16 L V D
After Scott and Kate Johansen (Will Ferrell and Amy Poehler) lose their daughter Alex's college fund, they become desperate to earn it back so she can pursue her dream of attending a university. With the help of their neighbor Frank, they decide to start an illegal casino in the basement of his house.
The House sounds like it should be a horror movie, so when I found out it was a Will Ferrell comedy I was rather surprised. But the more I read up about it, the more it sounds like a horror movie, in everything but the actual horror. Dull story, stereotypes instead of characters, unsatisfactory ending and a total failure to elicit the expected result? Replace the jump scares with "jokes" and you've got The House.
Rotten Tomatoes: 18%
Metacritic: 30
Book at Nu Metro or Ster Kinekor (2D)
Nul is Nie Niks Nie
Age Restriction: 7-9 PG
Nul is nie niks nie is 'n aangrypende storie oor die lewe, die dood, en alles wat tussenin gebeur. Die rolprent vertel die storie van drie vriende (Hoender, Drikus en Chris) wat vasberade is om Drikus se laaste wens waar te maak – om 'n zombie-rolprent te maak. In die proses om die film te maak, begin Hoender om die verlies van sy pa se dood te verwerk. Hy maak terselfdertyd nuwe vriende, werk aan sy selfvertroue en besef dat hy heelwat het om aan ander te bied. Drikus se lewensvreugde en beslistheid bring die omliggende lewelose gemeenskappe saam en blaas nuwe lewe in hulle lewens.
Ek twyfel gewoonlik oor Afrikaanse flieks, soos u weet, maar hierdie fliek lyk redelik goed om eerlik te wees. Ek weet dit gaan voorspelbaar wees en gaan jou genadeloos laat huil. Nietemin die storie klink oulik en die produksie kwaliteit is hoog. So ons sal sien.
Book at Nu Metro or Ster Kinekor (2D)
For more information about the age restrictions, click here.
Last Updated: July 7, 2017