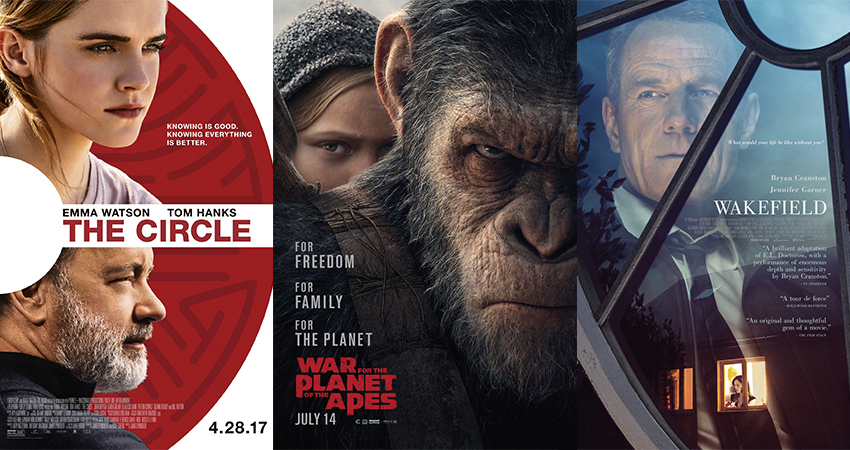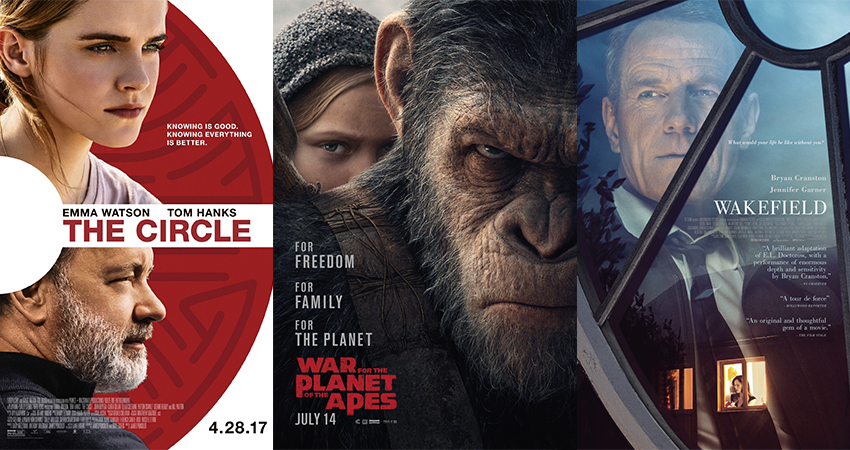 I haven't watched any of the new Planet of the Apes trilogy, but going on Kervyn's gushing review, now would be a good time to catch up! Everything else opening in cinemas this week is pretty lacklustre by comparison.
War for the Planet of the Apes
Age Restriction: 13 V
In War for the Planet of the Apes, the third chapter of the critically acclaimed blockbuster franchise, Caesar and his apes are forced into a deadly conflict with an army of humans led by a ruthless Colonel. After the apes suffer unimaginable losses, Caesar wrestles with his darker instincts and begins his own mythic quest to avenge his kind. As the journey finally brings them face to face, Caesar and the Colonel are pitted against each other in an epic battle that will determine the fate of both their species and the future of the planet.
Astounding on every level, War for the Planet of the Apes is the perfect end to a near-perfect trilogy. There are blockbuster thrills, powerful performances, deeply effective emotional drama and peerless technical wizardry combined into one monumental cinema experience. Director/co-writer Matt Reeves has ensured that his run of Planet of the Apes movies will live on in cinema history as one of the finest trilogies modern cinema.
Critical Hit: 9.5/10
Rotten Tomatoes: 94%
Metacritic: 83
Book at Nu Metro or Ster Kinekor (2D)
Book at Nu Metro or Ster Kinekor (3D)
The Circle
Age Restriction: 7-9 PG L
The Circle is a gripping modern thriller starring Emma Watson ("Harry Potter"), Tom Hanks ("Sully") and John Boyega ("Star Wars: The Force Awakens"). When Mae (Emma Watson) is hired to work for the world's largest and most powerful tech & social media company, she sees it as an opportunity of a lifetime. As she rises through the ranks, she is encouraged by the company's founder, Eamon Bailey (Tom Hanks), to engage in a groundbreaking experiment that pushes the boundaries of privacy, ethics and ultimately her personal freedom. Her participation in the experiment, and every decision she makes begin to affect the lives and future of her friends, family and that of humanity.
I hate it when a trailer makes a movie look intriguing, only for the full experience to completely fall apart. What looked to be a more intense, feature length version of Black Mirror's Nosedive has instead turned into a laughably stupid thriller, but lacking all thrills. Not even the combination of a heavily talented cast could save The Circle from just spinning its wheels.
Rotten Tomatoes: 15%
Metacritic: 43
Book at Nu Metro or Ster Kinekor (2D)
Wakefield
Age Restriction: 16 L
In Robin Swicord's adaptation of E.L. Doctorow's short story, successful suburbanite commuter Howard Wakefield (Bryan Cranston) takes a perverse detour from family life: He vanishes without a trace. Hidden in the attic of his carriage house garage, surviving by scavenging at night, Howard secretly observes the lives of his wife (Jennifer Garner) and children and neighbors. WAKEFIELD becomes a fraught meditation on marriage and identity, as Howard slowly realizes that he has not in fact left his family, he has left himself.
Wakefield is a captivating character study into a rather disturbed and unpleasant person, mostly driven by a dedicated performance by Bryan Cranston. Though fascinating, this strange look into one man's extreme midlife crisis may not have everyone entirely convinced.
Rotten Tomatoes: 74%
Metacritic: 62
Book at Nu Metro or Ster Kinekor (2D)
The Odyssey
Age Restriction: 10-12 PG
A biopic dedicated to Jacques-Yves Cousteau, the famous oceanographer, commander of the Calypso and director of the documentary The Silent World (1955)
Based on the non-fiction book Capitaine de La Calypso by Albert Falco and Yves Paccalet, The Odyssey is a biopic about the famous oceanographer Jacques Cousteau. Filmed partly in South Africa, along with Antarctic, The Bahamas and Croatia, The Odyssey follows Cousteau's many adventures and exploits, along with his private life and family drama.
Book at Ster Kinekor (2D)
For more information about the age restrictions, click here.
Last Updated: July 14, 2017