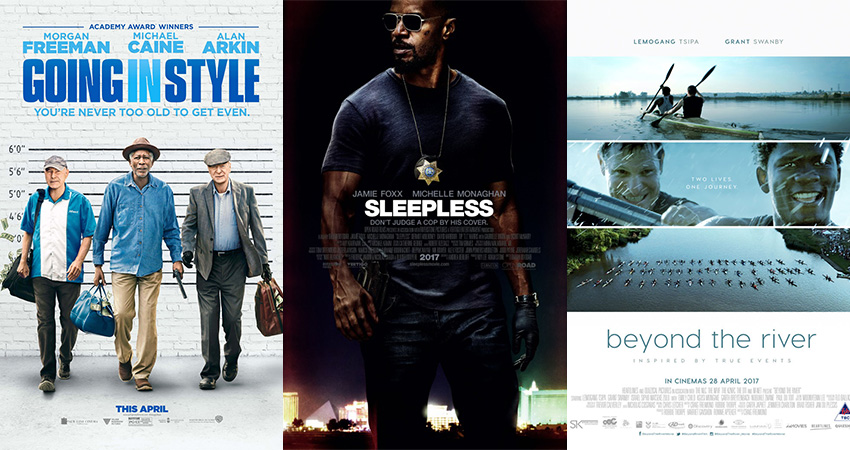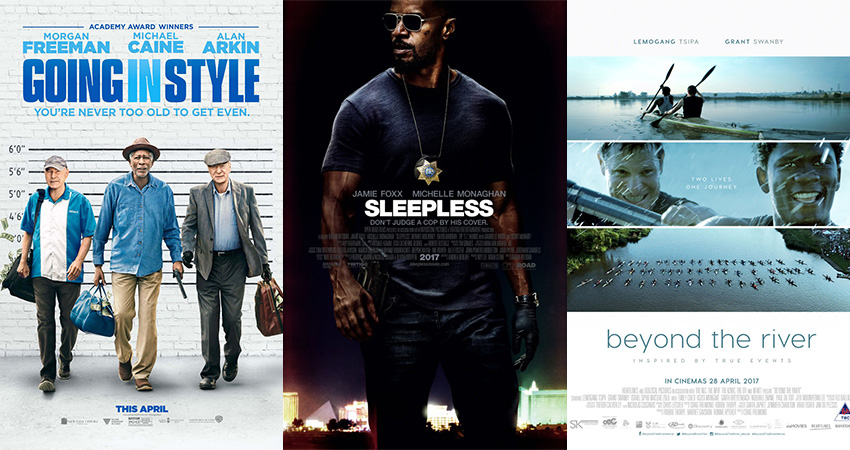 This week has caught me unawares. Besides for today being essentially Friday, all the new movies are opening tomorrow, instead of on the real Friday. Damn public holidays making my schedule screwy. Here are the new releases you can look forward to for this long weekend.
Sleepless
Age Restriction: 16 L V
Undercover Las Vegas police officer Vincent Downs (Jamie Foxx) is caught in a high stakes web of corrupt cops and the mob-controlled casino underground. When a heist goes wrong, a crew of homicidal gangsters kidnaps Downs' teenage son. In one sleepless night he will have to rescue his son, evade an internal affairs investigation and bring the kidnappers to justice.
Sleepless takes an interesting premise and a good cast, then squanders it on a ridiculous, unfocused script. As far as wasting your time goes, you could do worse than Sleepless. You could do better as well. It's not a terribly bad movie, but not something you should go out of your way to see.
Rotten Tomatoes: 18%
Metacritic: 33
Book at Nu Metro or Ster Kinekor (2D)
Going in Style
Age Restriction: 10-12 PG L
Lifelong buddies Willie (Morgan Freeman), Joe (Michael Caine) and Al (Alan Arkin), decide to buck retirement and step off the straight-and-narrow for the first time in their lives when their pension fund becomes a corporate casualty. Desperate to pay the bills and come through for their loved ones, the three risk it all by embarking on a daring bid to knock off the very bank that absconded with their money.
Going in Style is a better directorial effort from Zach Braff than we've seen before, but it still stumbles occasionally. Braff plays it safe too often, and the laughs aren't as frequent as they could be. The three heavyweight actors that lead the cast make up for these foibles, with easy-going chemistry and some serious thespian charisma.
Rotten Tomatoes: 45%
Metacritic: 50
Book at Nu Metro or Ster Kinekor (2D)
The Shack
Age Restriction: 10-12 PG V
After suffering a family tragedy, Mack Phillips (Sam Worthington) spirals into a deep depression causing him to question his innermost beliefs. Facing a crisis of faith, he receives a mysterious letter urging him to an abandoned shack deep in the Oregon wilderness. Despite his doubts, Mack journeys to the shack and encounters an enigmatic trio of strangers led by a woman named Papa (Octavia Spencer). Through this meeting, Mack finds important truths that will transform his understanding of his tragedy and change his life forever.
The Shack might have a worthwhile message, but it's bogged down by heavy-handed sermonising and melodramatic clichés. Instead of uplifting and inspirational, it's joyless and rather flat. This isn't helped by the stilted overacting by most of the cast.
Rotten Tomatoes: 19%
Metacritic: 32
Book at Nu Metro or Ster Kinekor (2D)
Beyond the River
Age Restriction: 7-9 PG
Two men from vastly different walks of life are brought together by their determination to win gold in one of the toughest river races in the world, the Dusi Canoe Marathon. Inspired by the true story of Siseko Ntondini and Piers Cruickshanks, who together competed in the 2014 Dusi, Beyond The River delivers a nail-biting adventure story about the triumph of the human spirit.
I never thought I'd say this about a South African sports movie (or any sports movie really), but I really want to see Beyond the River. I guess it holds personal appeal, my dad has done the Dusi Marathon more times than I can remember. But besides for that, Beyond the River genuinely looks good.
Book at Nu Metro or Ster Kinekor (2D)
Bleed for This
Age Restriction: 13 L V N
Vinny "The Pazmanian Devil" Pazienza (Miles Teller), a local Providence boxer, shot to stardom after winning two world title fights. After a near-fatal car accident leaves Vinny with a broken neck, he is told he may never walk again. Against all odds and doctor's orders, renowned trainer Kevin Rooney (Aaron Eckhart) agrees to help Vinny return to the ring just a year after the accident for what could be the last fight of his life.
What would be a generic sports movie is elevated beyond average by Miles Teller's stellar performance, and a surprisingly grounded understanding and realistic portrayal of the boxing world. Bleed for This takes a few knocks from the usual boxing movie clichés, but remains rousing and enjoyable throughout.
Rotten Tomatoes: 71%
Metacritic: 62
Book at Ster Kinekor (2D)
For more information about the age restrictions, click here.
Last Updated: April 26, 2017