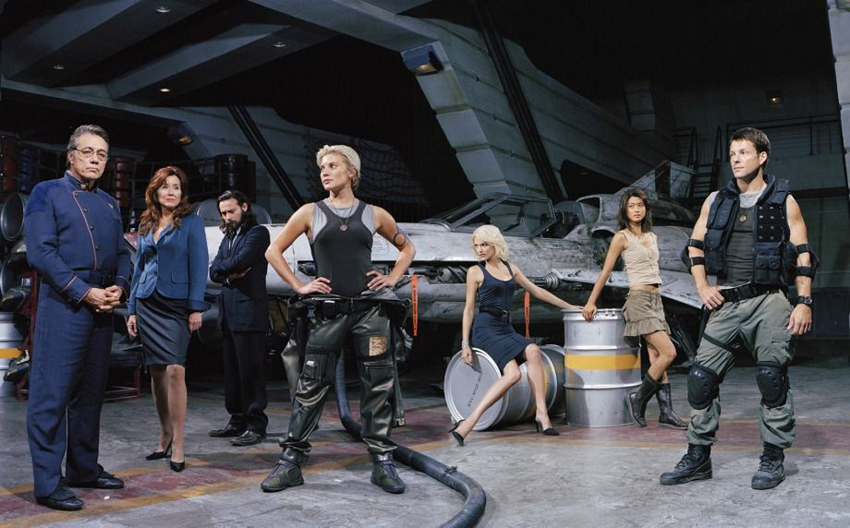 YOU GET A STREAMING SERVICE! YOU GET A STREAMING SERVICE! EVERYBODY GETS A STREAMING SERVICE! Yes, the days of Netflix having no competition are far gone as everybody and their dog is launching a streaming platform of their own. One of the latest to join the fray is NBCUniversal, who announced back in January that they're also throwing their hat into the ring. Now, thanks to new reports, we have some more info about the service. It will be titled Peacock (to tie in with NBC's classic logo) and is expected to launch in April 2020. The big news though is its lineup, which includes all of NBCUniversal's vault of properties (like The Office) as well as the return of classic shows Saved by the Bell and Punky Brewster. More than these though, it boasts one seriously enticing drawcard: Battlestar Galactica.
Yes, the classic sci-fi franchise of a space-age human civilization driven to the point of extinction in a war with the robotic Cylons – who they created – is coming back… again. This time NBCUniversal has tapped Mr. Robot creator Sam Esmail to head this endeavour, and that is one seriously exciting prospect. Given his penchant for deep character writing, as well as his impeccable eye for visuals, this could make for one seriously good match up.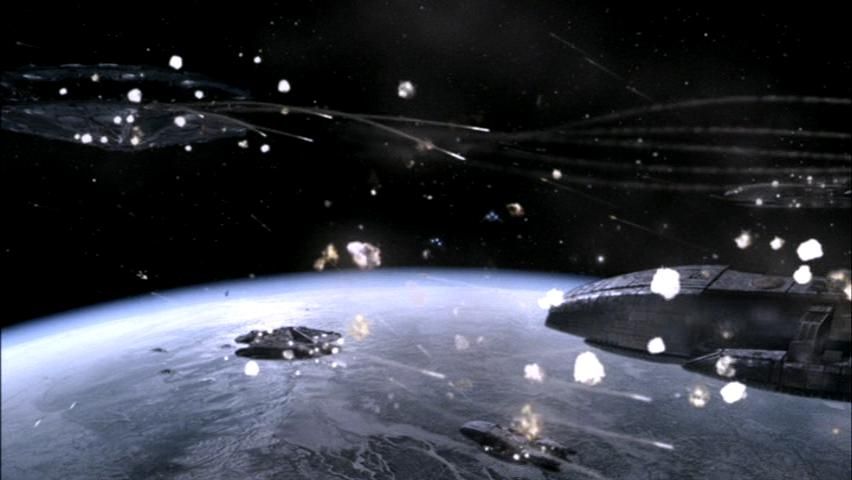 Originally launched in the 1970s by prolific TV producer Glen A. Larson, Battlestar Galactica was a short-lived sci-fi romp that achieved cult status mostly because of how cheesy it was. The show was rebooted in 2004 by Ron D. Moore though and promptly changed sci-fi television at the time. Whereas most of its contemporaries were lighthearted episodic affairs, BSG was a gritty, mature space opera with long-form storytelling stuffed with complex characters and meta-commentary. Over the course of its four seasons, it won wide critical acclaim and numerous industry awards, including being named by Time as one of the 100 greatest TV series ever.
While original reports claimed that Esmail's BSG would be a reboot of the franchise, the showrunner clarified in a tweet last night that this will actually be a new story set in the same continuity as the 2004 series.
Given how Moore ended his show – which I won't spoil here even though it's 15 years old just because everybody needs to experience this show's awesomeness – continuing where it left off would be extremely tricky. We could get a prequel spinoff, but we already had those in Caprica and Blood & Chrome and neither of those shows was received even remotely as well as the original. So right now, it's completely a mystery as to what Esmail is cooking up. I just hope it's as frakking good as the previous show. So say we all.
Last Updated: September 18, 2019